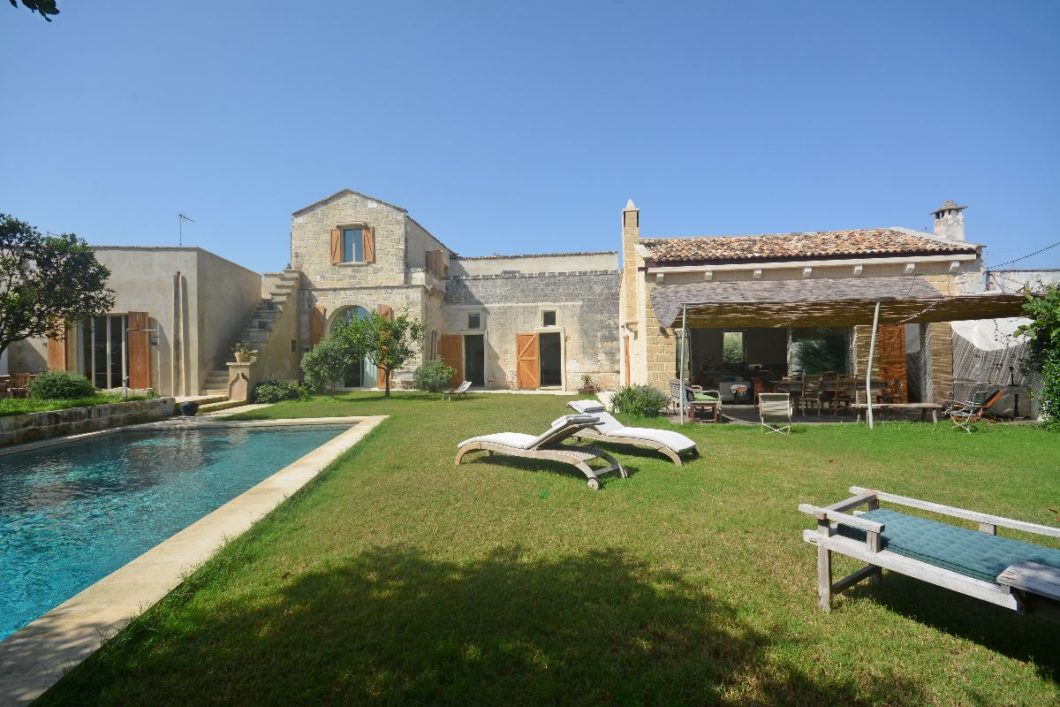 For Sale
Layout: 5 double bedrooms + 1 bunk bed, 5 shower rooms
The house is 375 square meters, completely restored while the garden is
about 700 square meters with swimming pool (10 meters / 5 meters / 2
meters). The garden allows you to build more rooms, in addition to what
is already built, for more than 300 square meters.
3 KW photovoltaic system for electricity production; 2 solar thermal
panels with forced circulation system and 300 lt storage tank; fan coil
centralized heat pump heating / cooling system in all environments.
Villa Palmento is a delightful Mediterranean residence of great charm.
Its unique style, a mix of elegance and originality, is the result of an
extensive effort in retrieving and highlighting ancient typical
architectural elements that were included in the original structure, and
combining them with oriental and contemporary design furniture. Situated
within the historic centre of the laidback hamlet of Specchia Gallone,
Villa Palmento is less than 10 km from the seaside resort of Porto
Badisco and only a few additional kilometers from the stunning sand
beaches of Otranto, the quaint seaside town of Santa Cesarea and the
medieval village of Castro. All these seaside locations are easily
accessible.
This fully renovated home can be divided into 3 units (A, B & C),
perfectly located within the garden boundaries so as to provide privacy
and tranquility to the different family units.
Unit A: spectacular double bedroom (A1) with a wood ceiling, a double
bed with a stonework canopy, a private bathroom/shower and access to the
garden.
Unit B: this is a two-level unit. The ground floor features two
apartments, each with its own independent access via the garden. The
first apartment includes a huge (approx. 40 sq. meters) master bedroom
(B1) with a beautiful barrel-vaulted ceiling, a large living room with
two star-vaulted ceilings and a stonework fireplace, a private
bathroom/shower with a small patio. The second apartment includes a
double bedroom (B2) with a star-vaulted ceiling, a large living room
with an independent access via the garden and a private bathroom/shower.
The first floor can be reached through either an internal or an external
staircase, providing access to two additional double bedrooms (B3 and
B4) with wood ceilings, a shared bathroom/shower and a series of large
porches, one of which overlooks the garden and others with a view of the
old town's roofs.
Unit C: a bright, spectacular open-space living area provides a cozy
sitting area with a stonework fireplace and a couch, a fully equipped
contemporary kitchen with stainless steel cabinets and a dining area
with a large table seating 10 guests.
Large glass windows open into a patio with a pergola and a table, a
masonry washbasin and a BBQ, where meals can be enjoyed while admiring
the view of the pool area, with the surrounding lawn and the citrus
trees.
DISTANCES:
Seaside: 9 km Porto Badisco; 10 km Santa Cesarea Terme; 12 km Castro
Marina (rock coves).
Town centre and shopping facilities: 50 m (Specchia Gallone)
Santa Maria di Leuca (Finibus Terrae): 38 km
Otranto (renowned for its beautiful Cathedral and its beaches): 12 km
Gallipoli (the last outpost of the Magna Grecia): 45 km
Lecce (the capital of the Baroque): 42 km
Brindisi (airport): 90 km
Bari (airport): 210 km
Price:

€

880.000

City:
lecce
County:
Specchia Gallone
State:
Italy
Square Feet:
375 mq
Lot Square Feet:
700 mq
Bedrooms:
5
Bathrooms:
4
Pool:
yes
Tagged Features: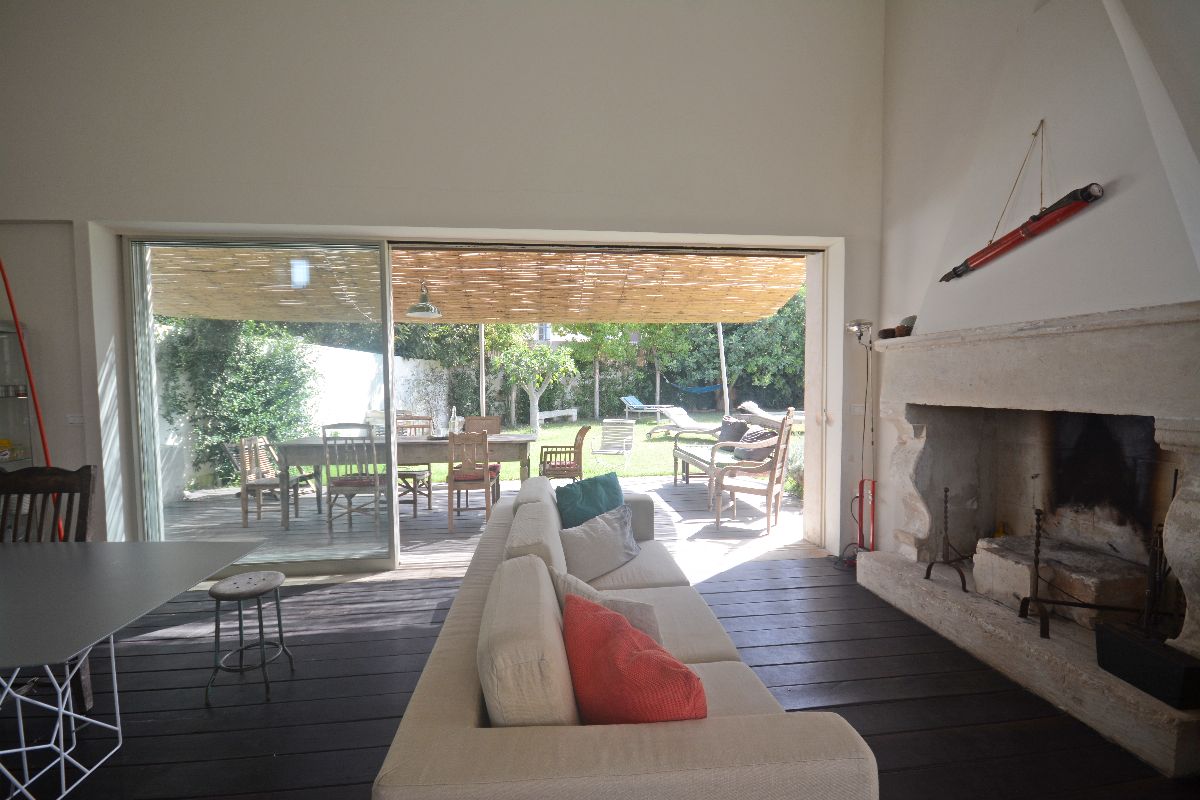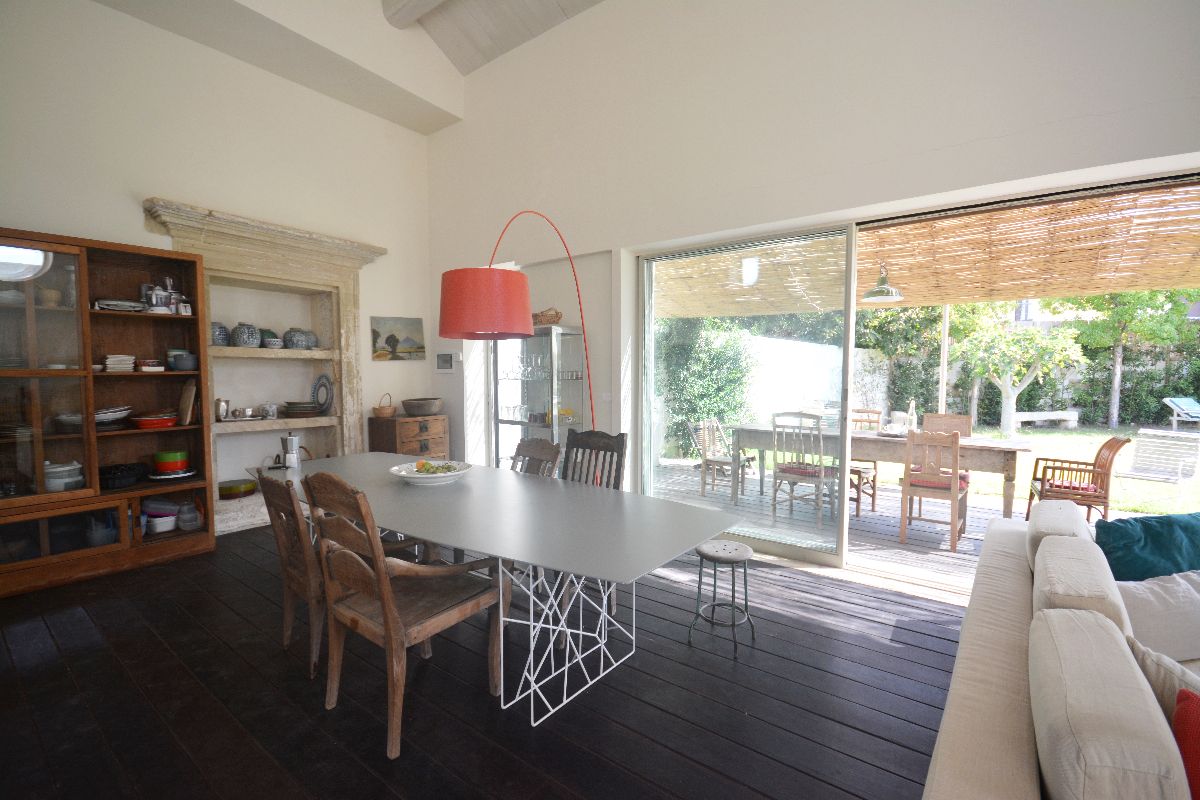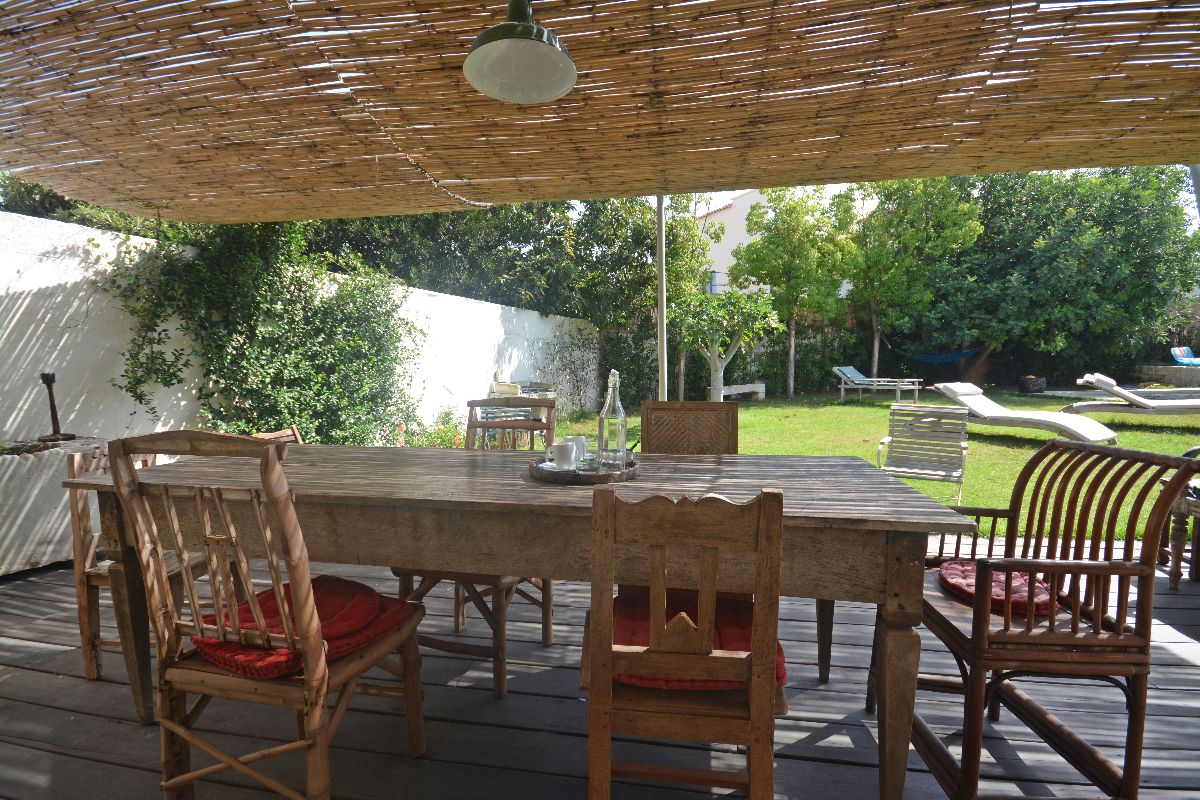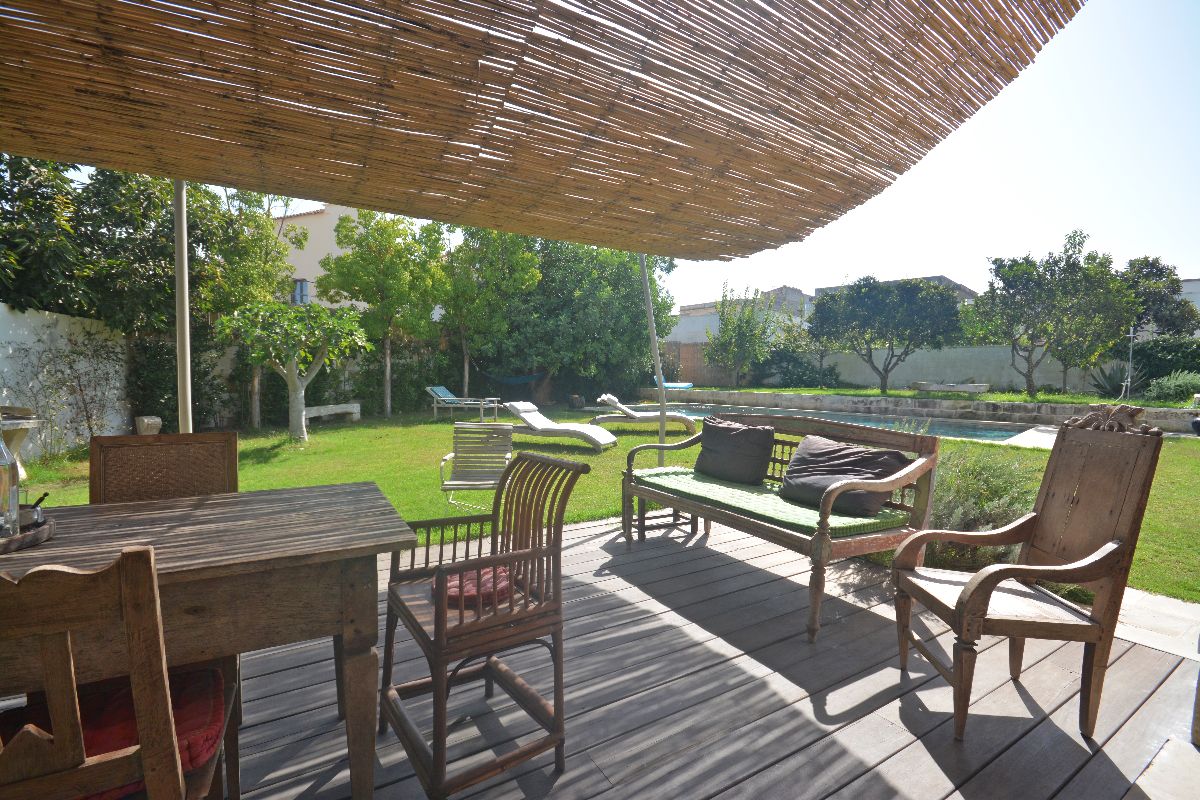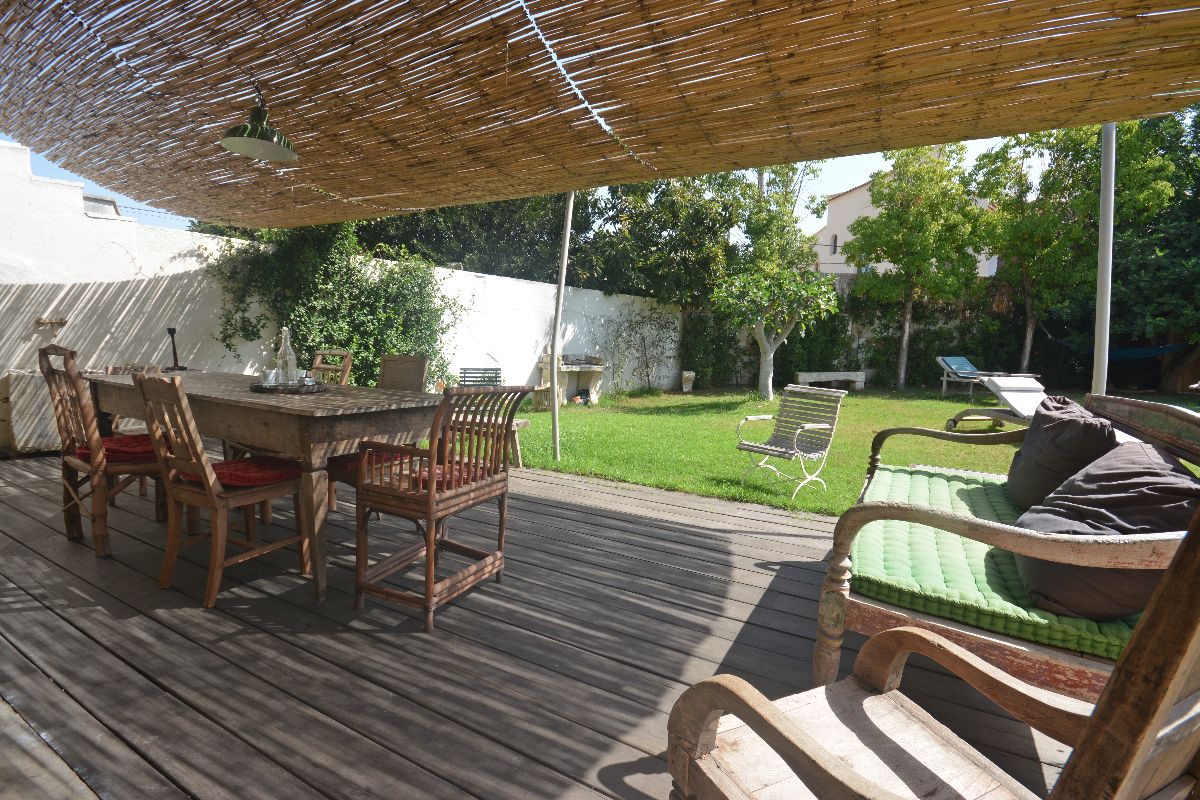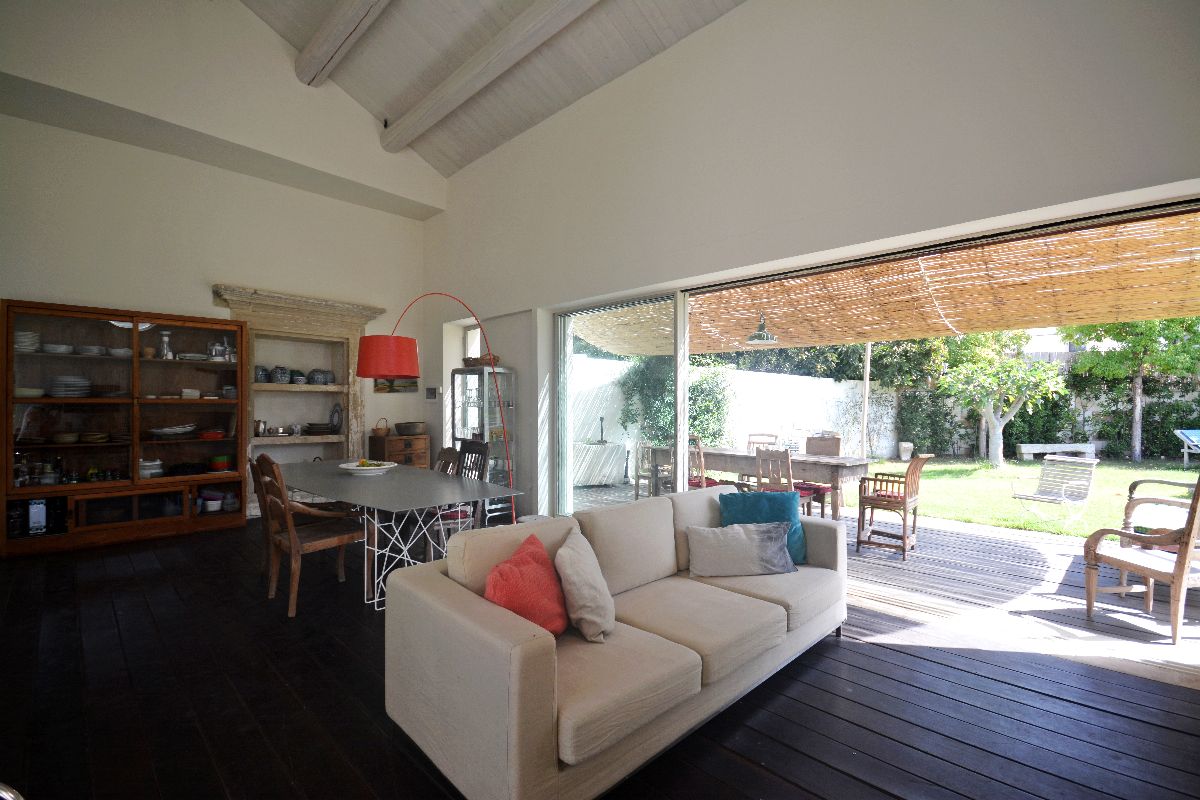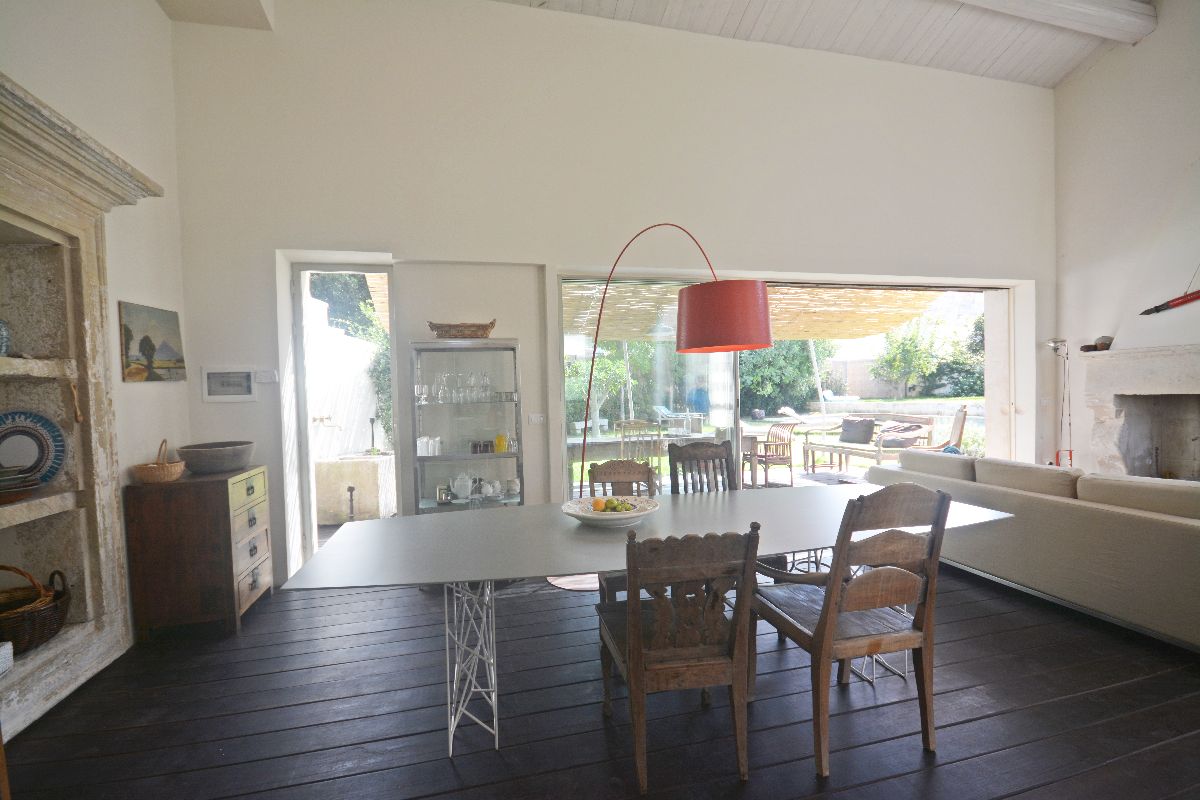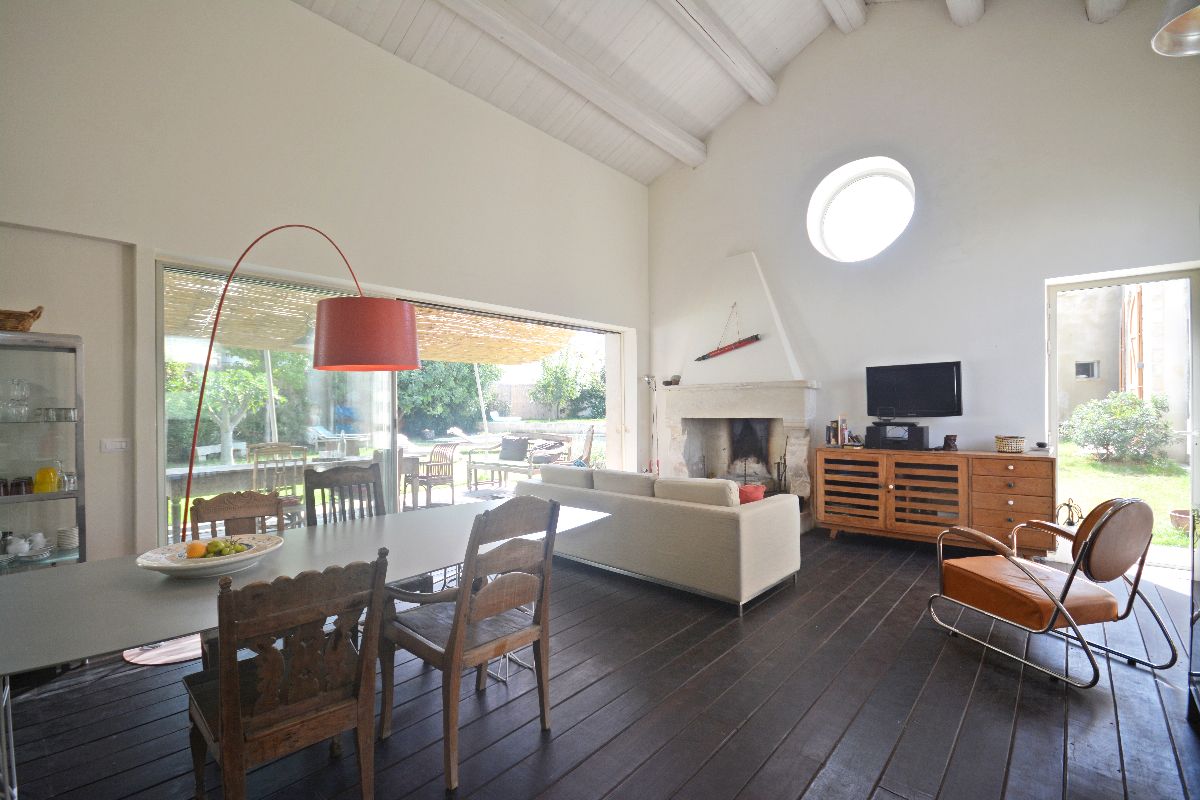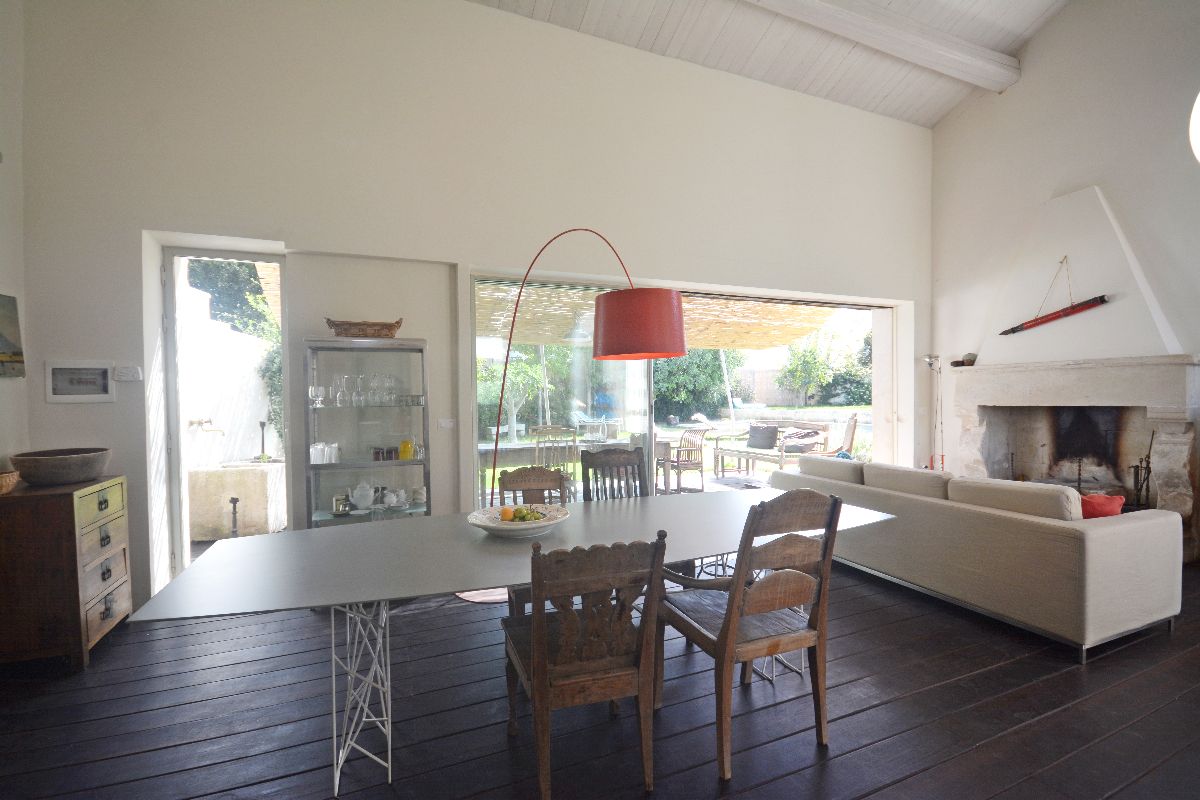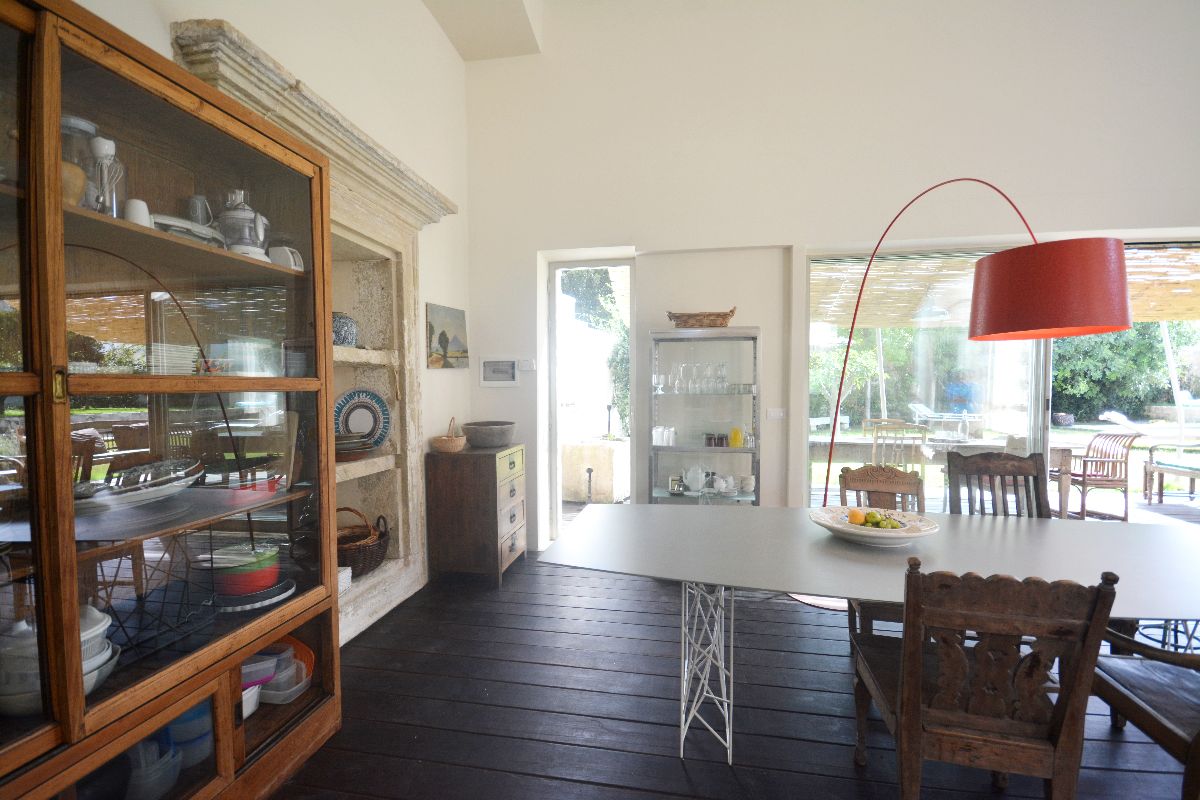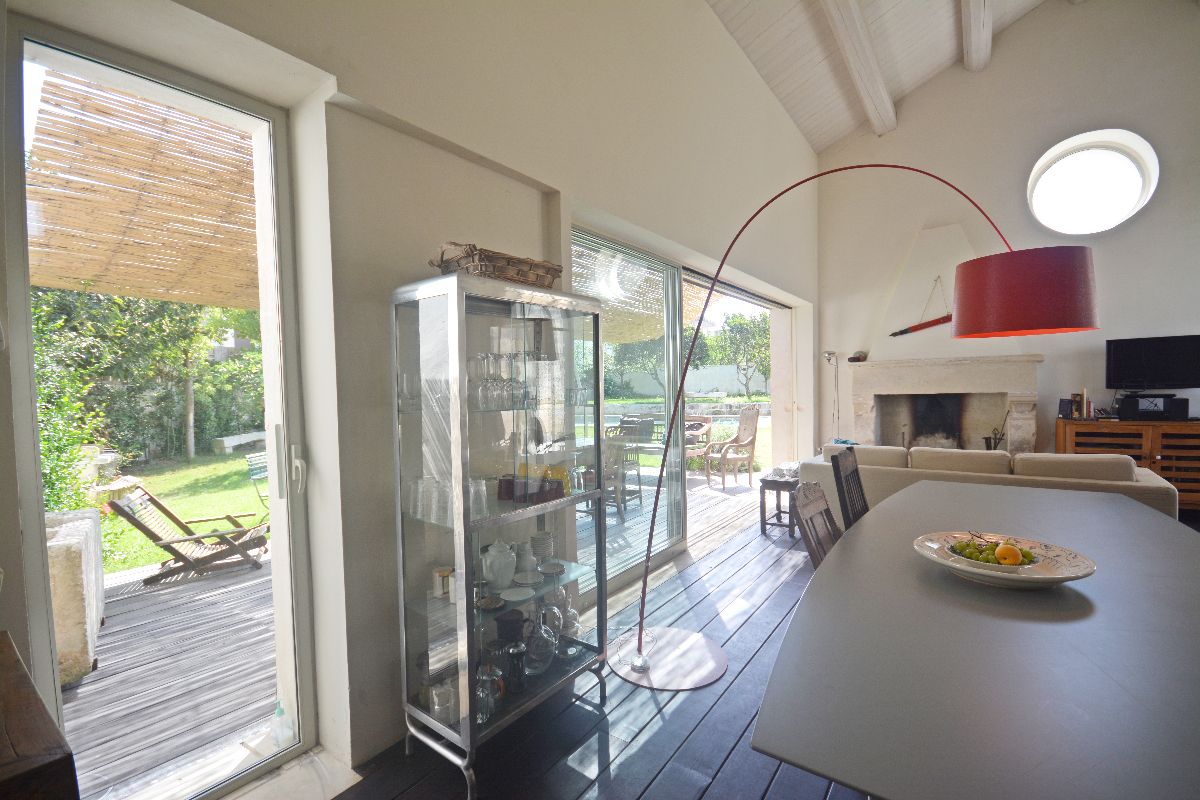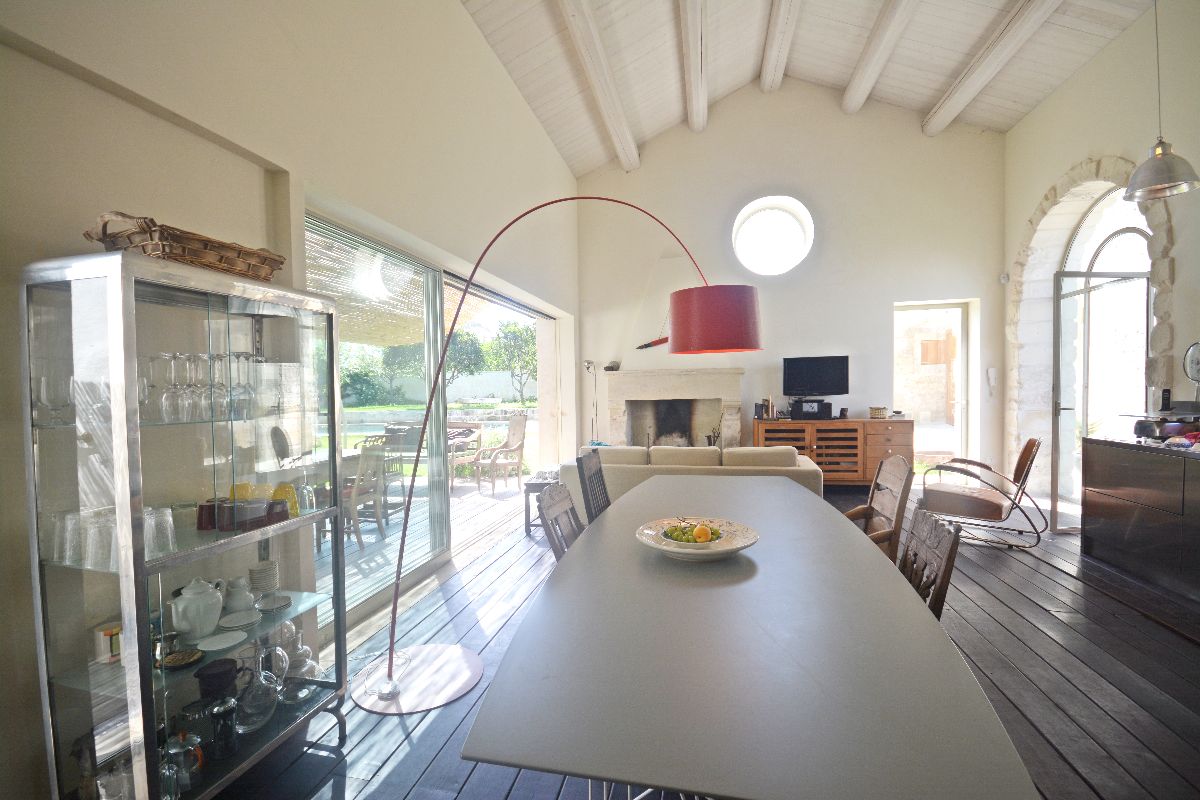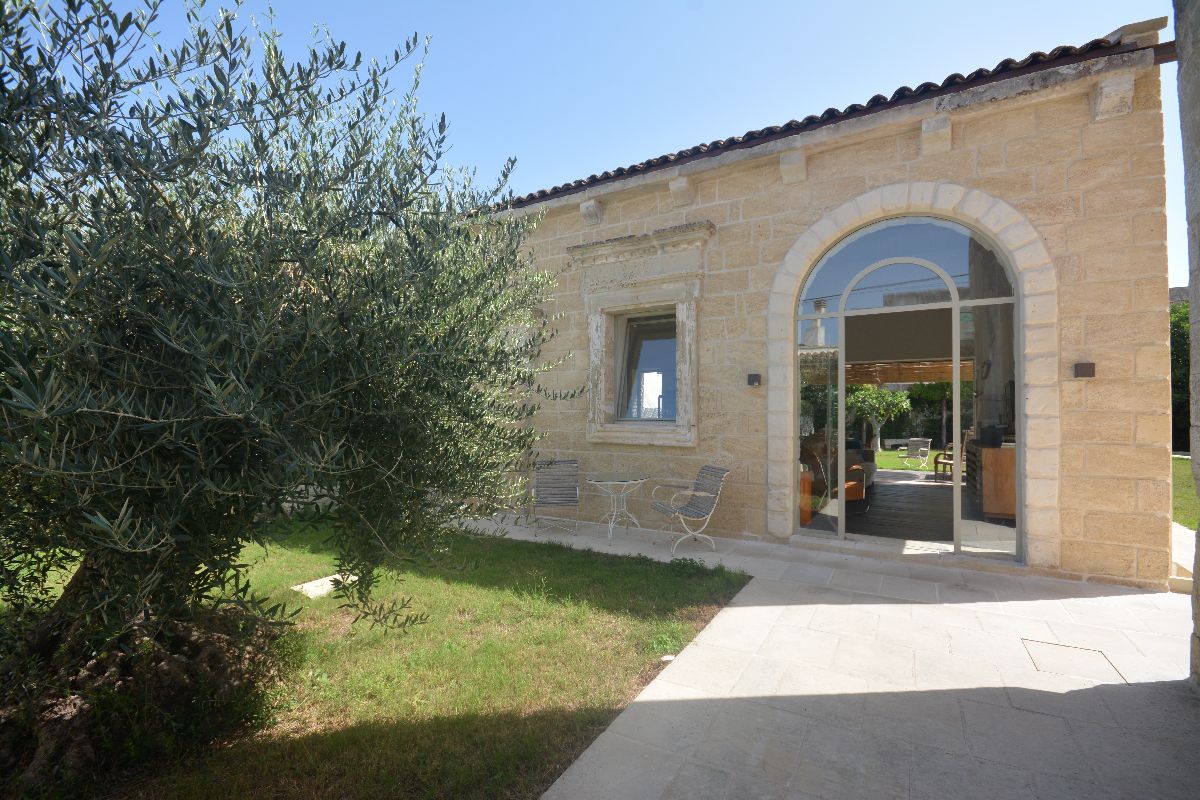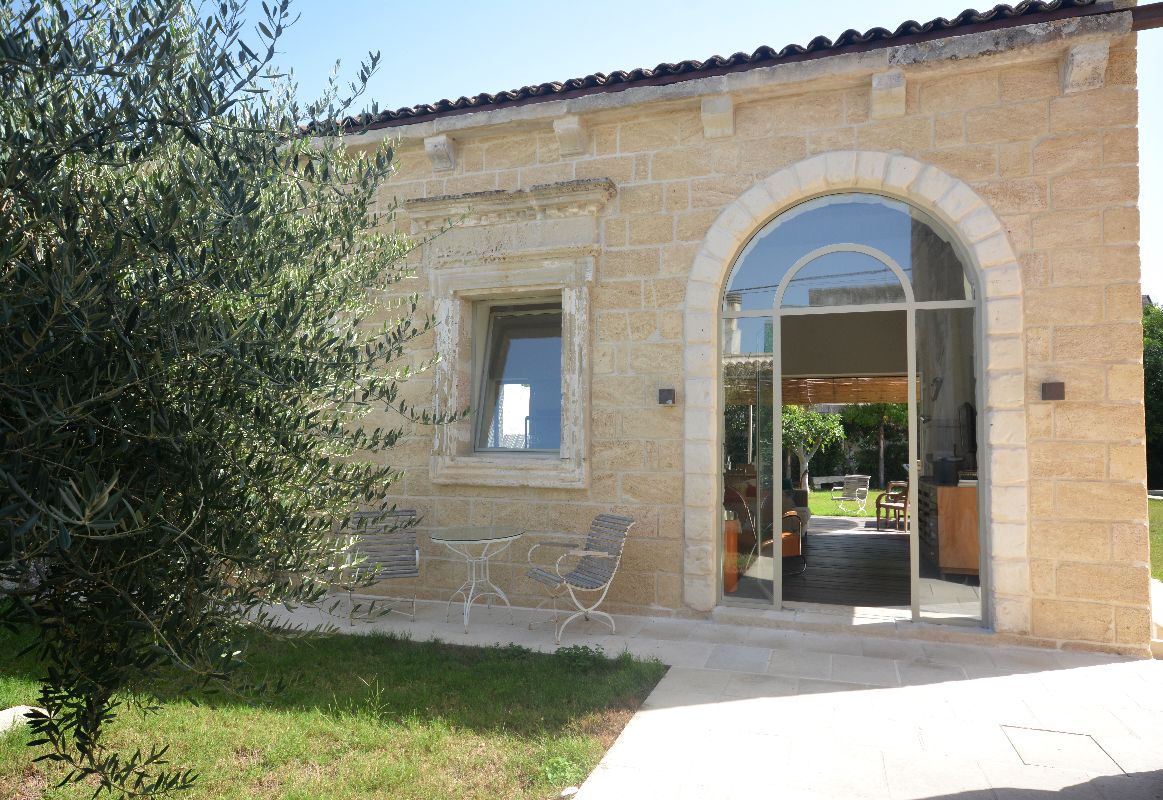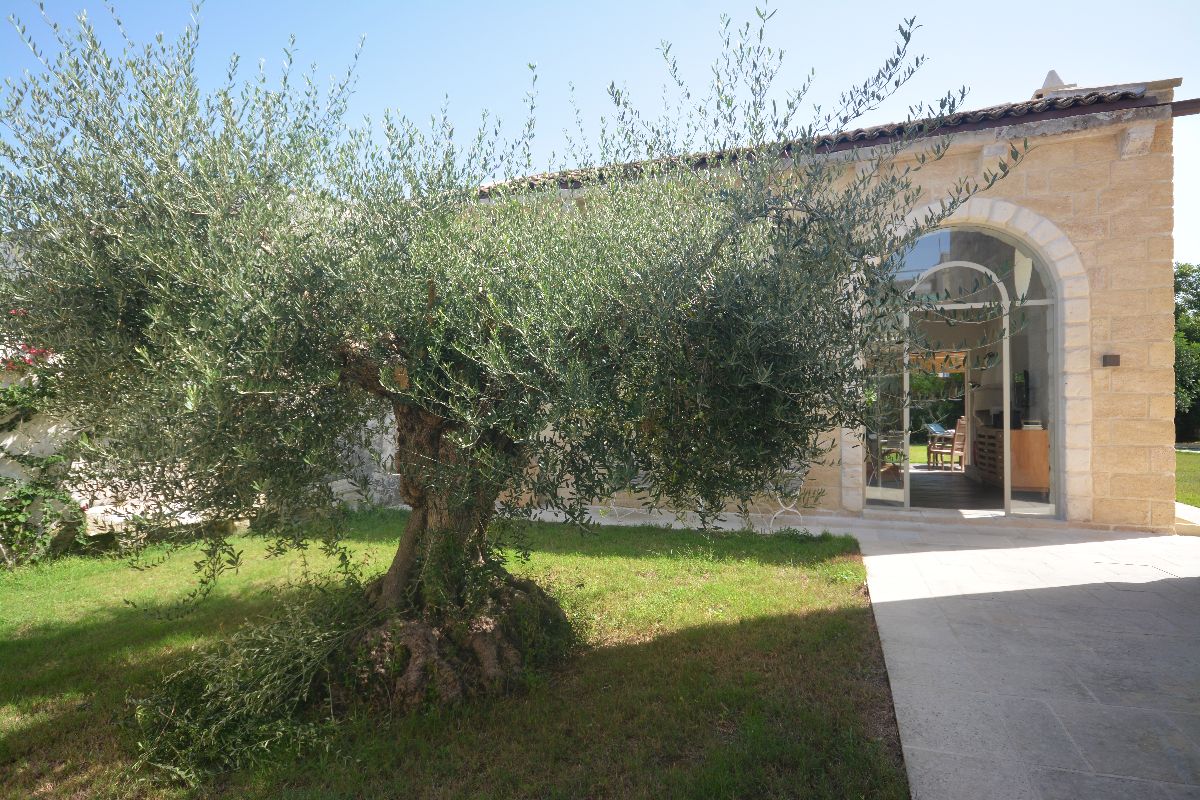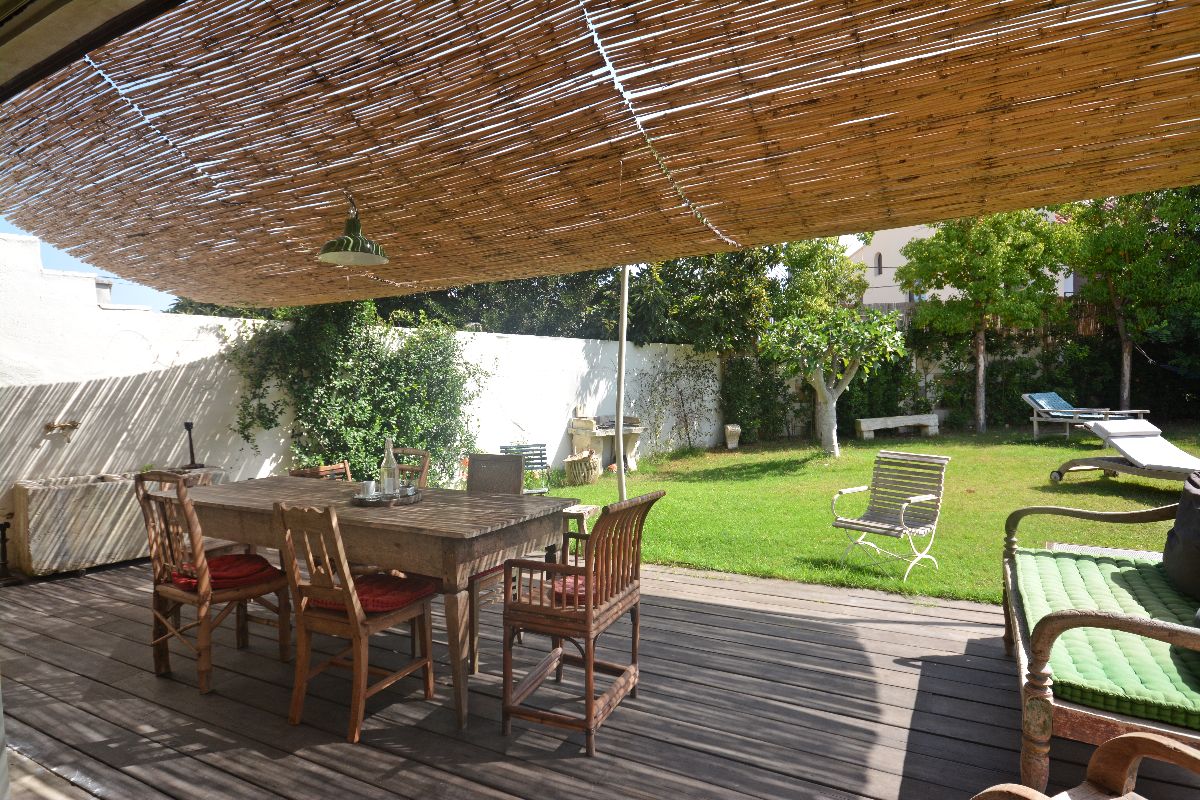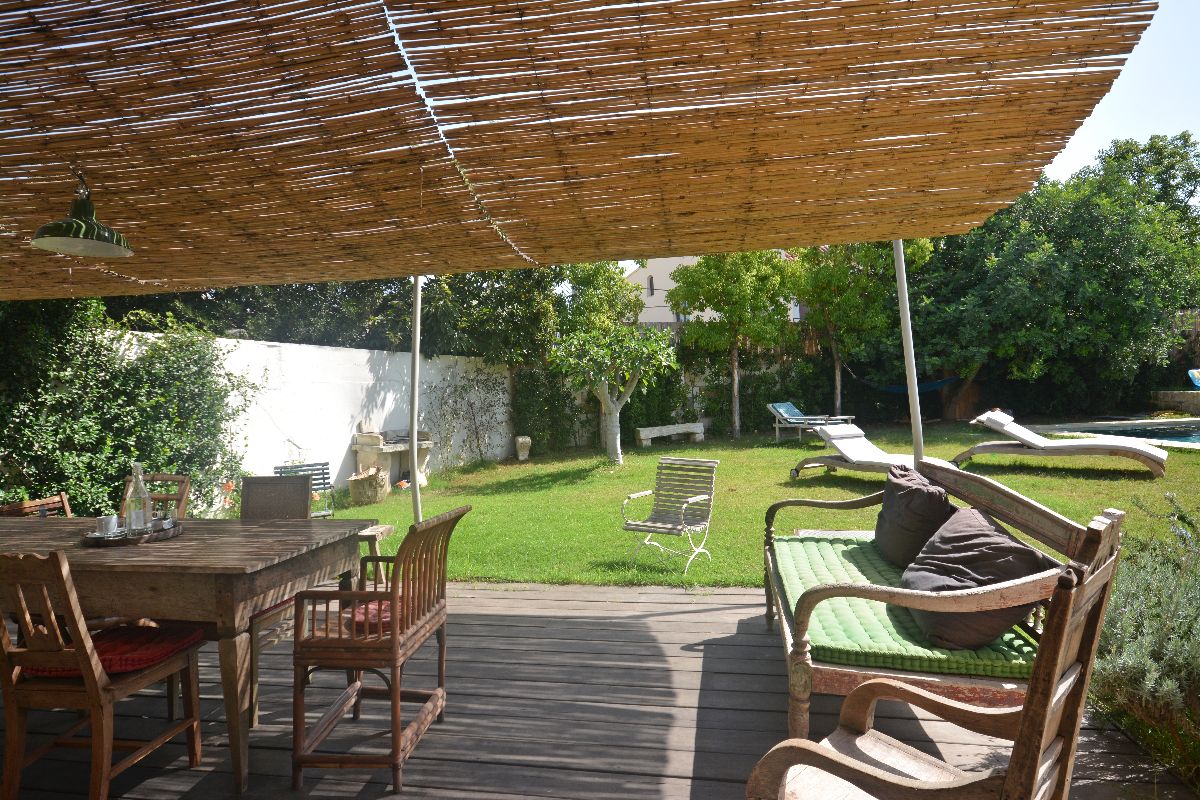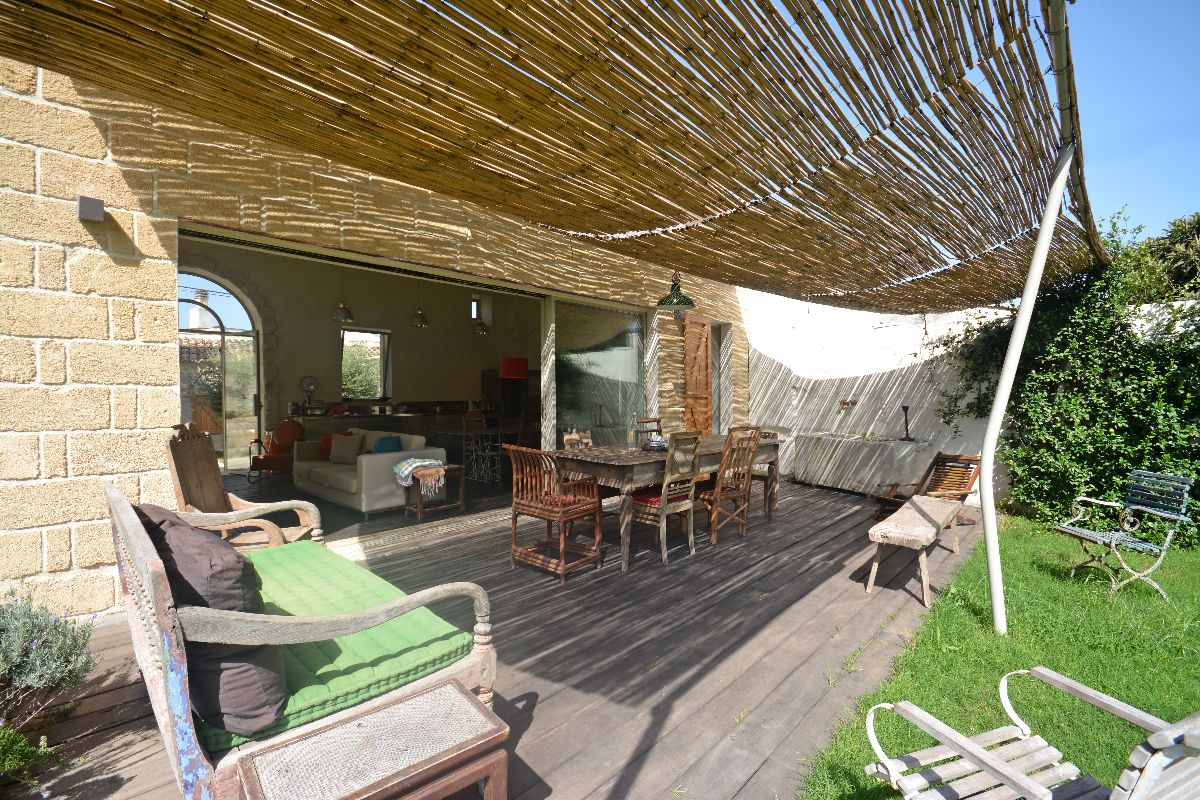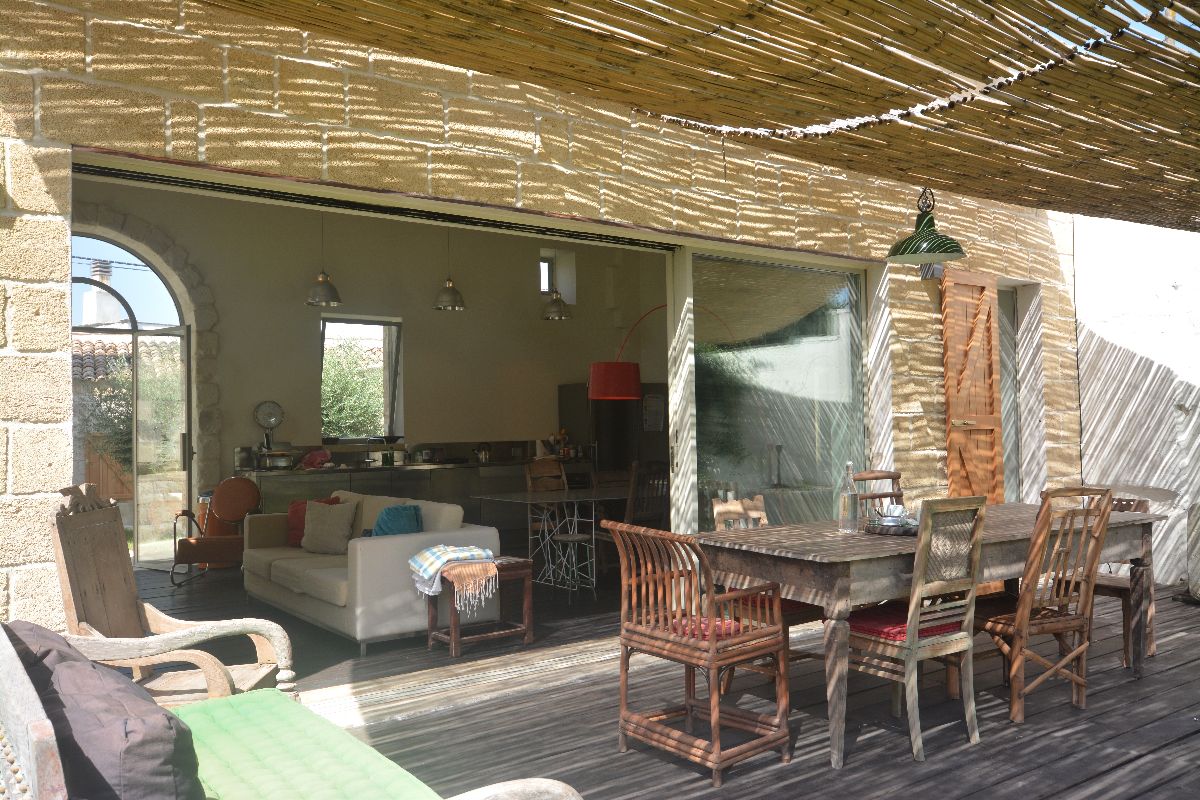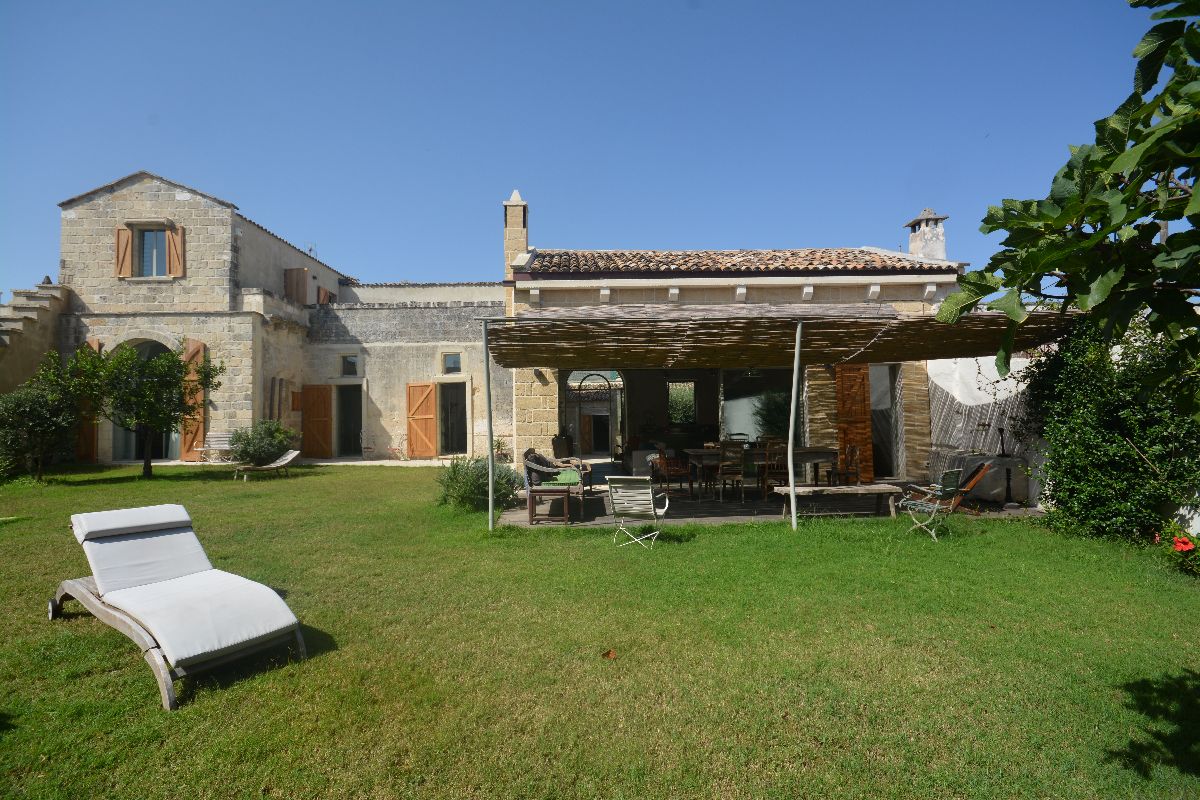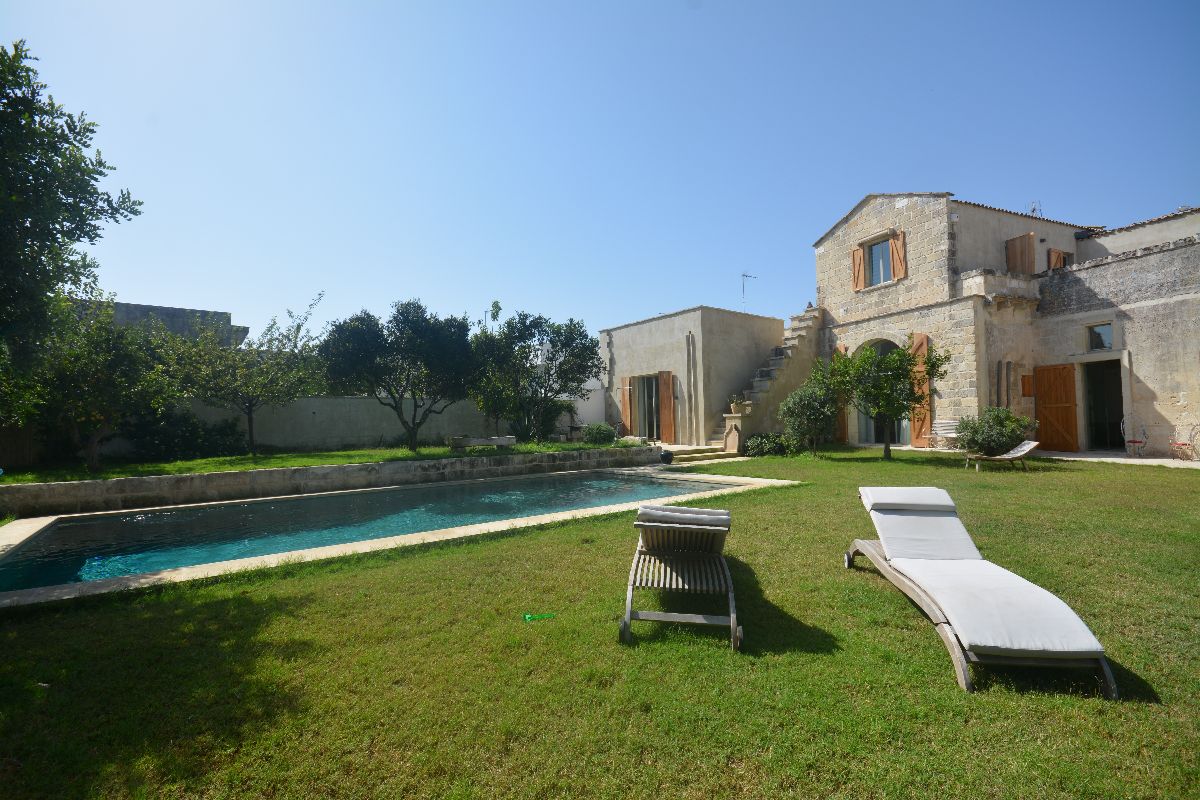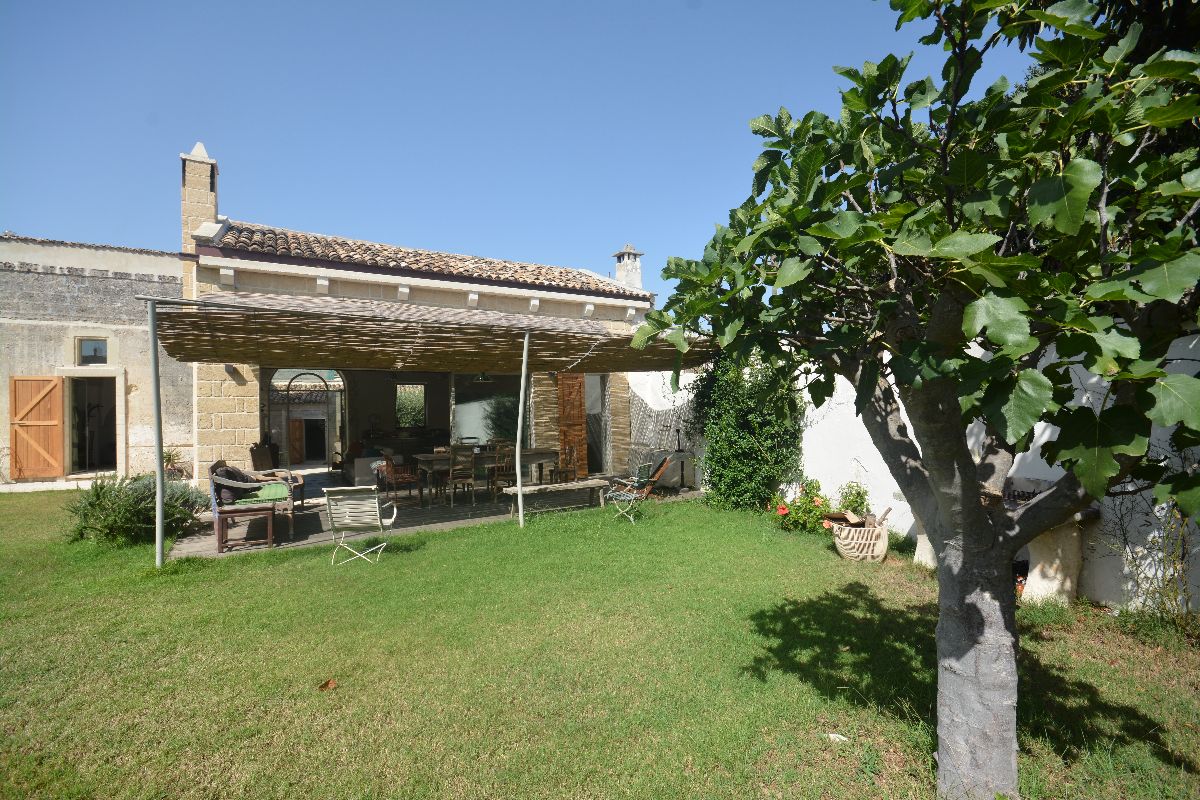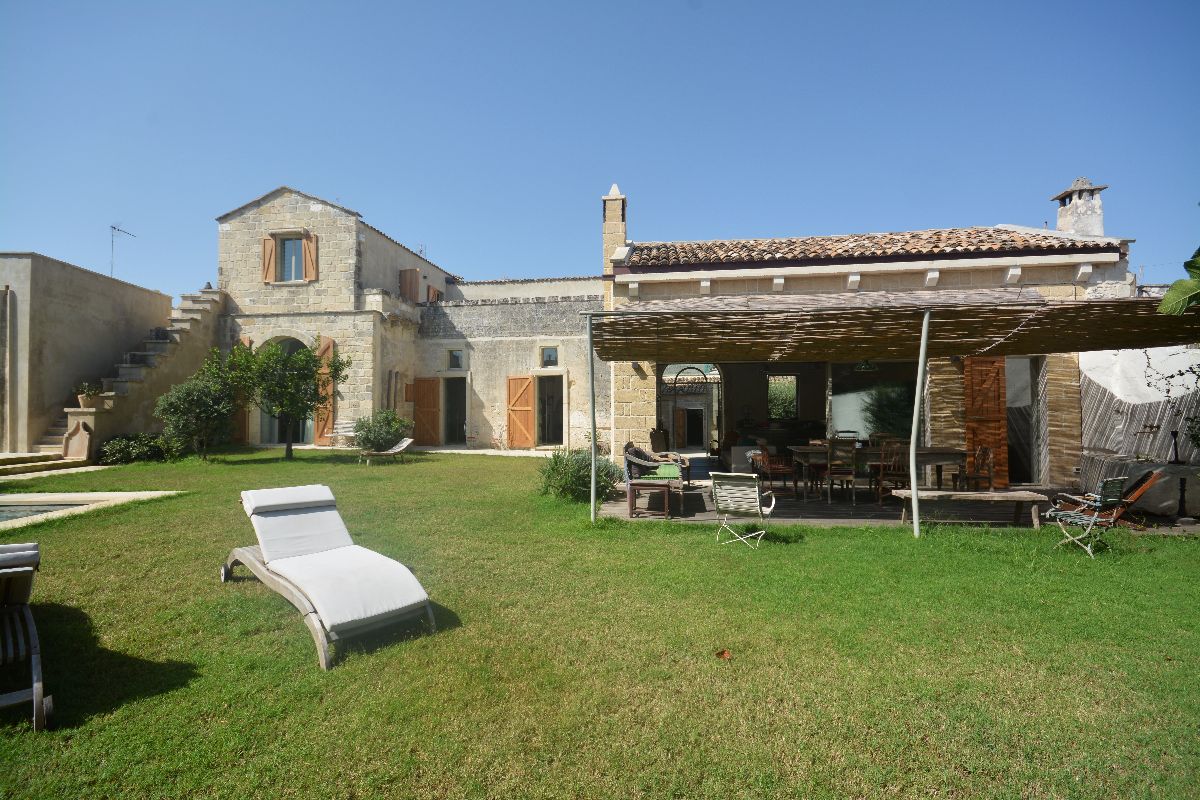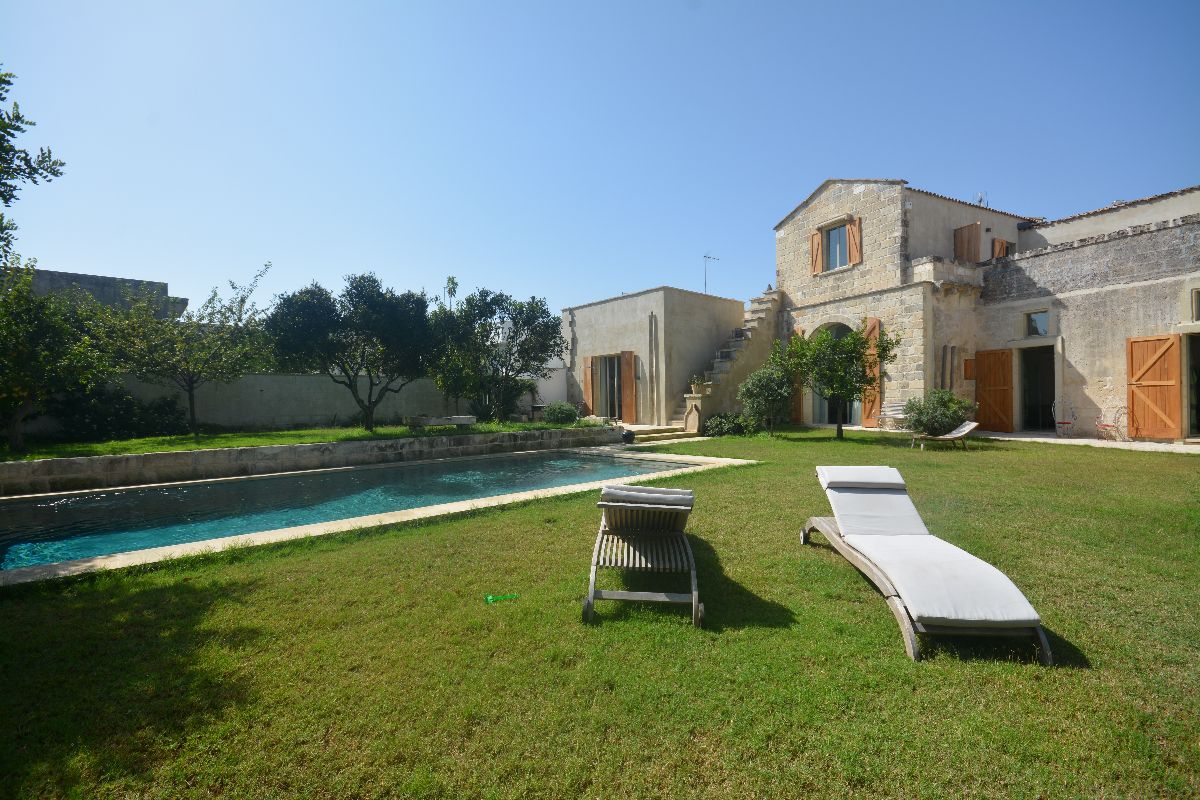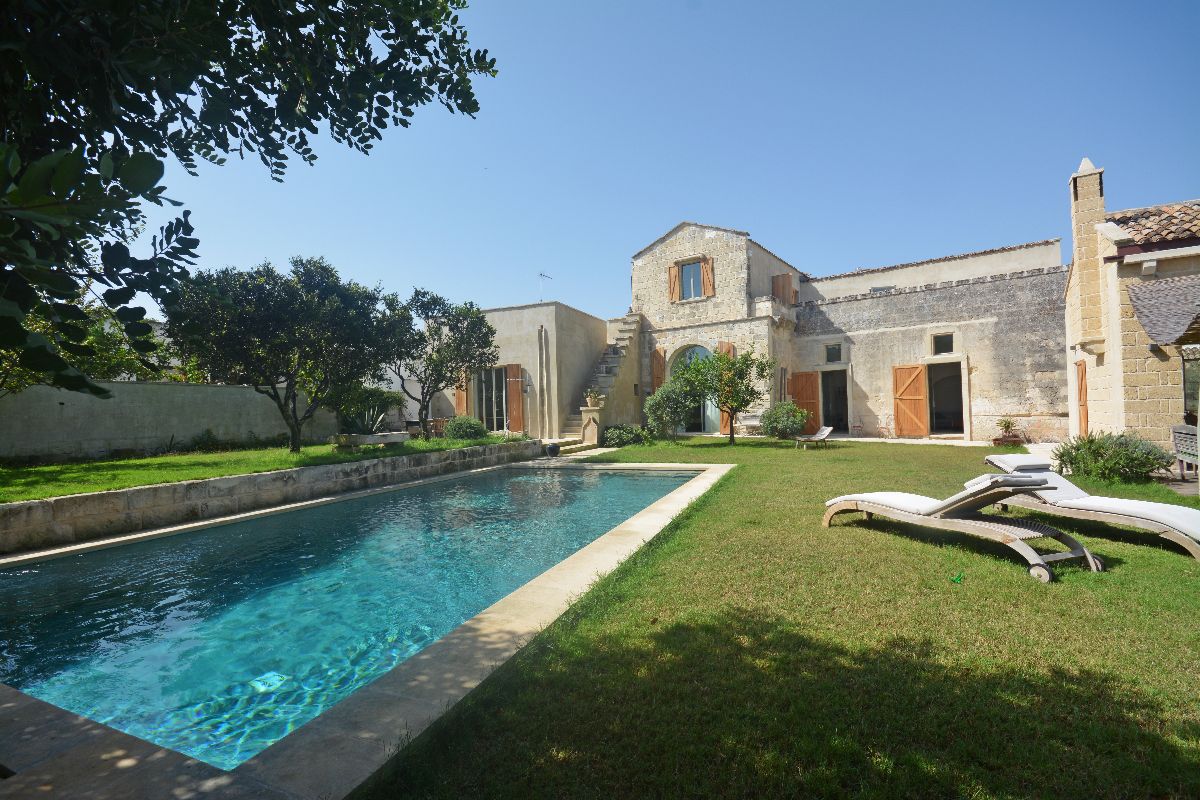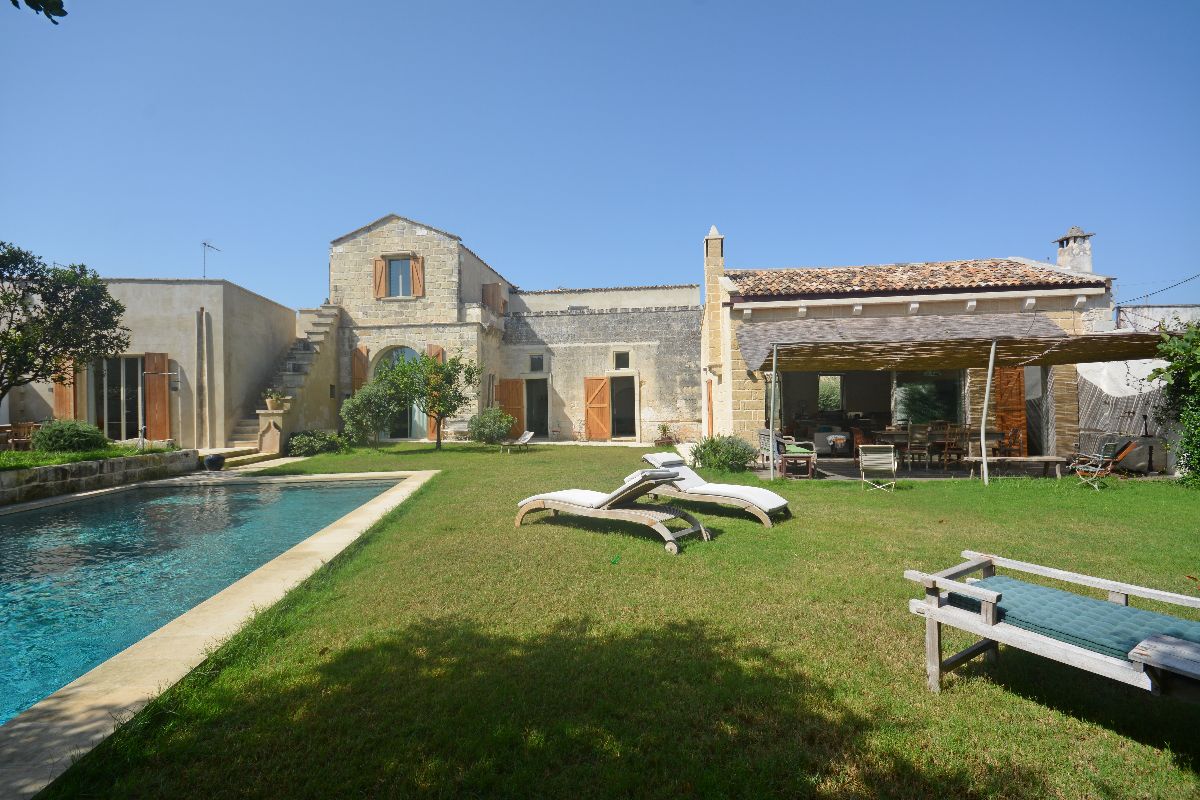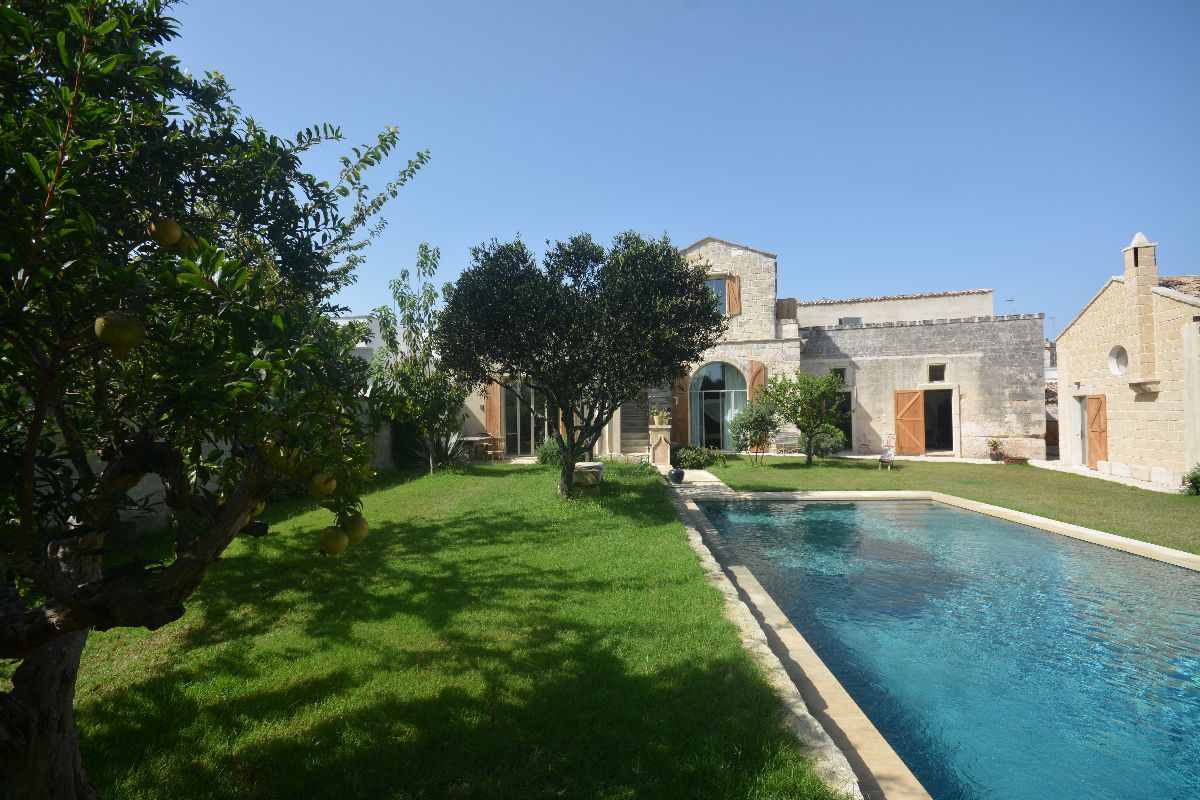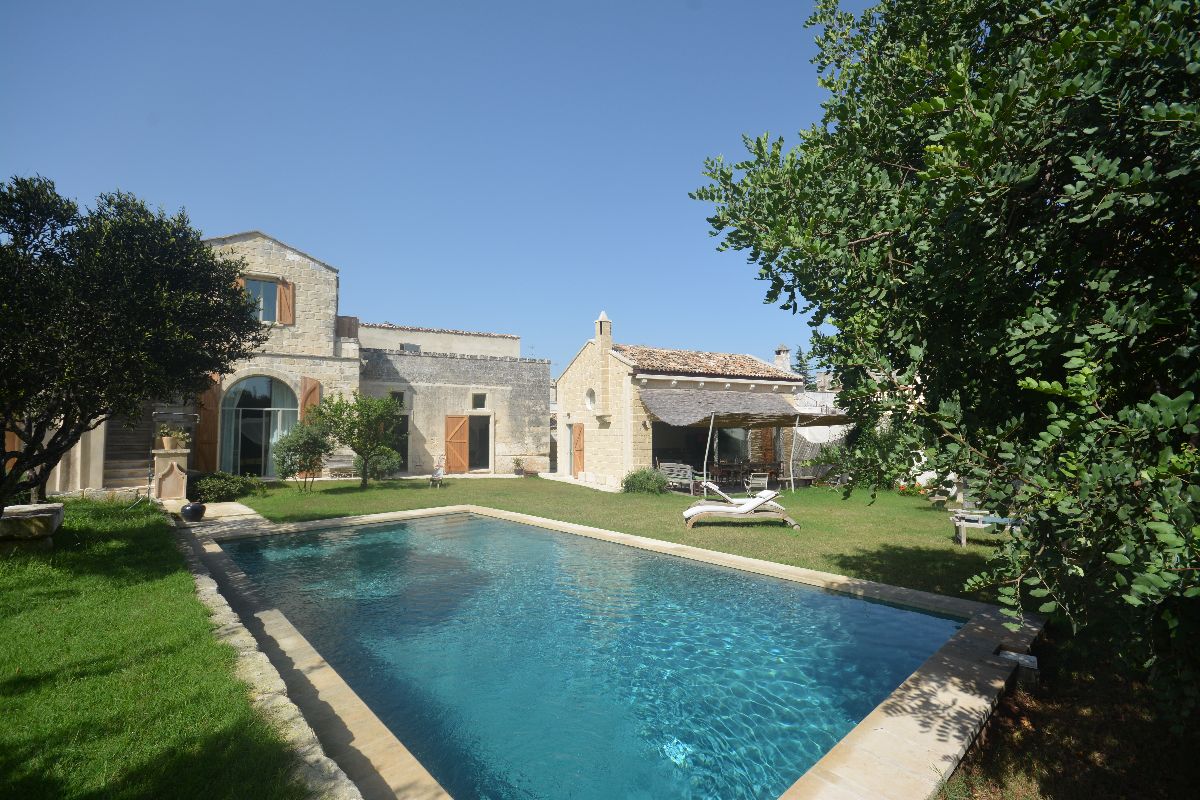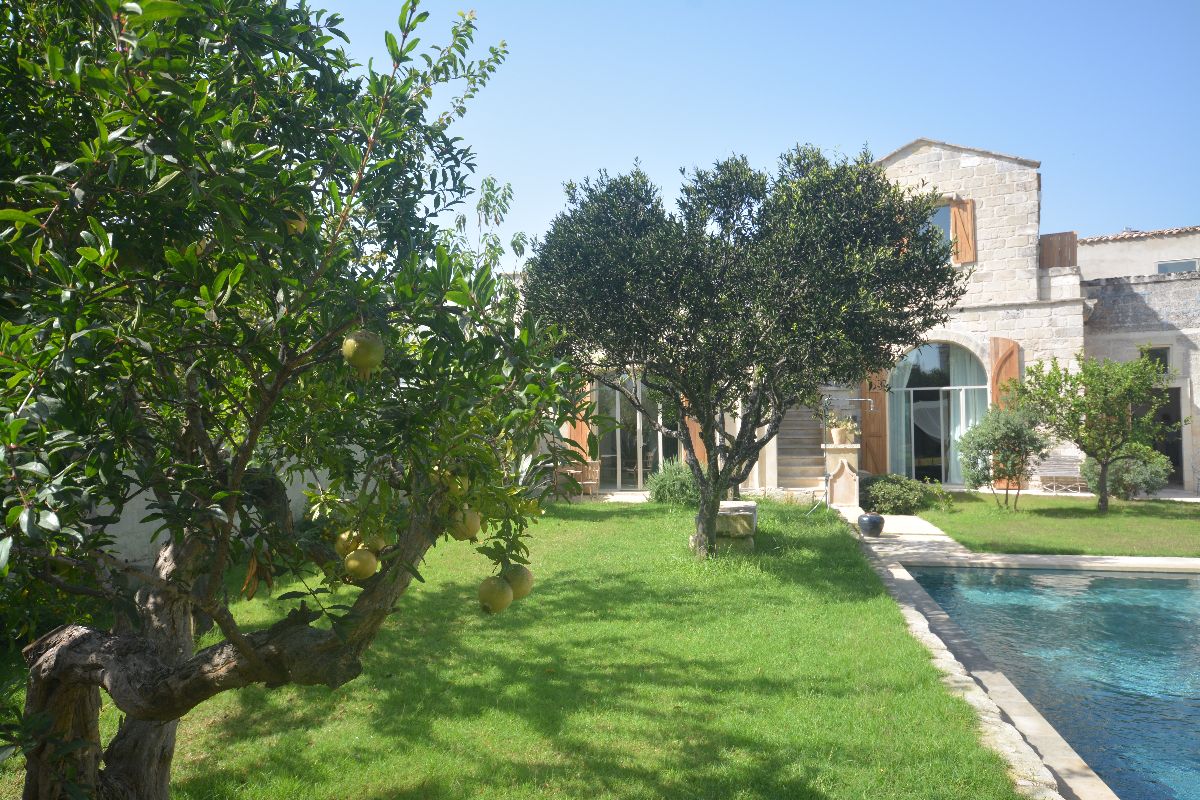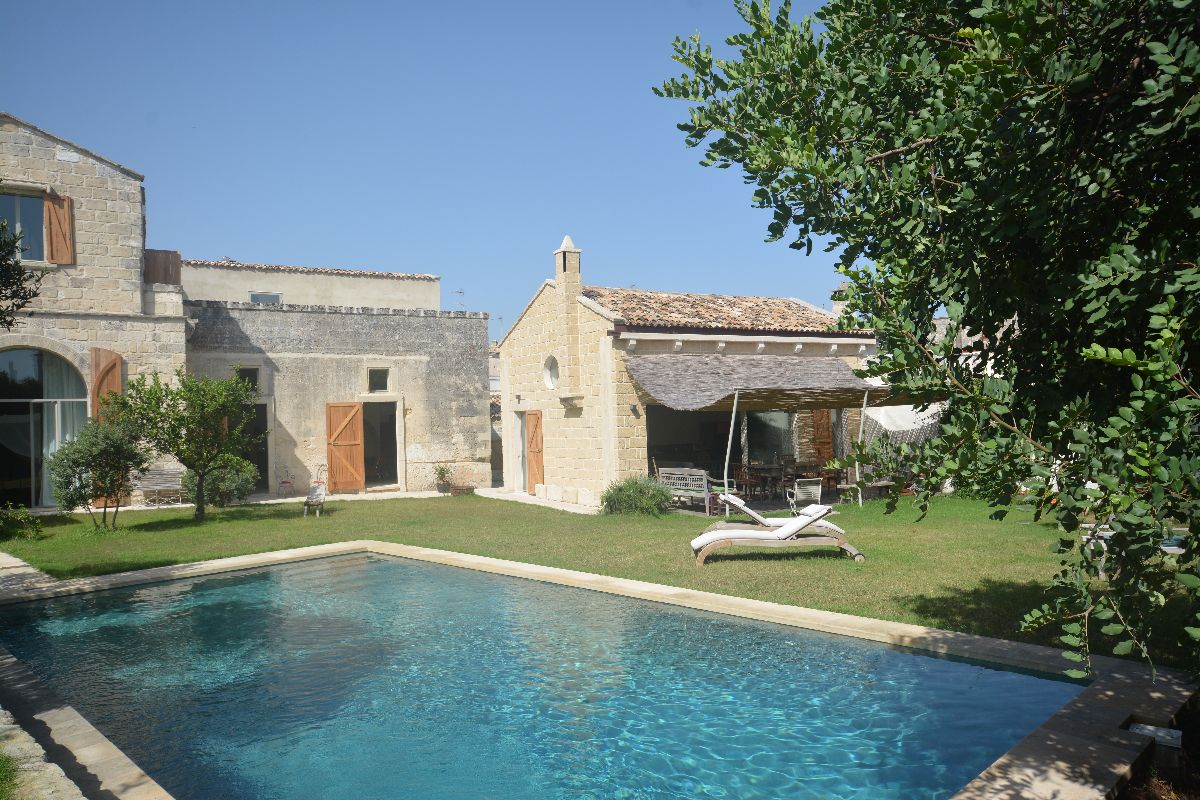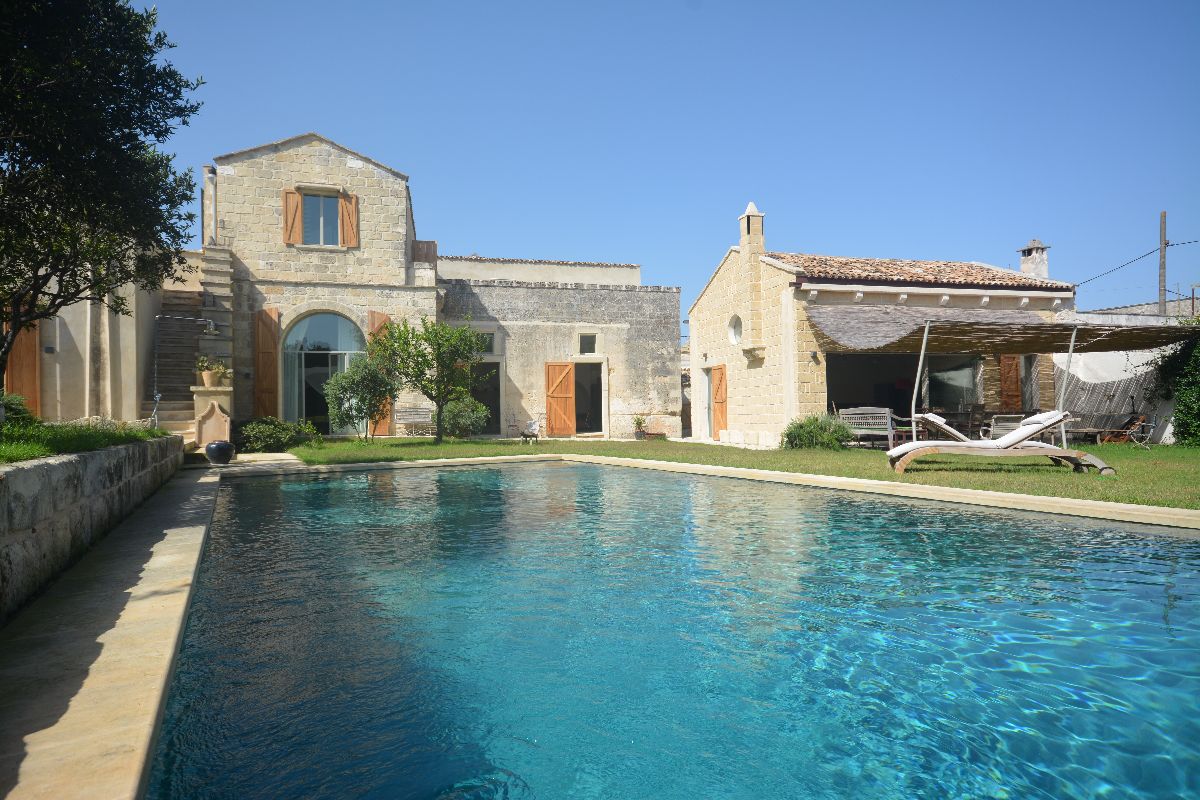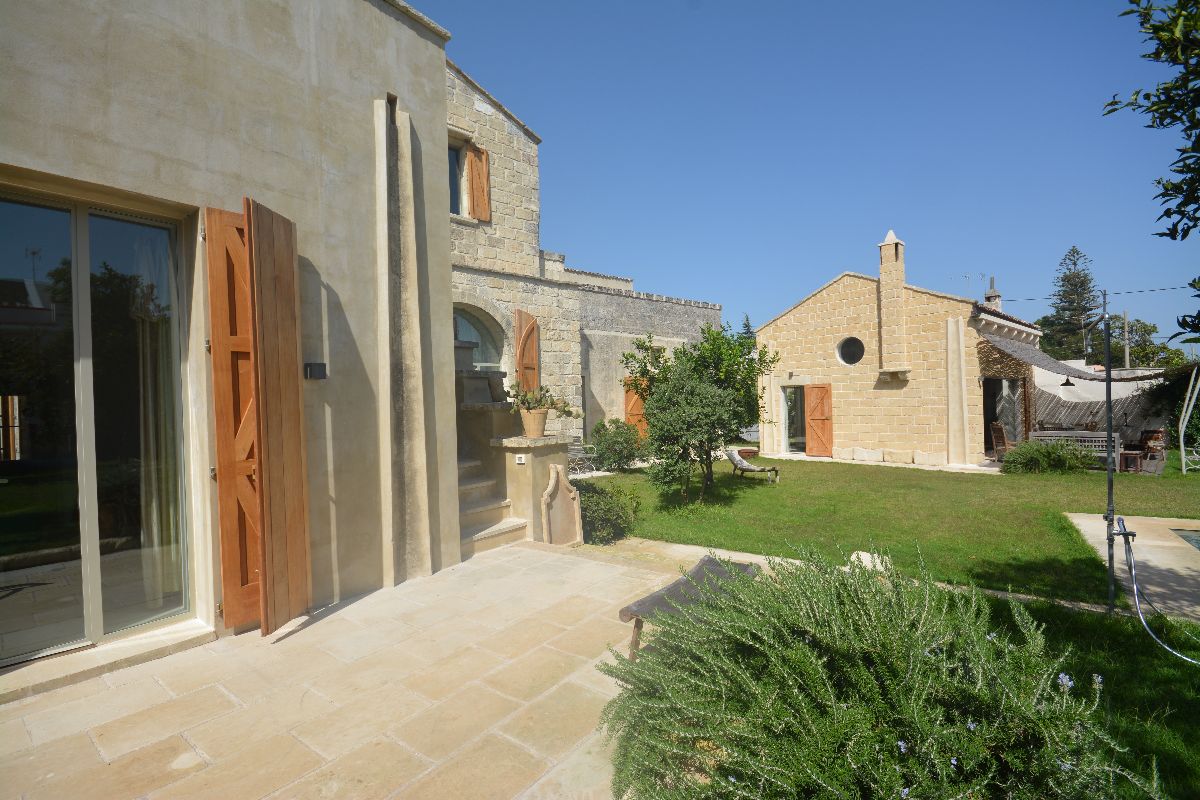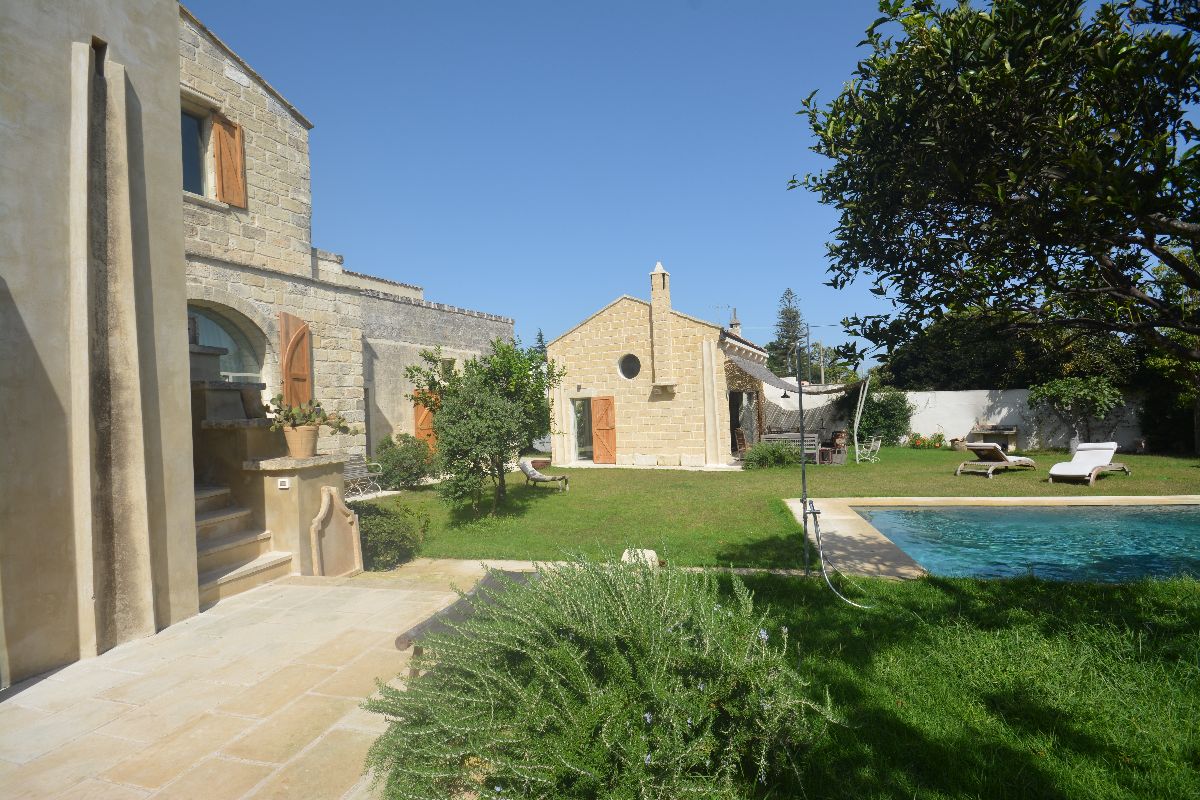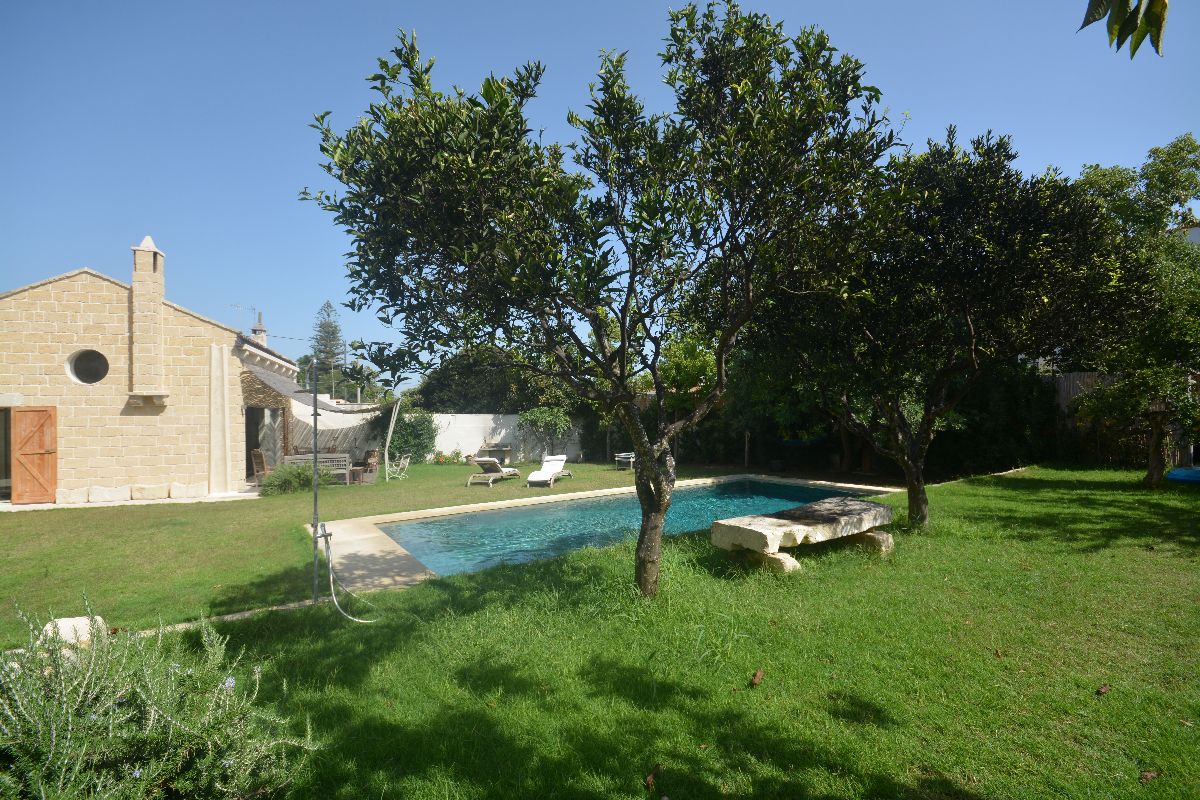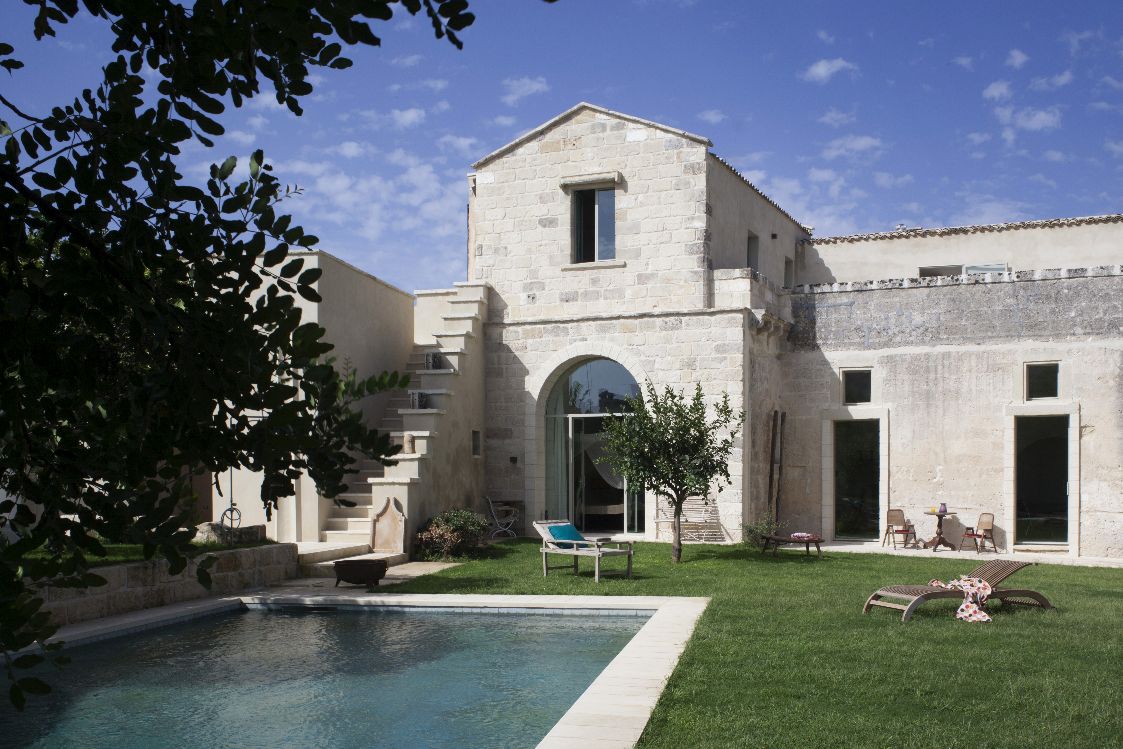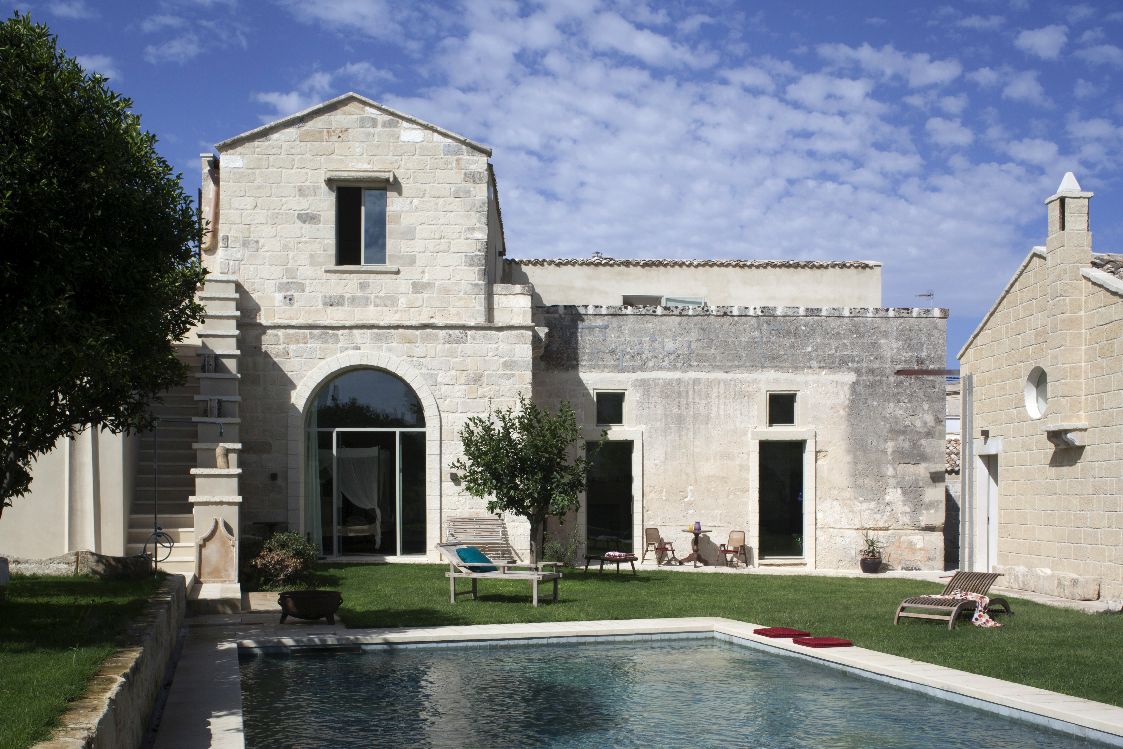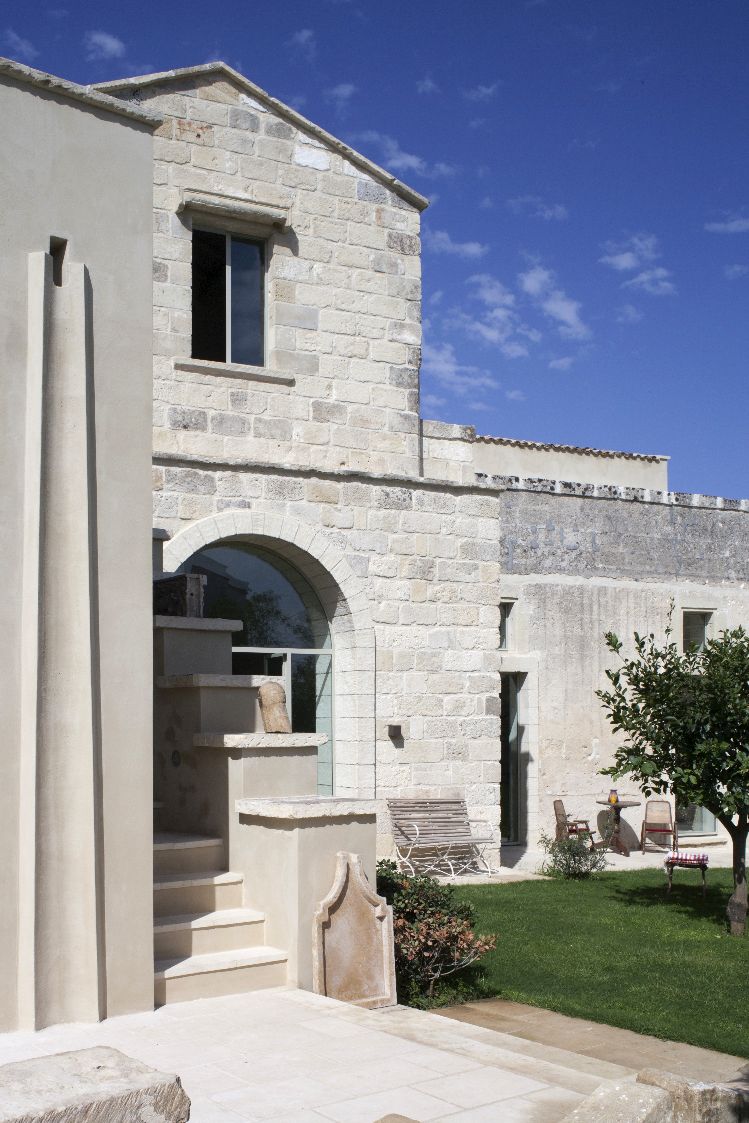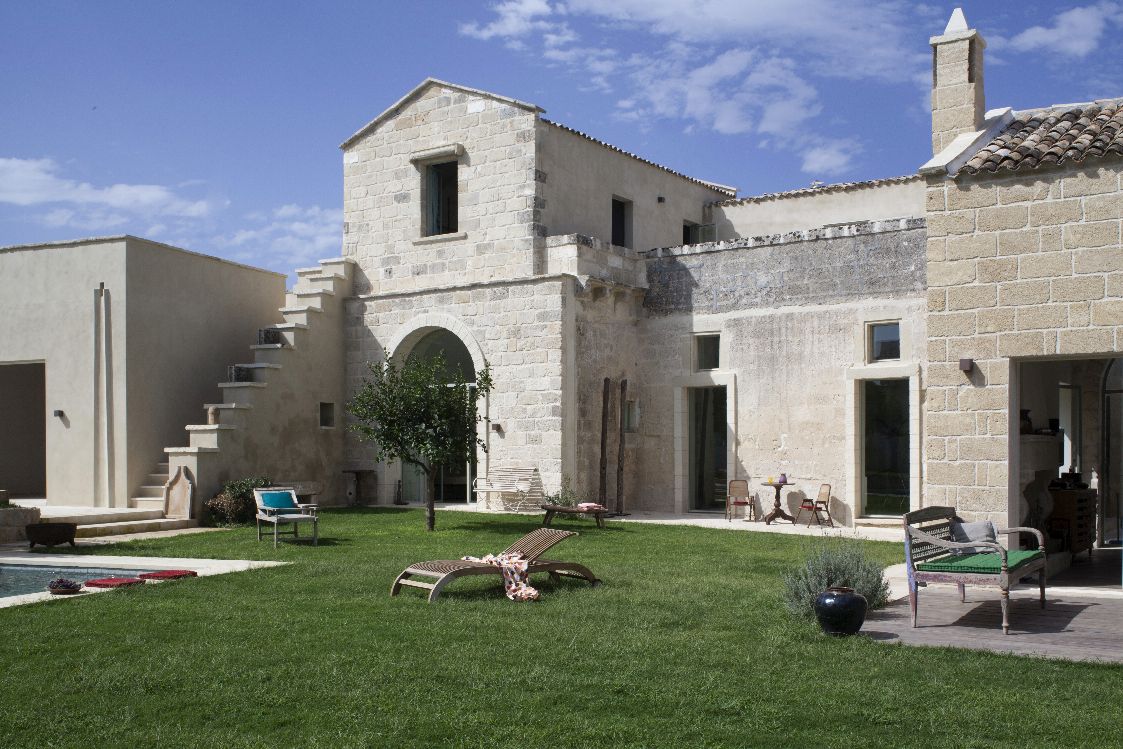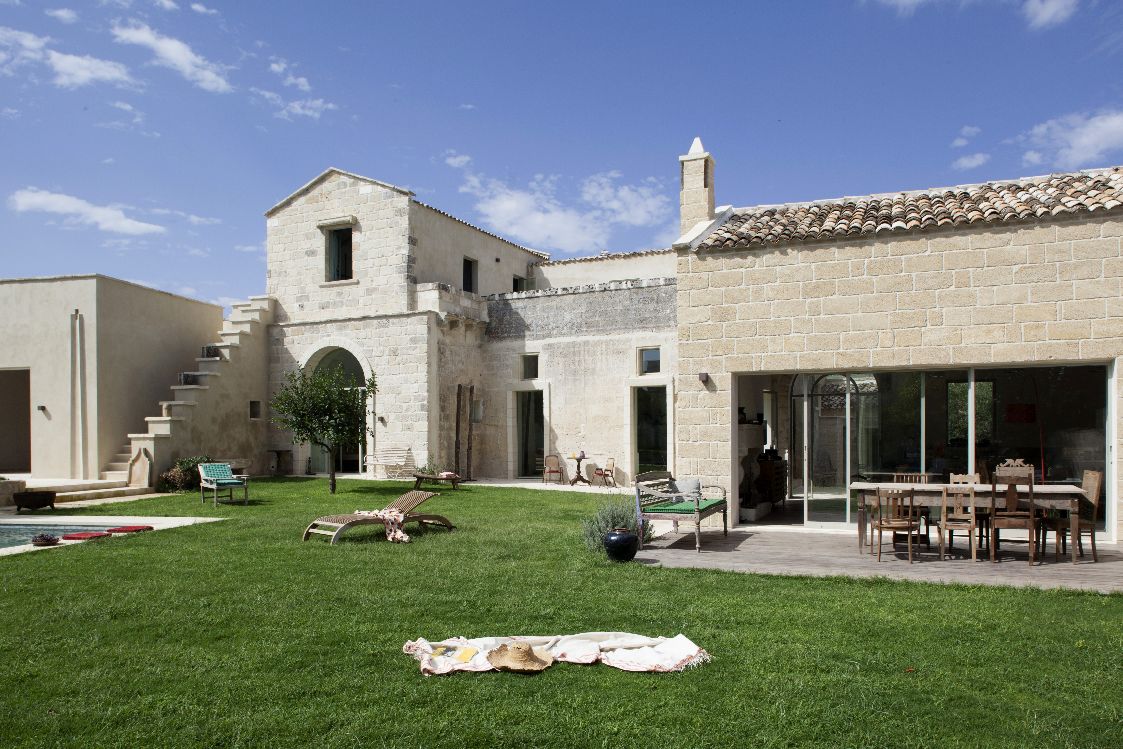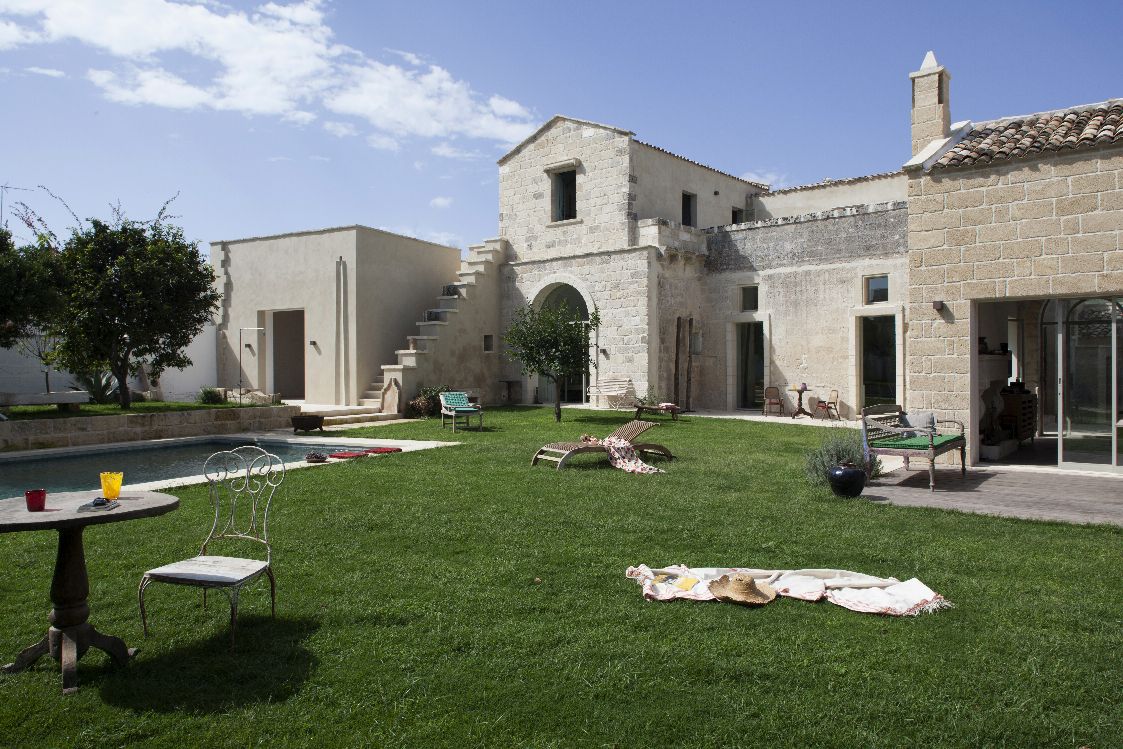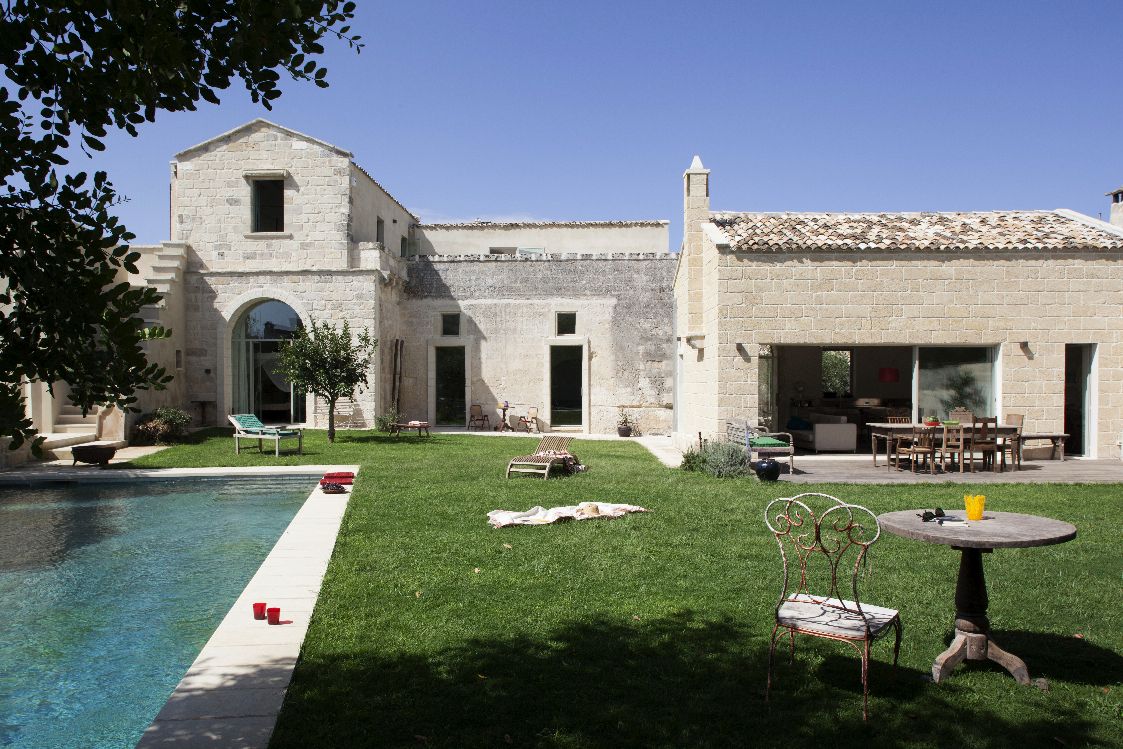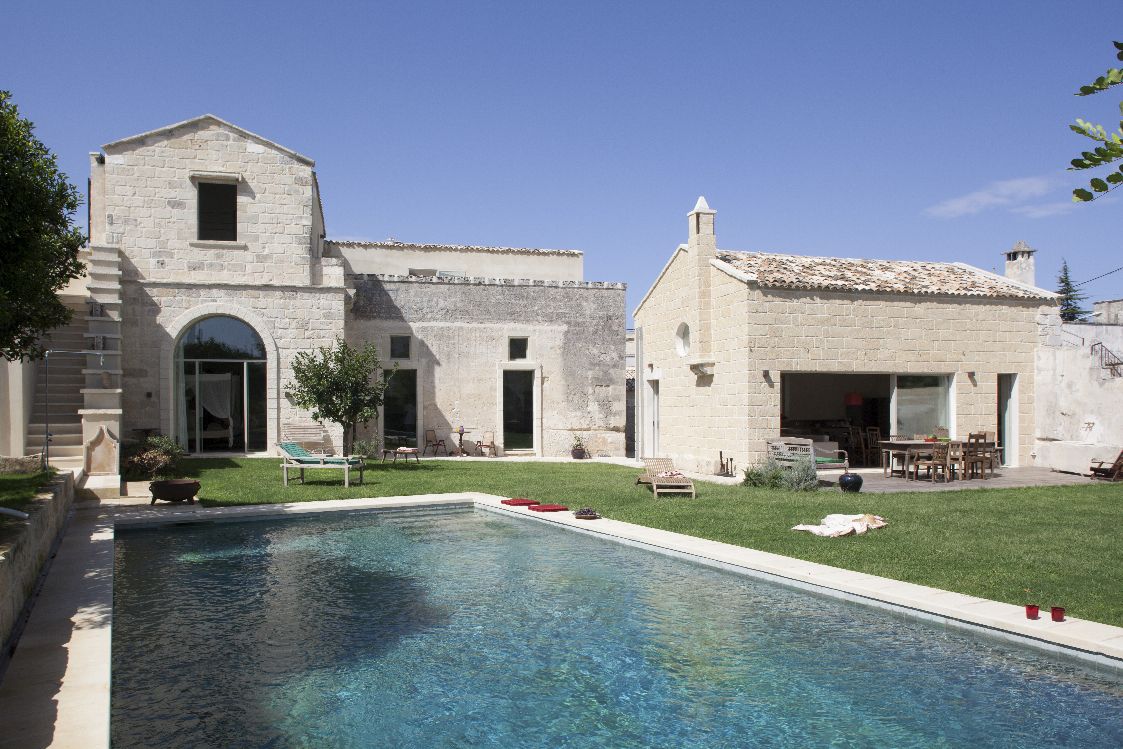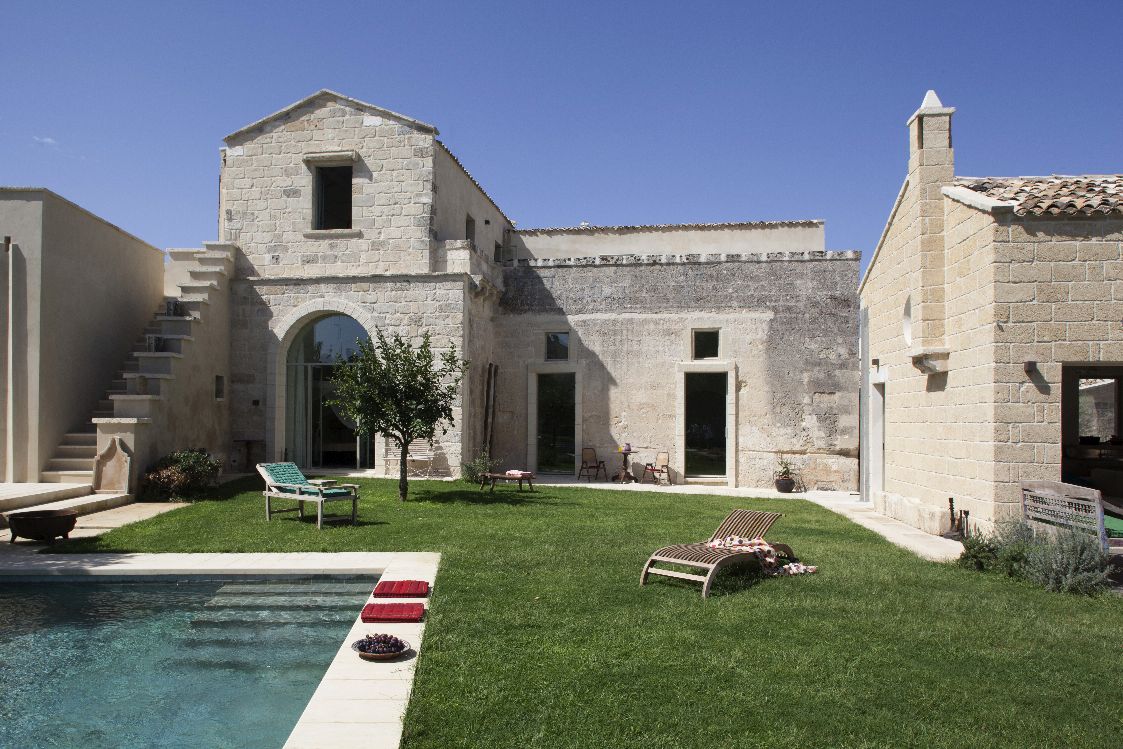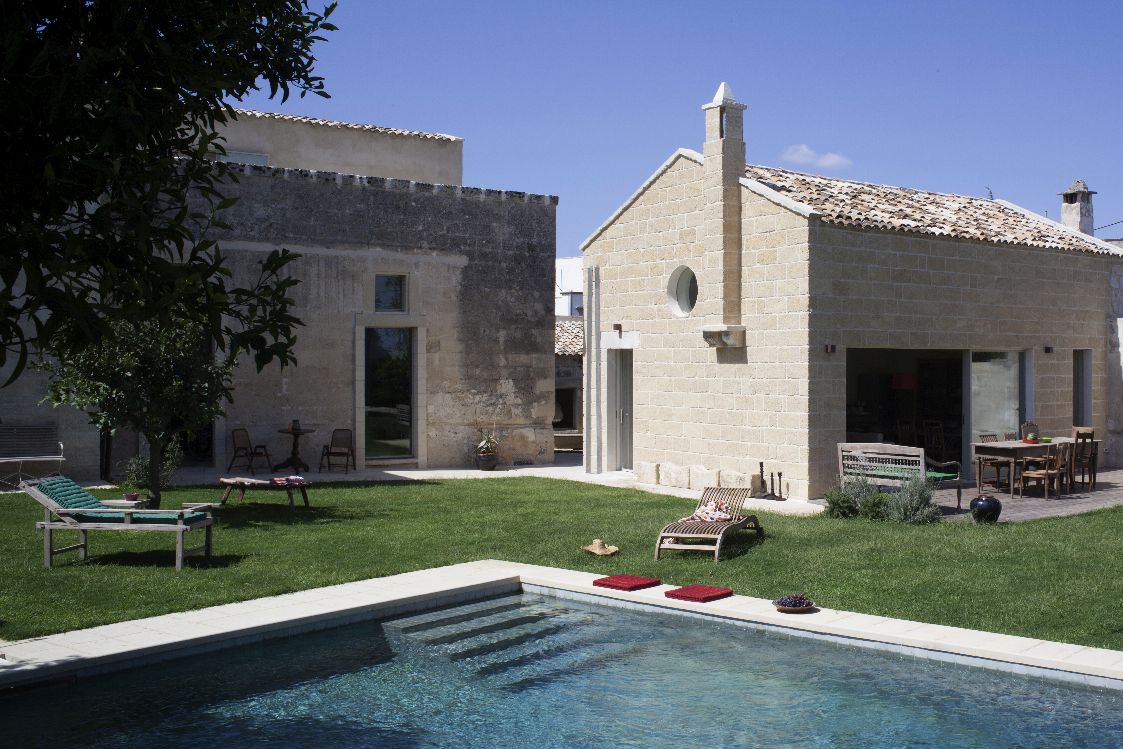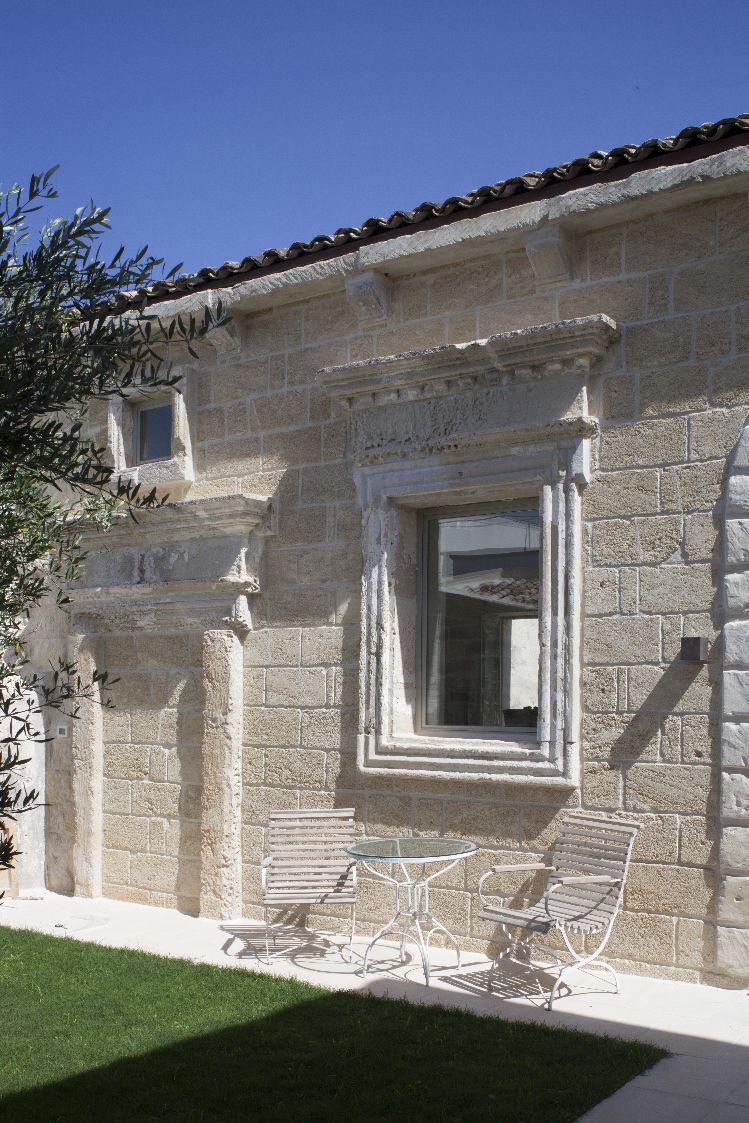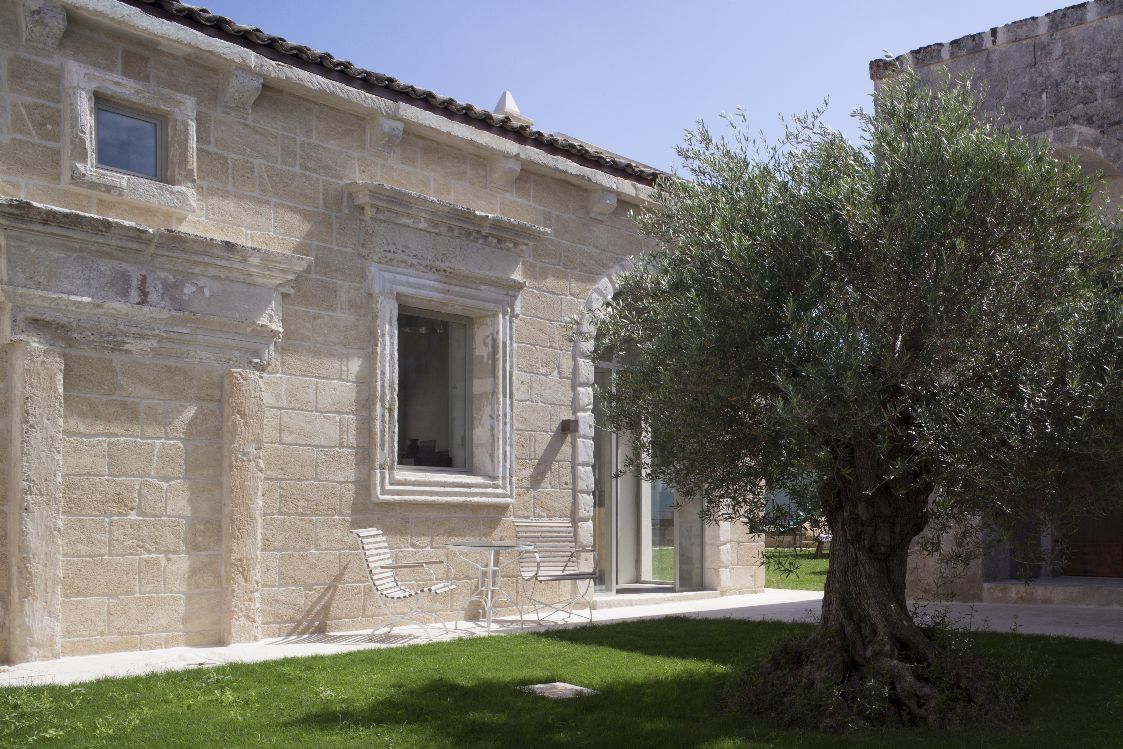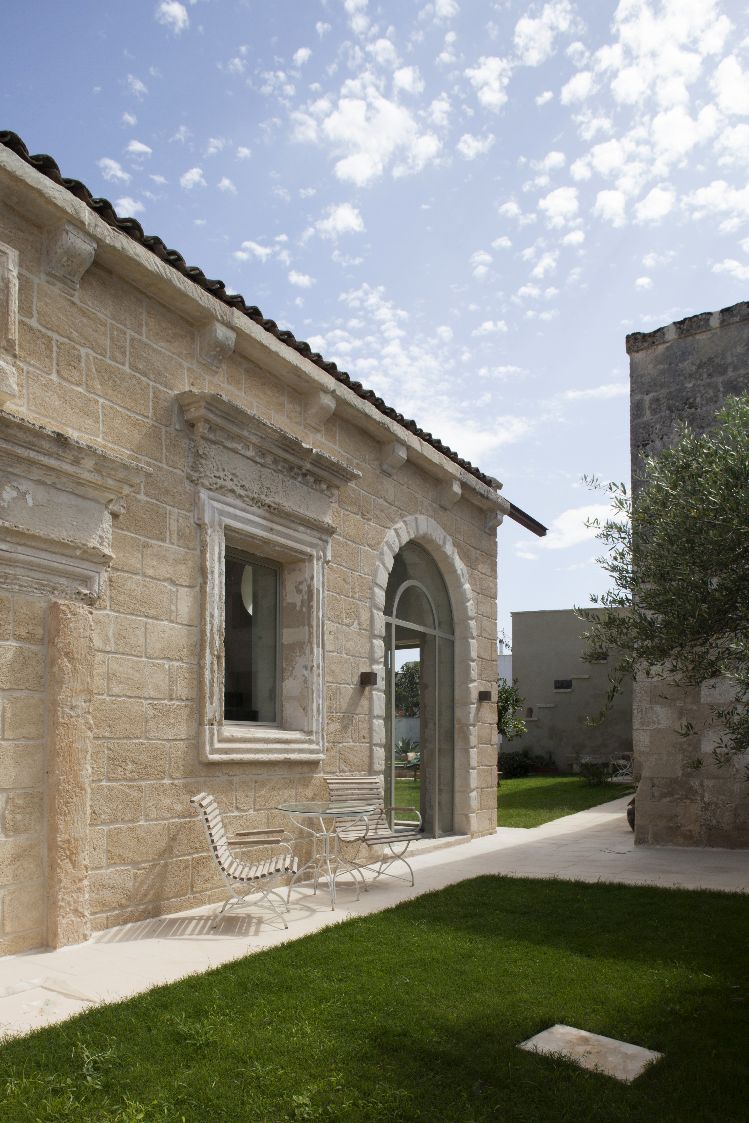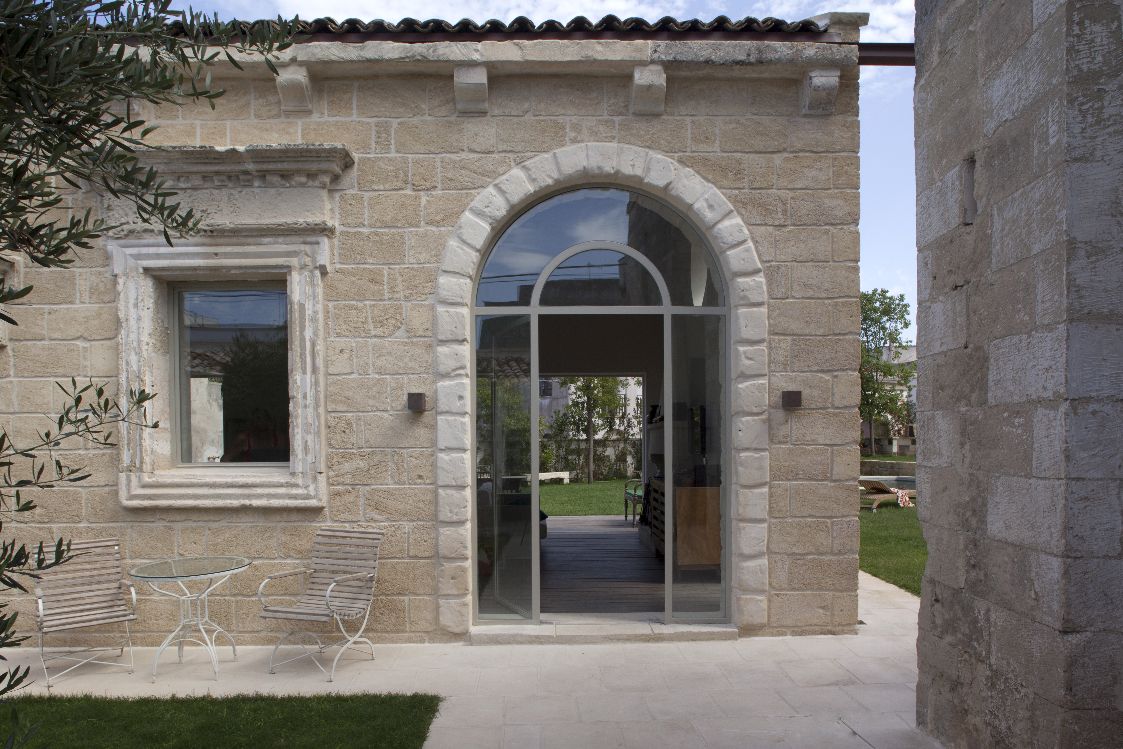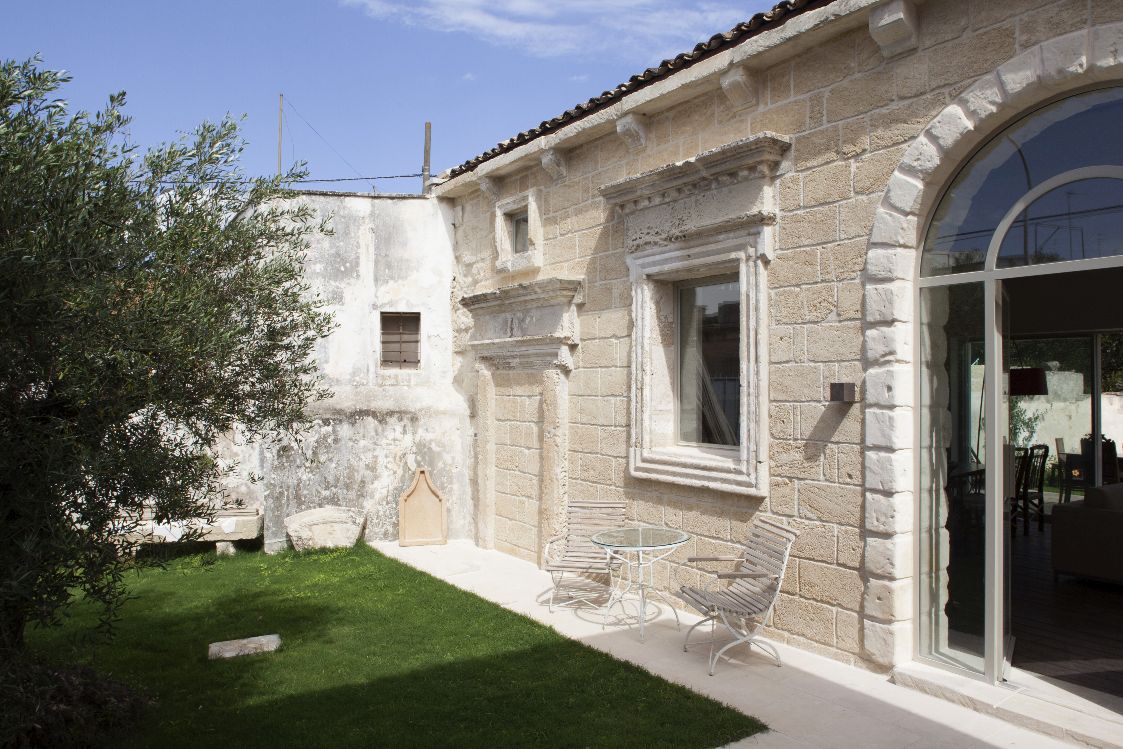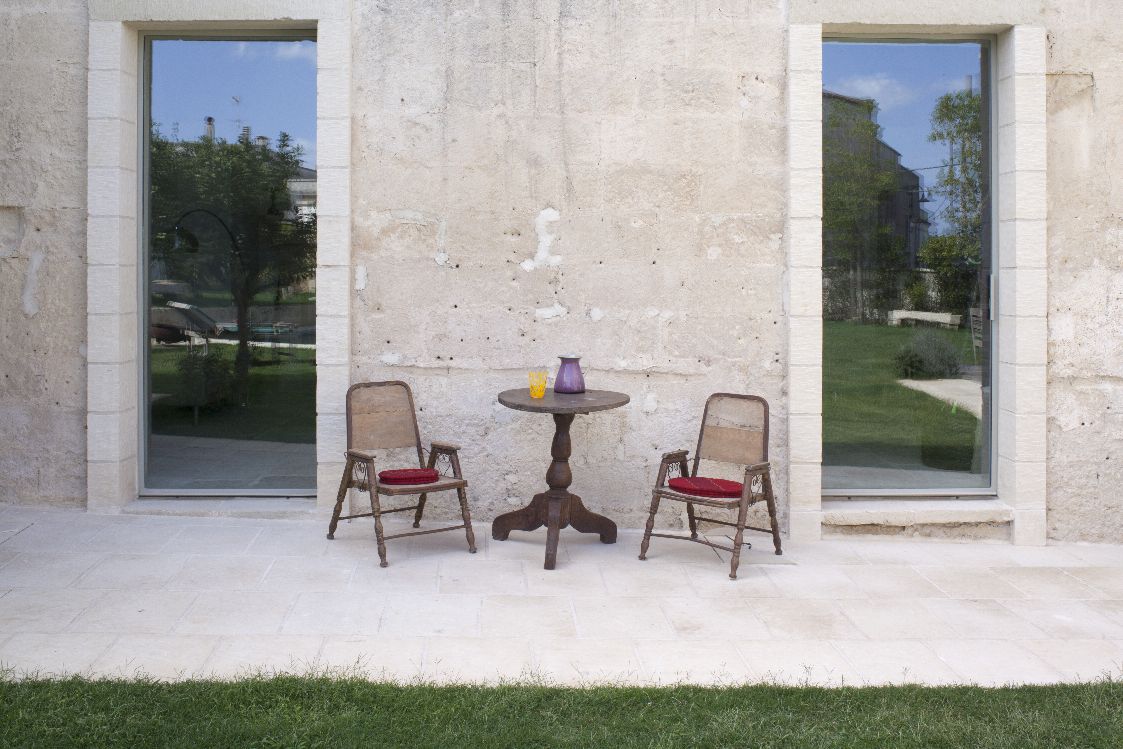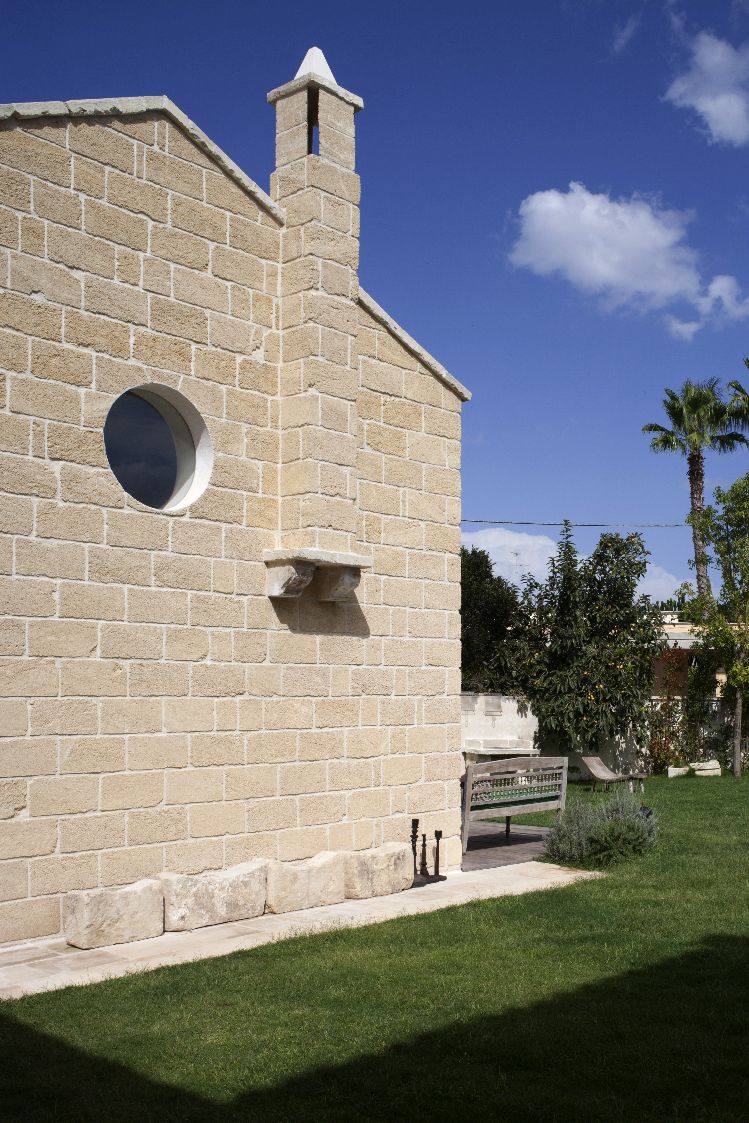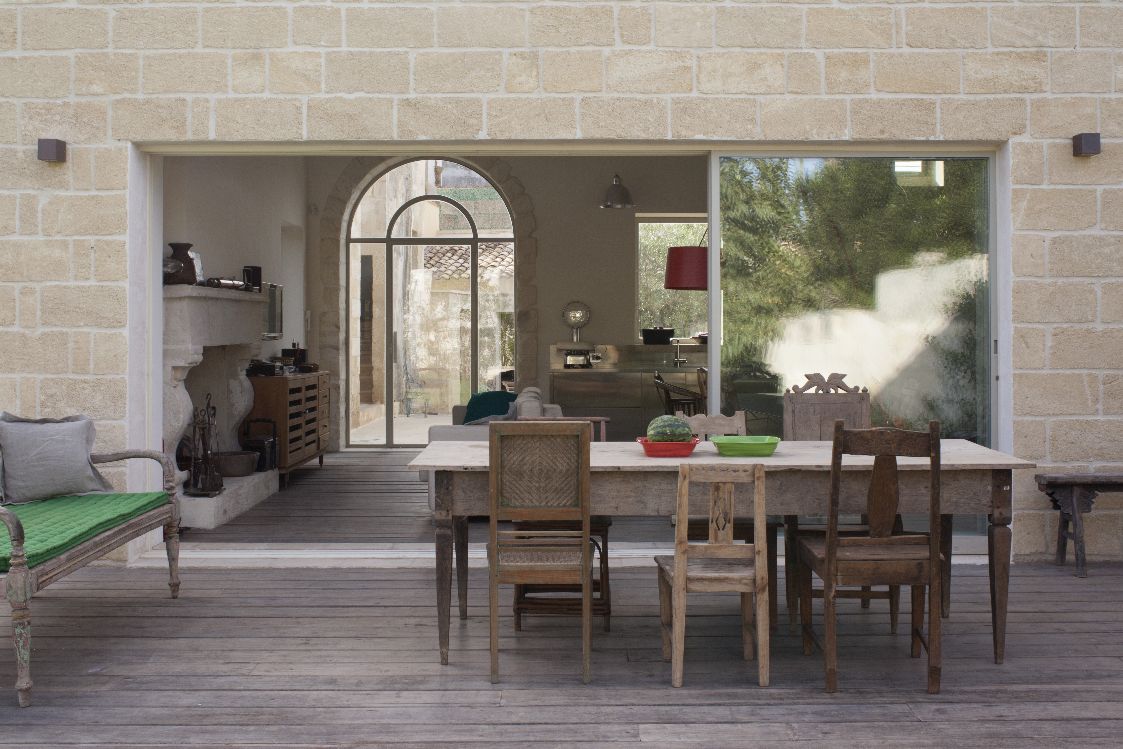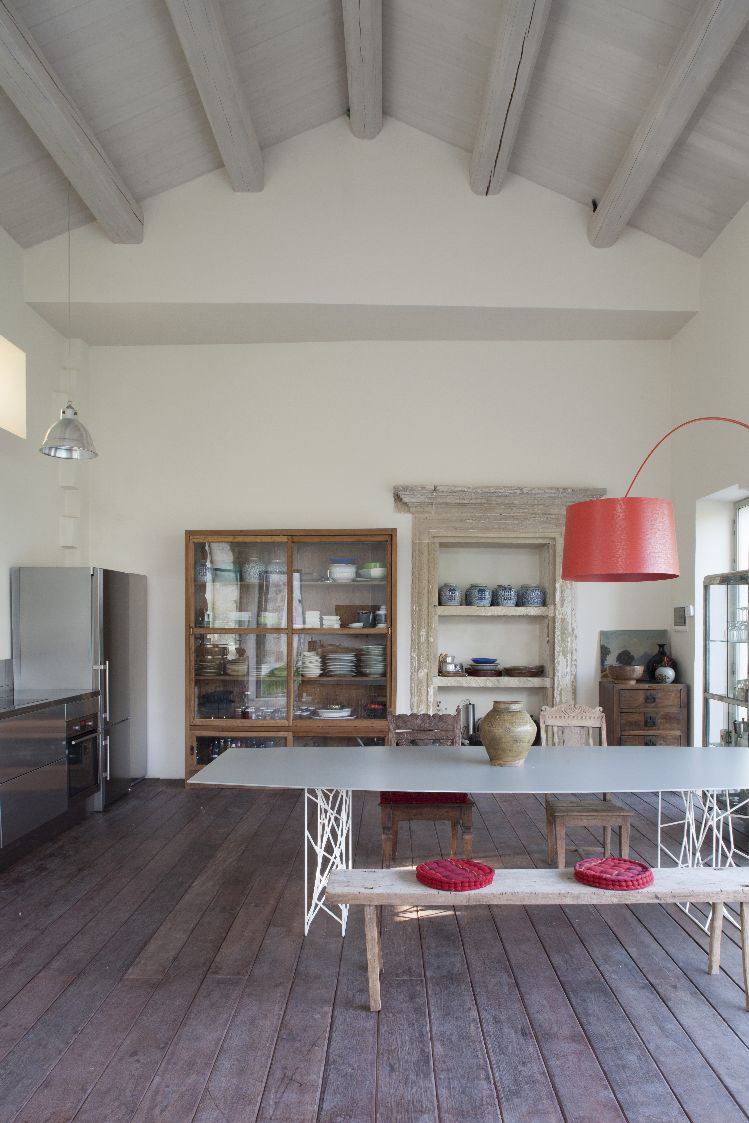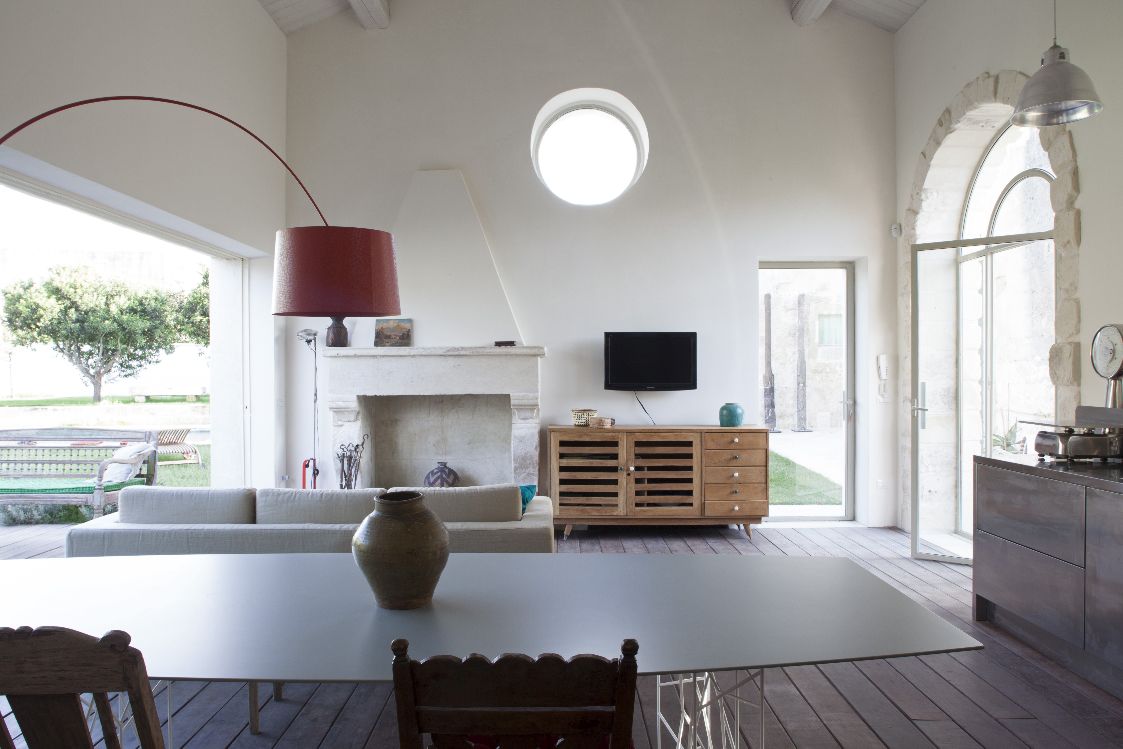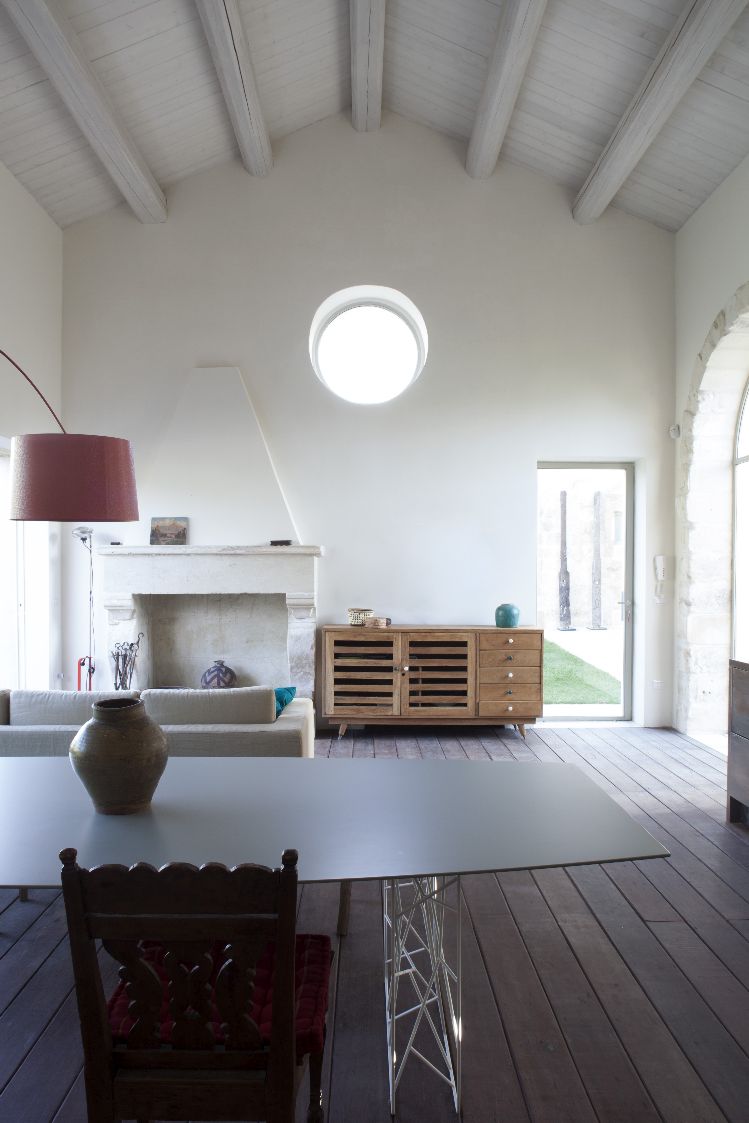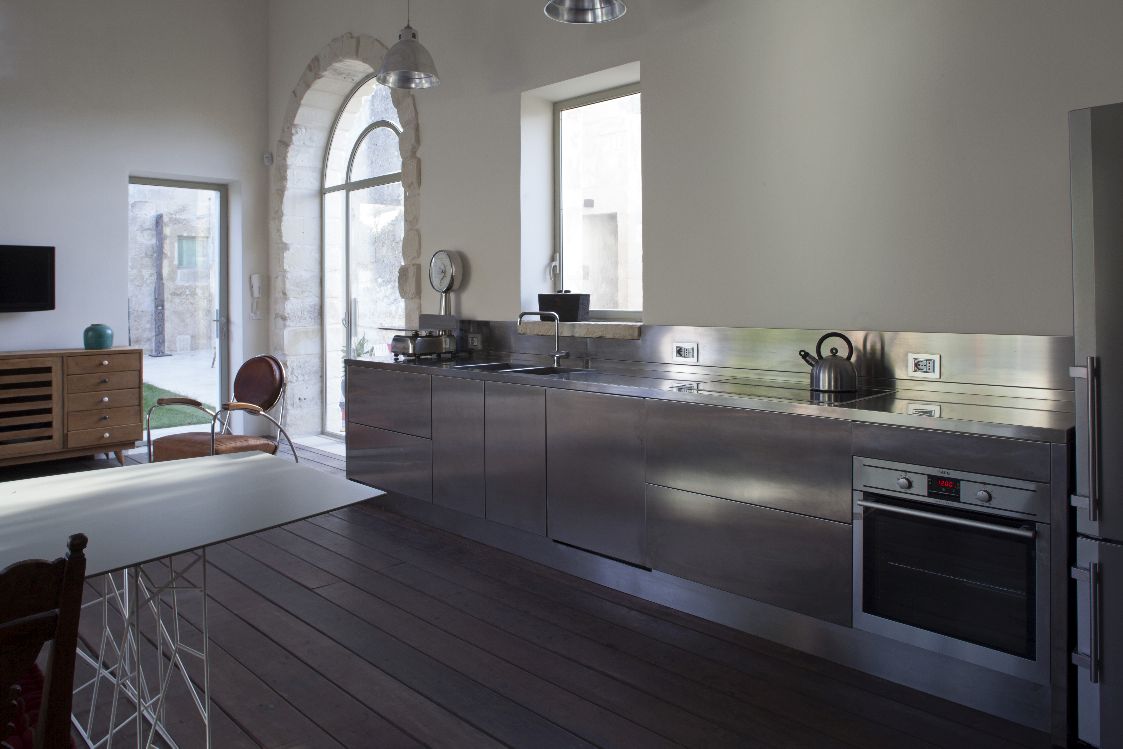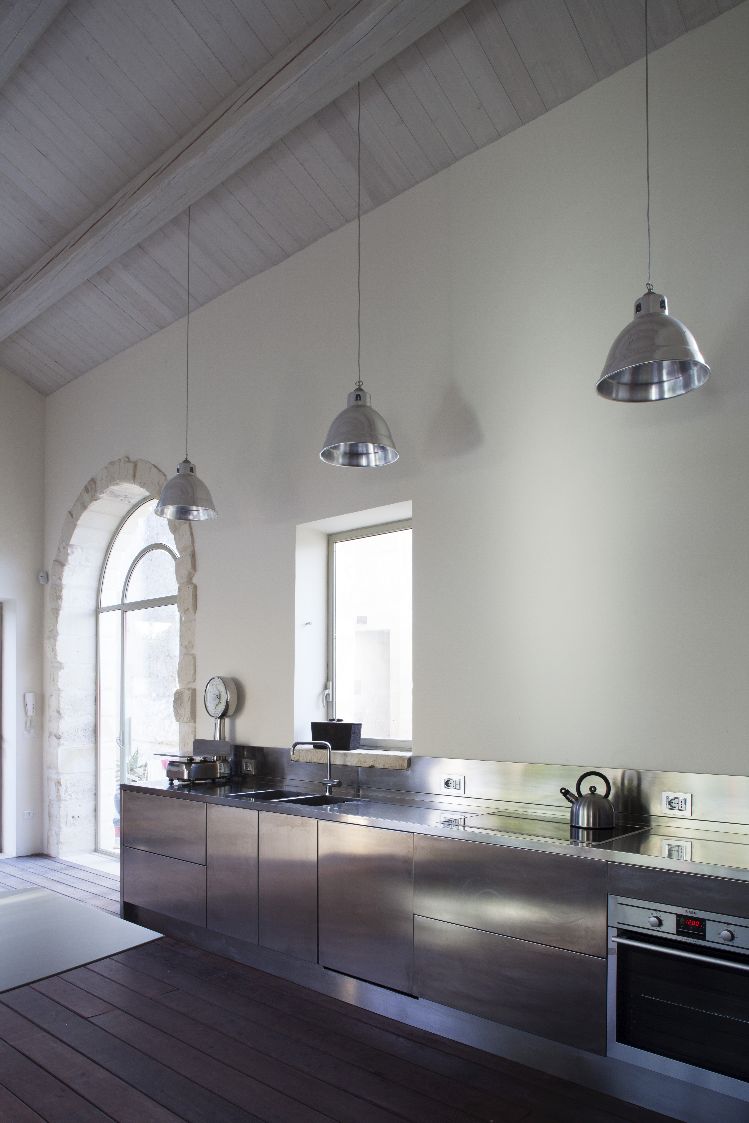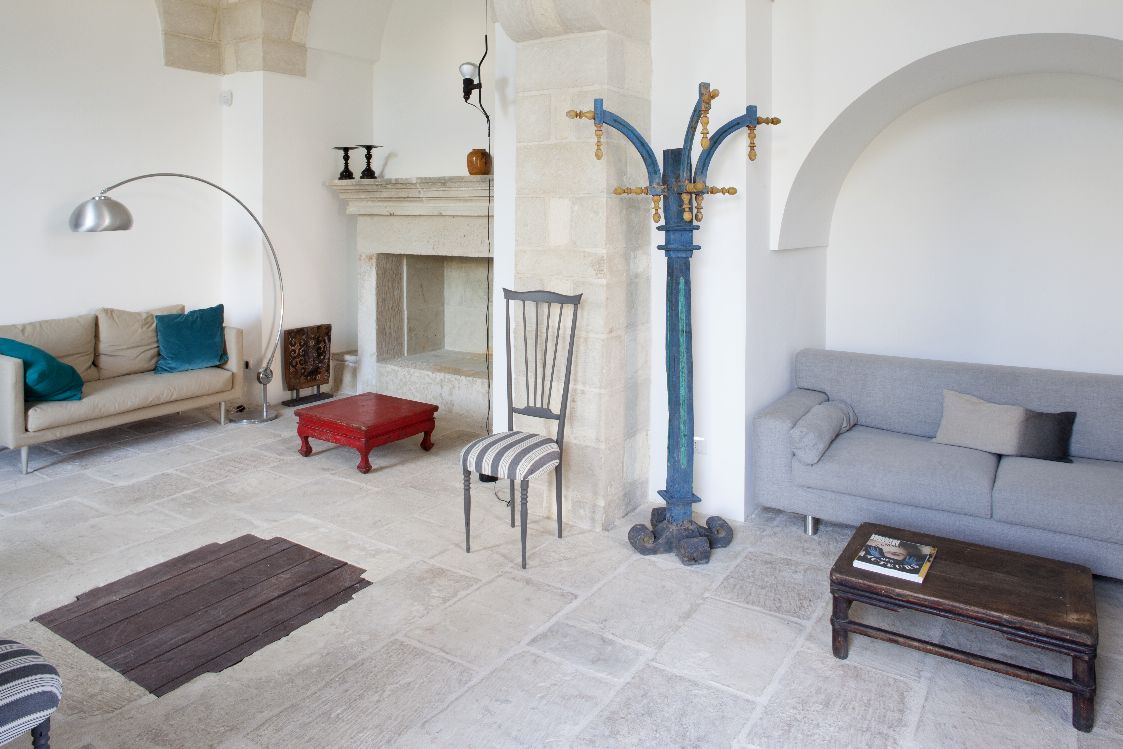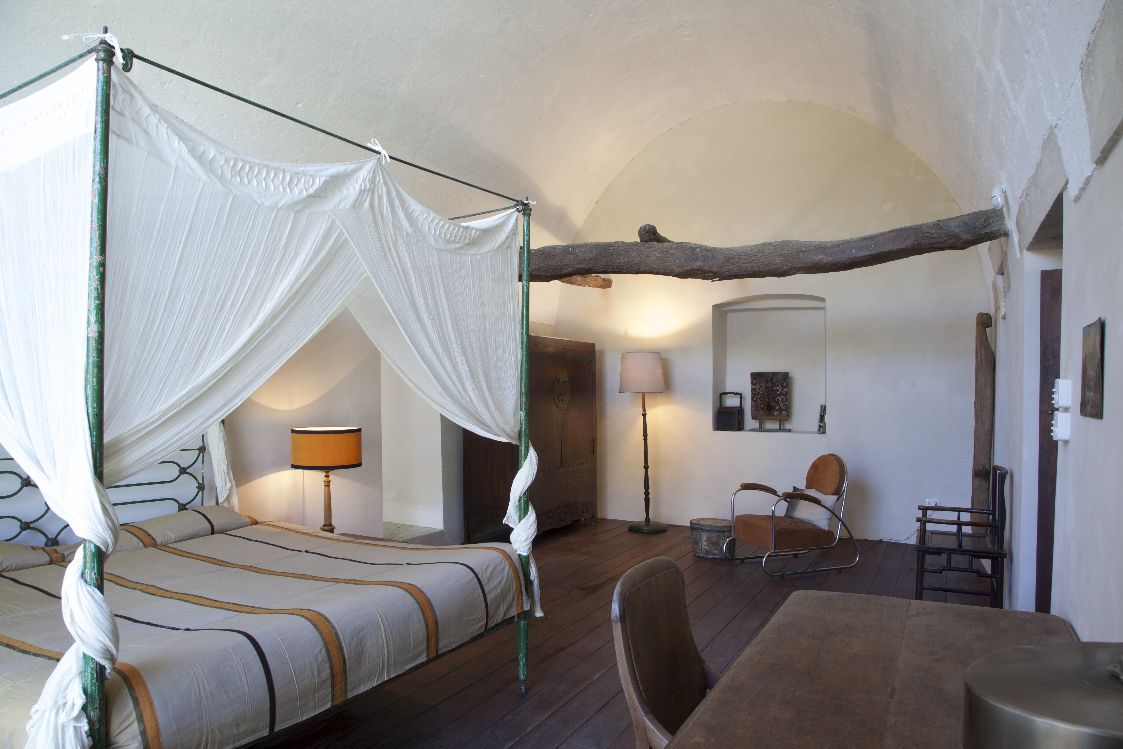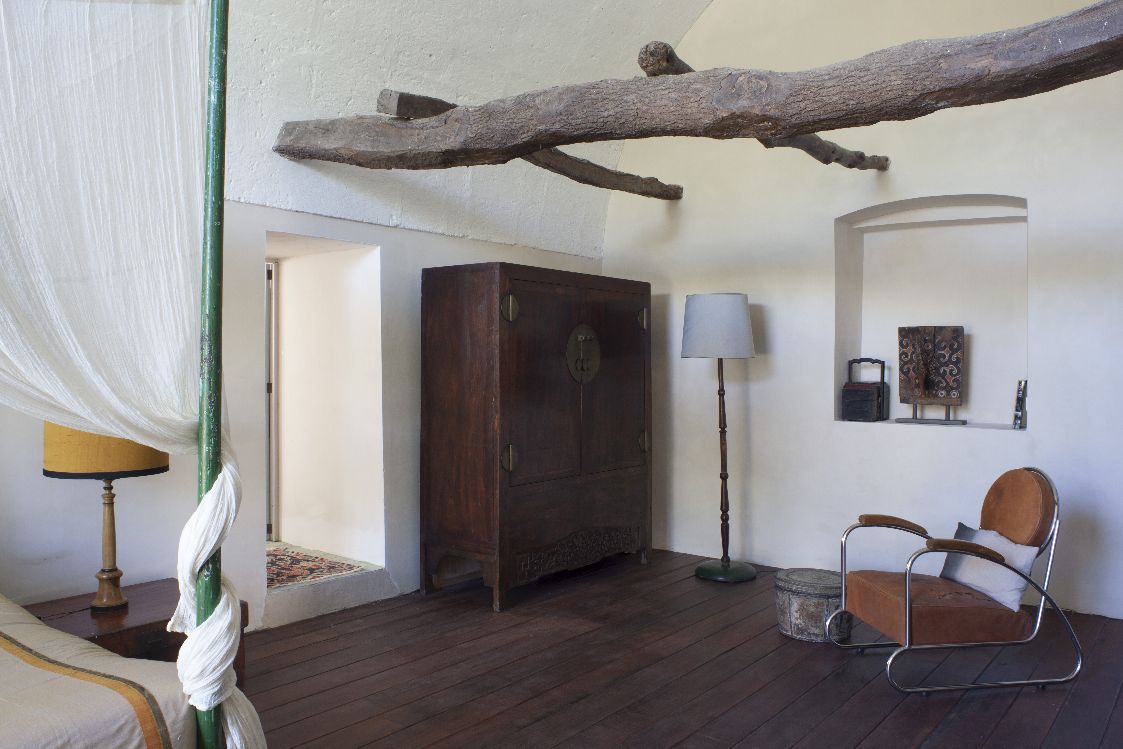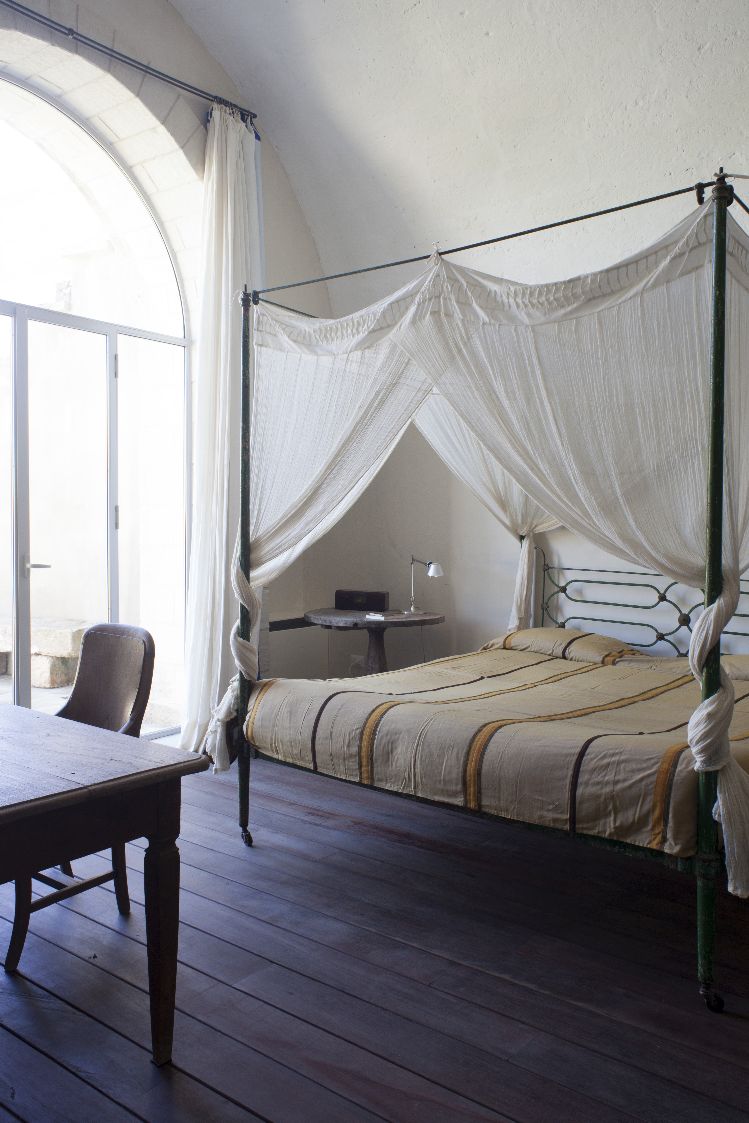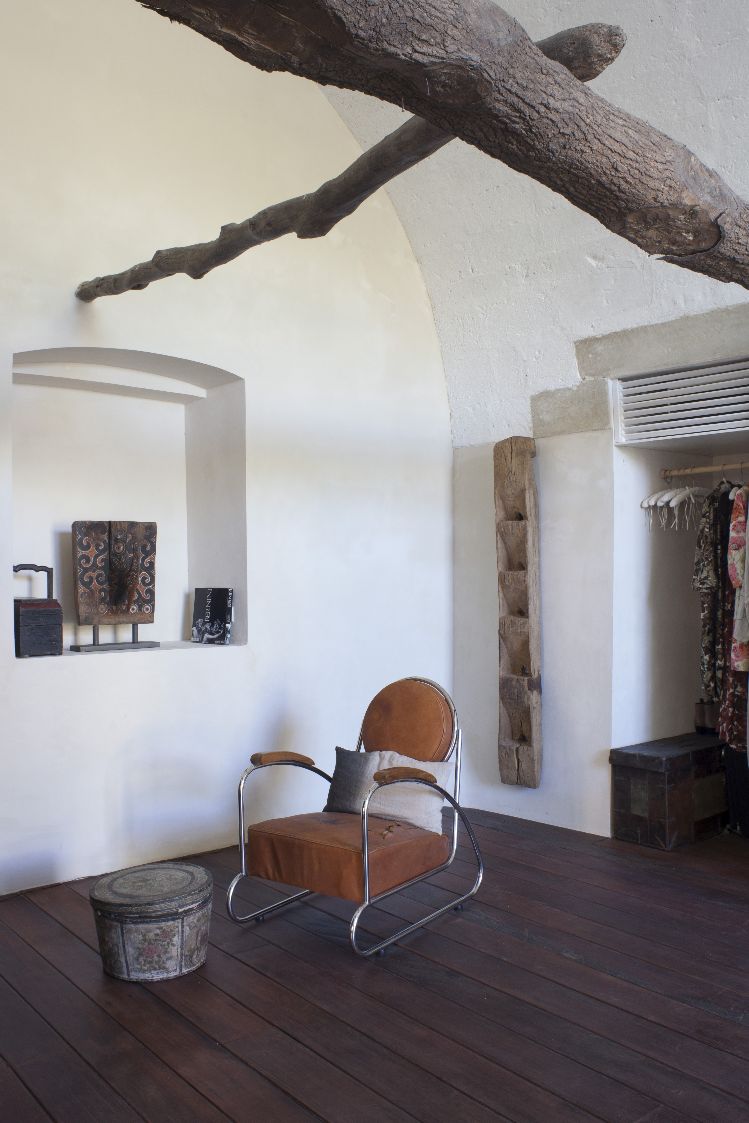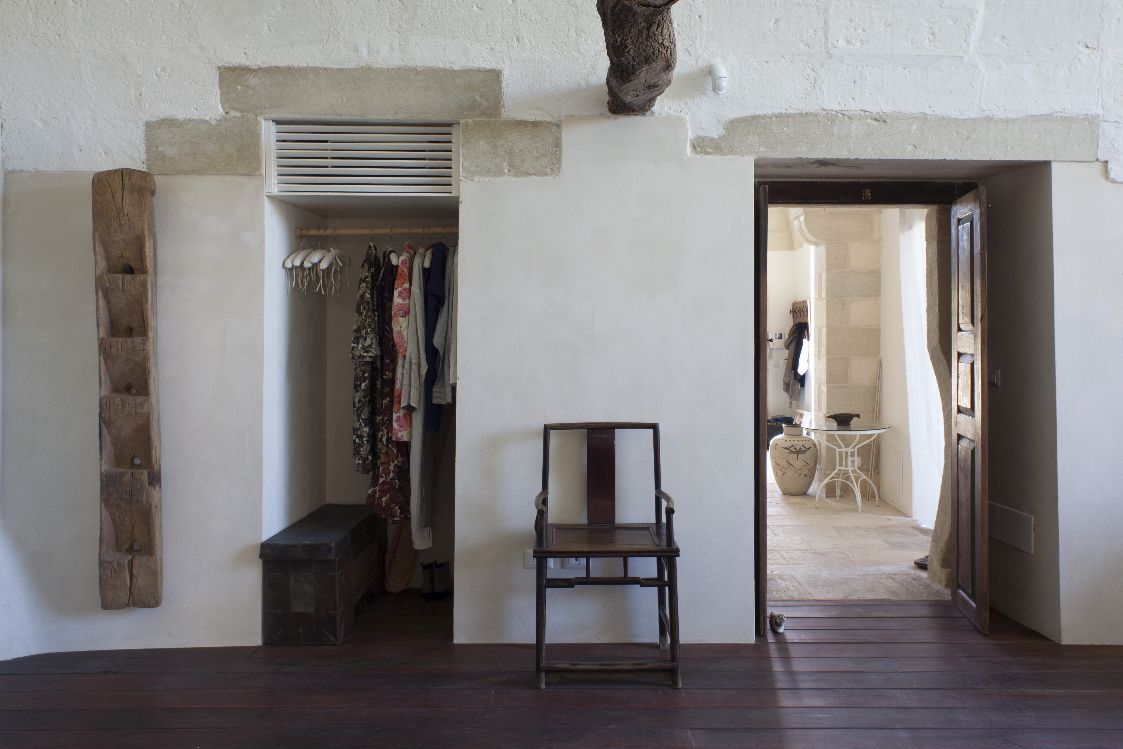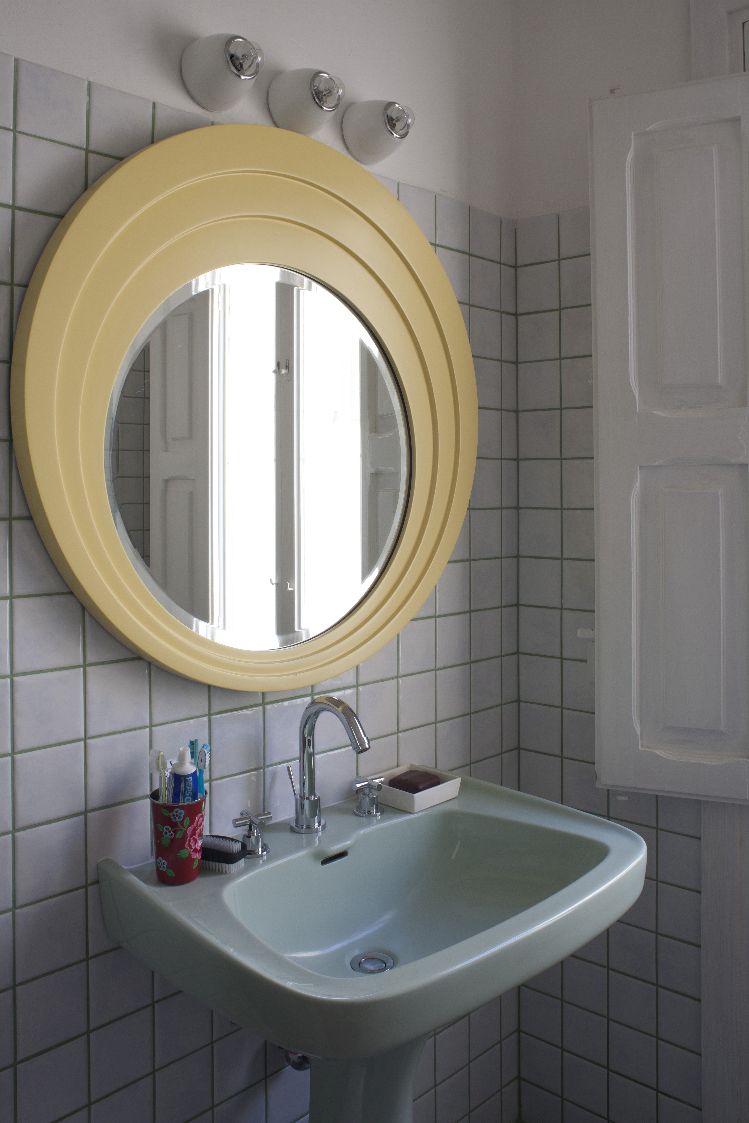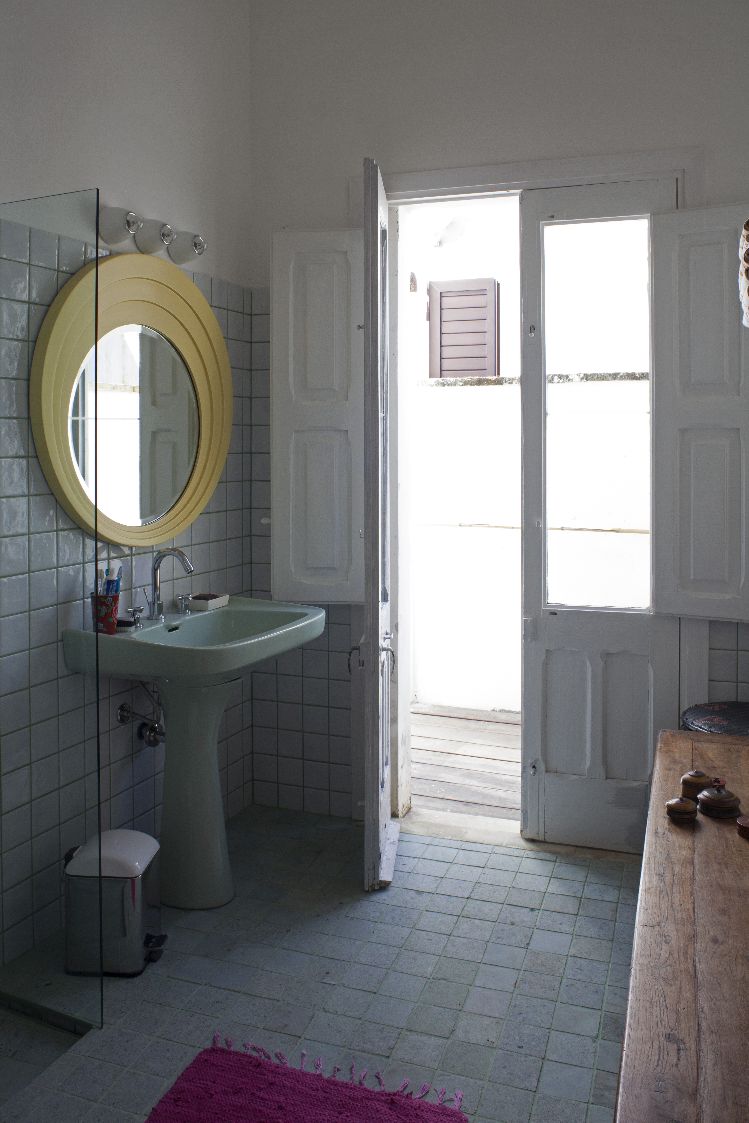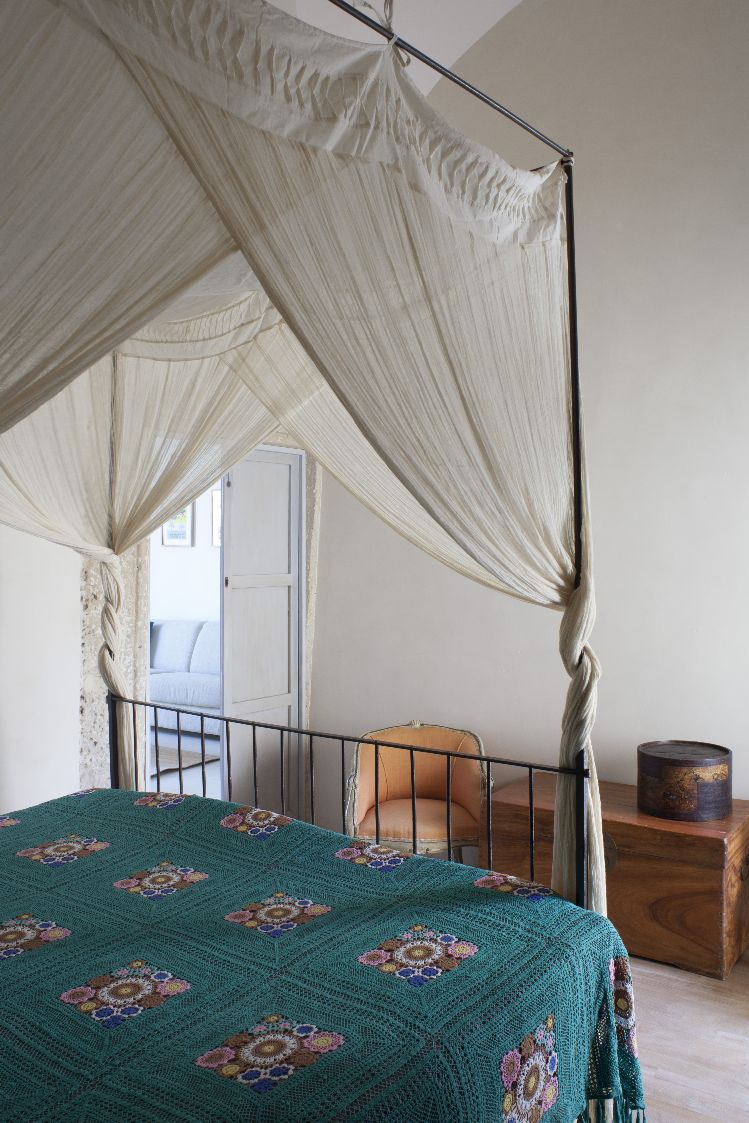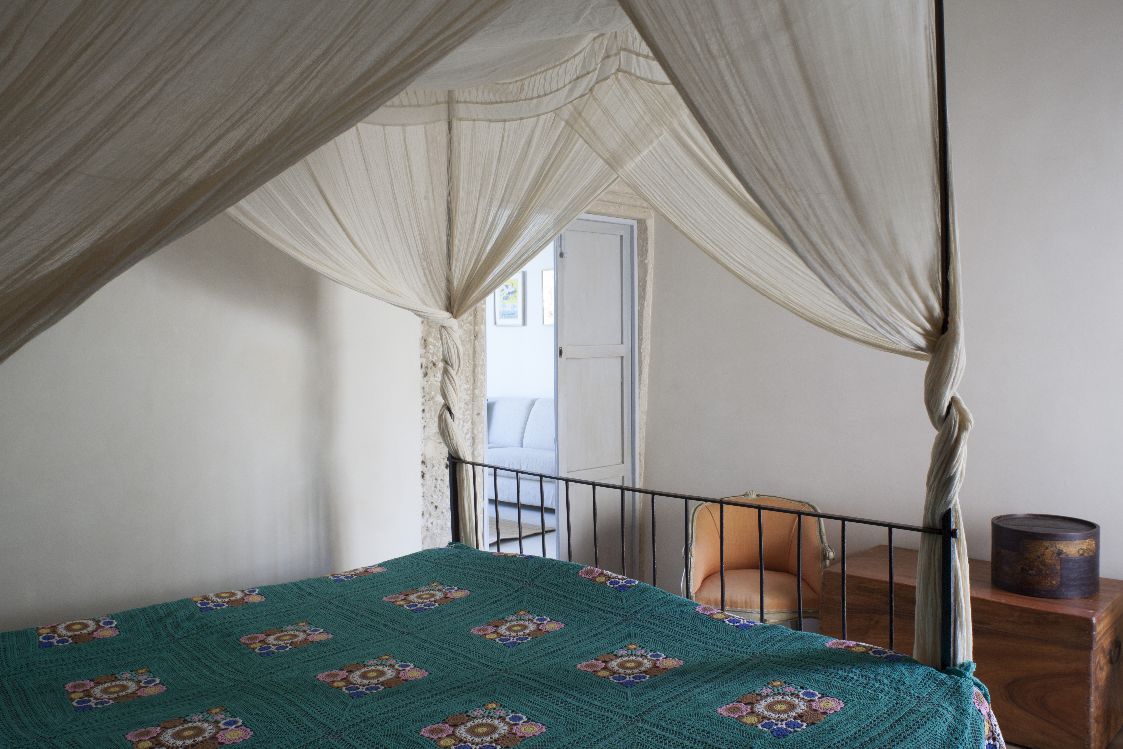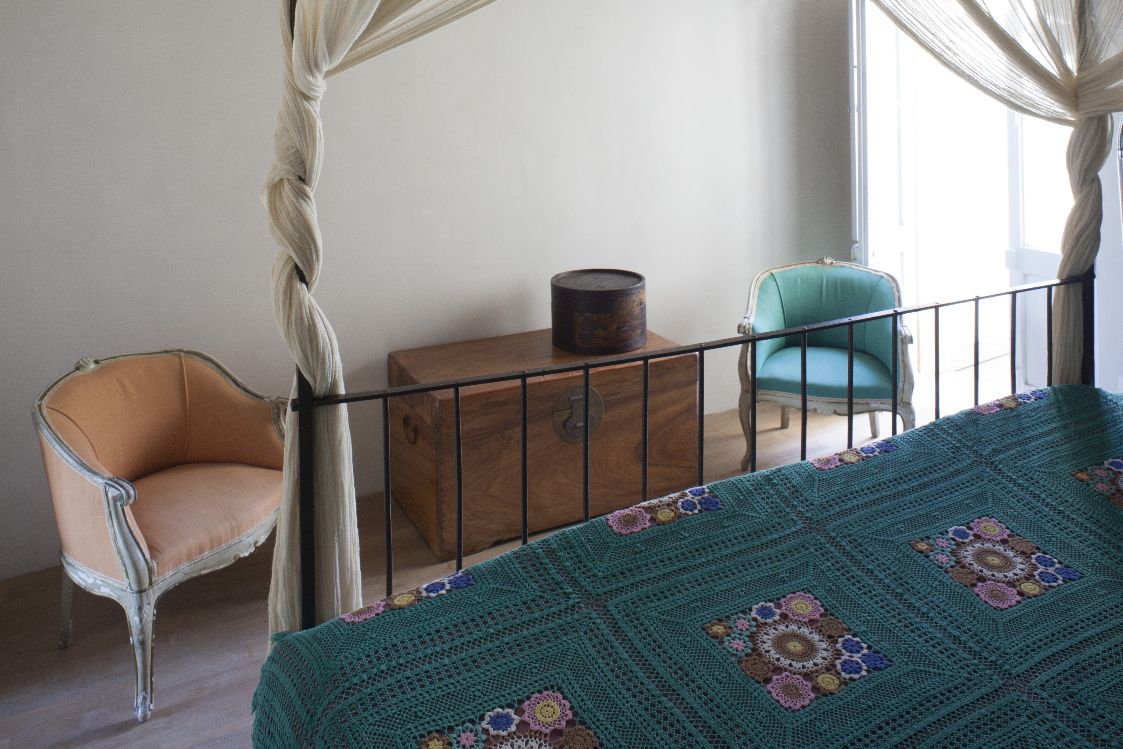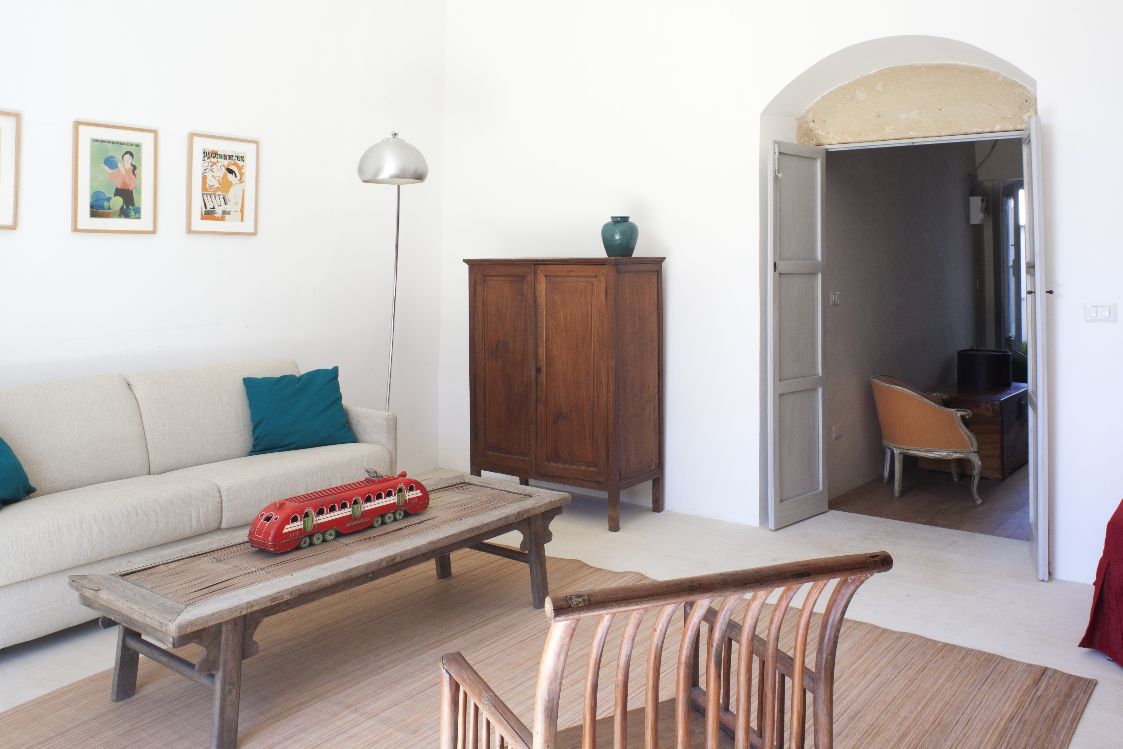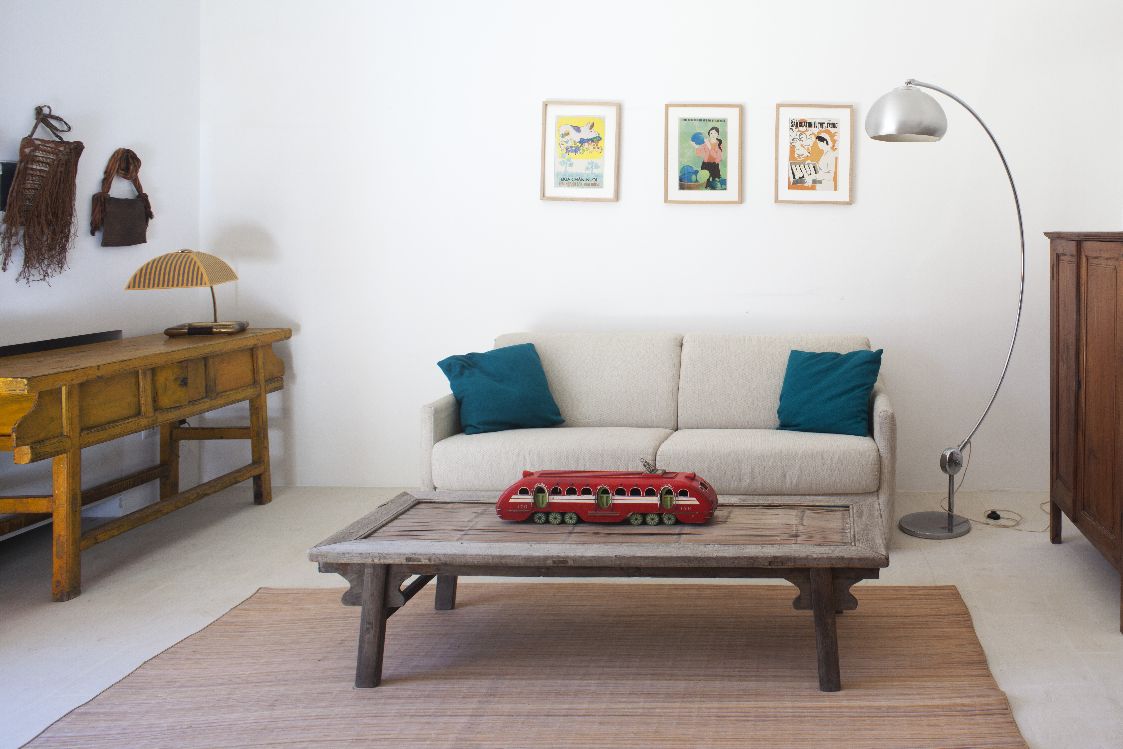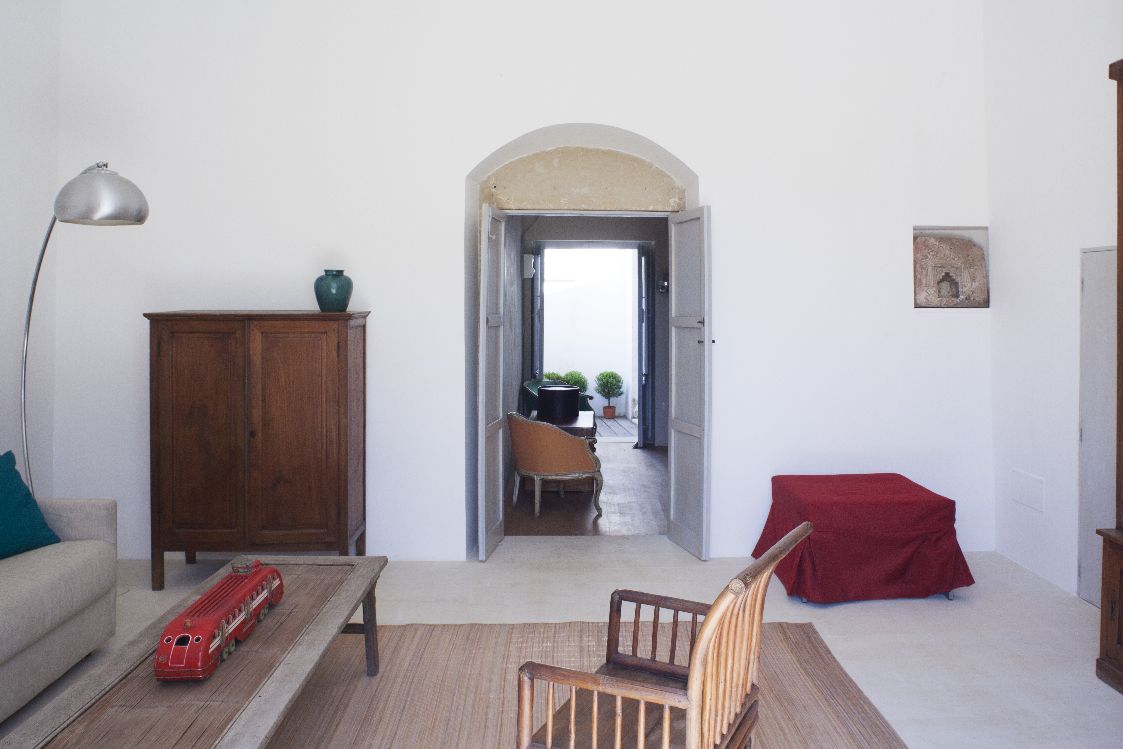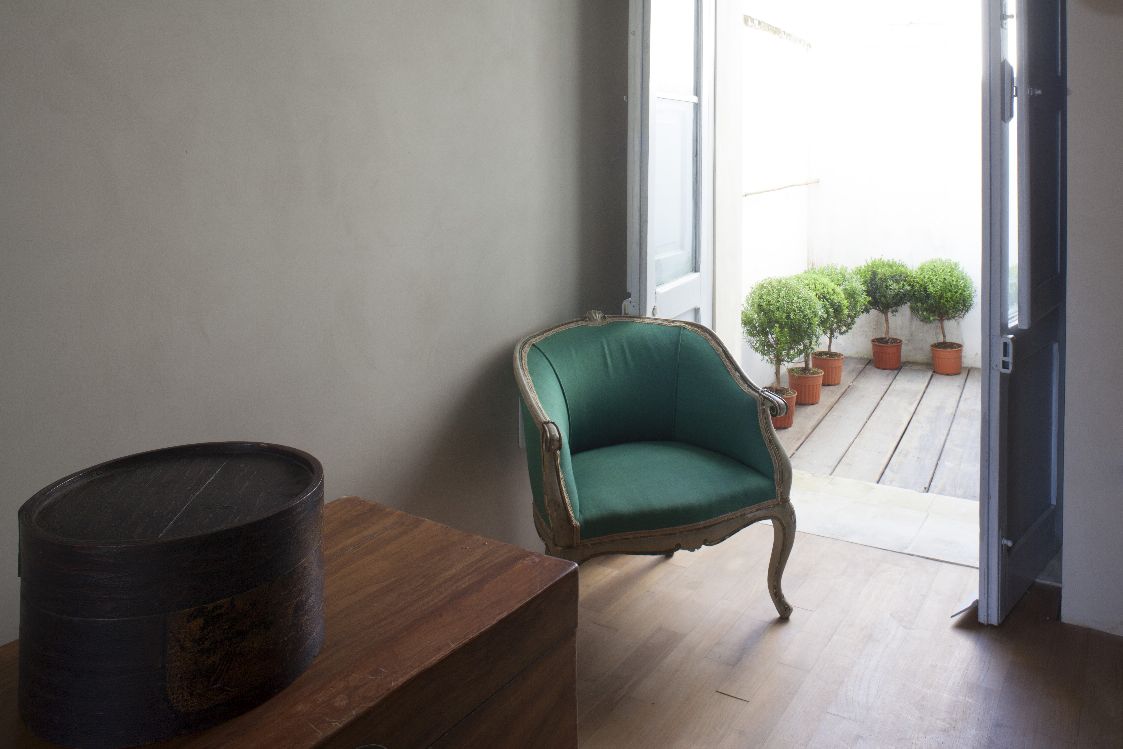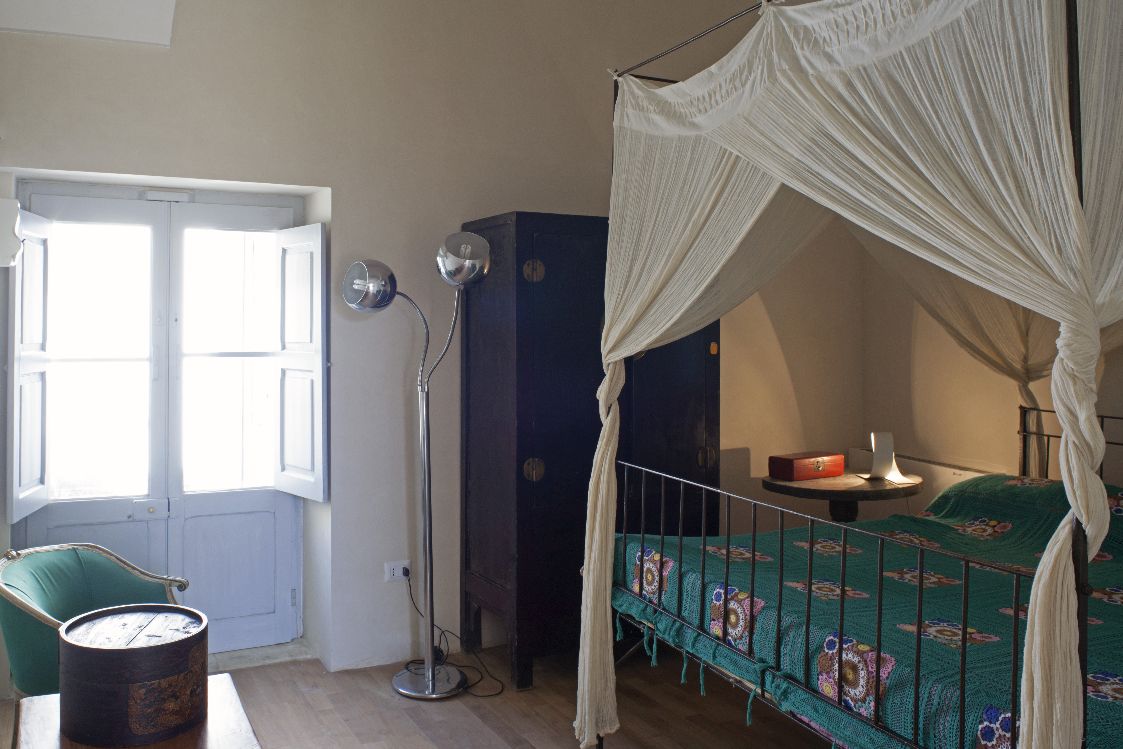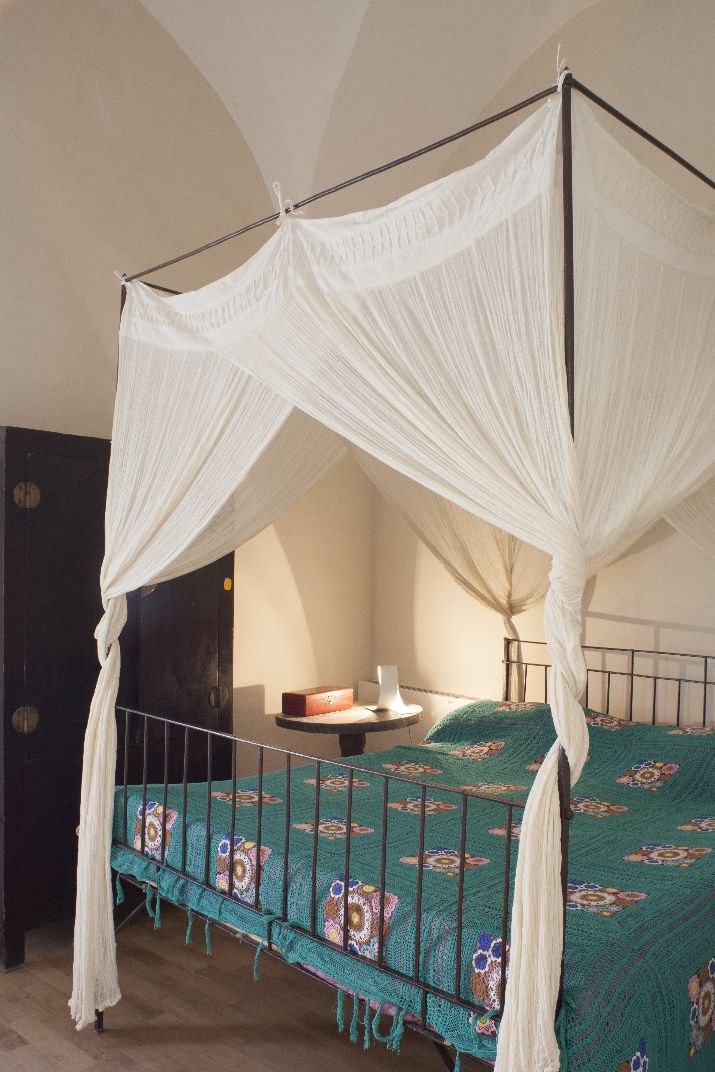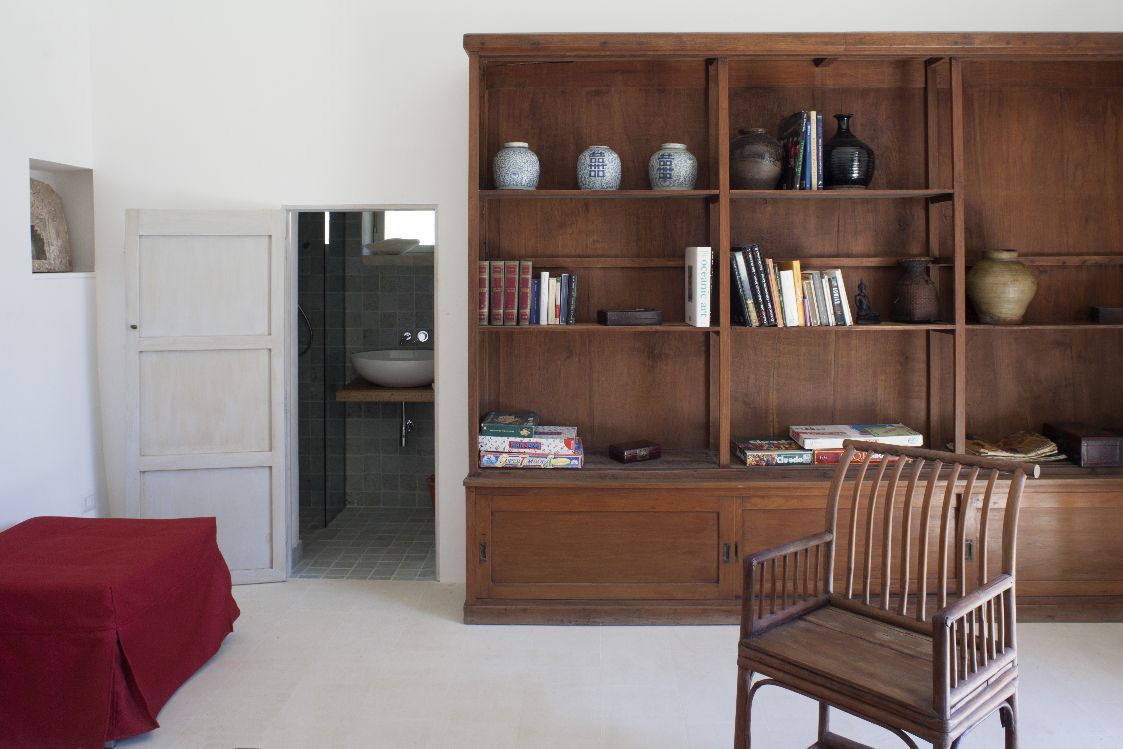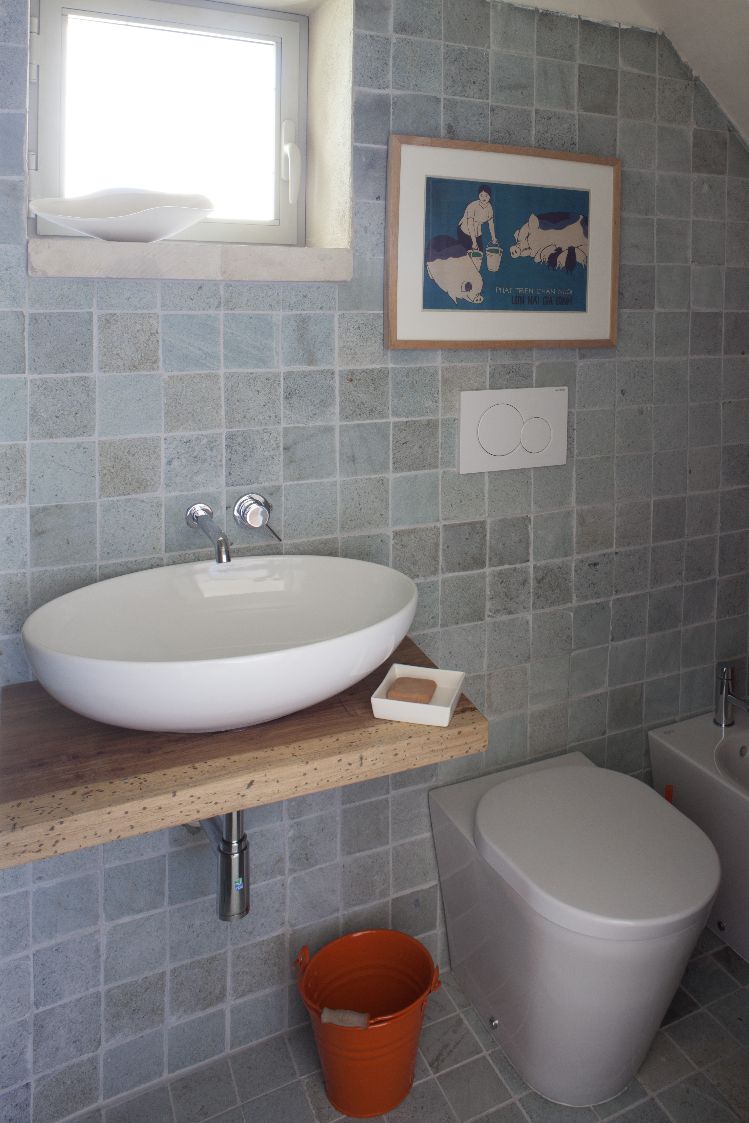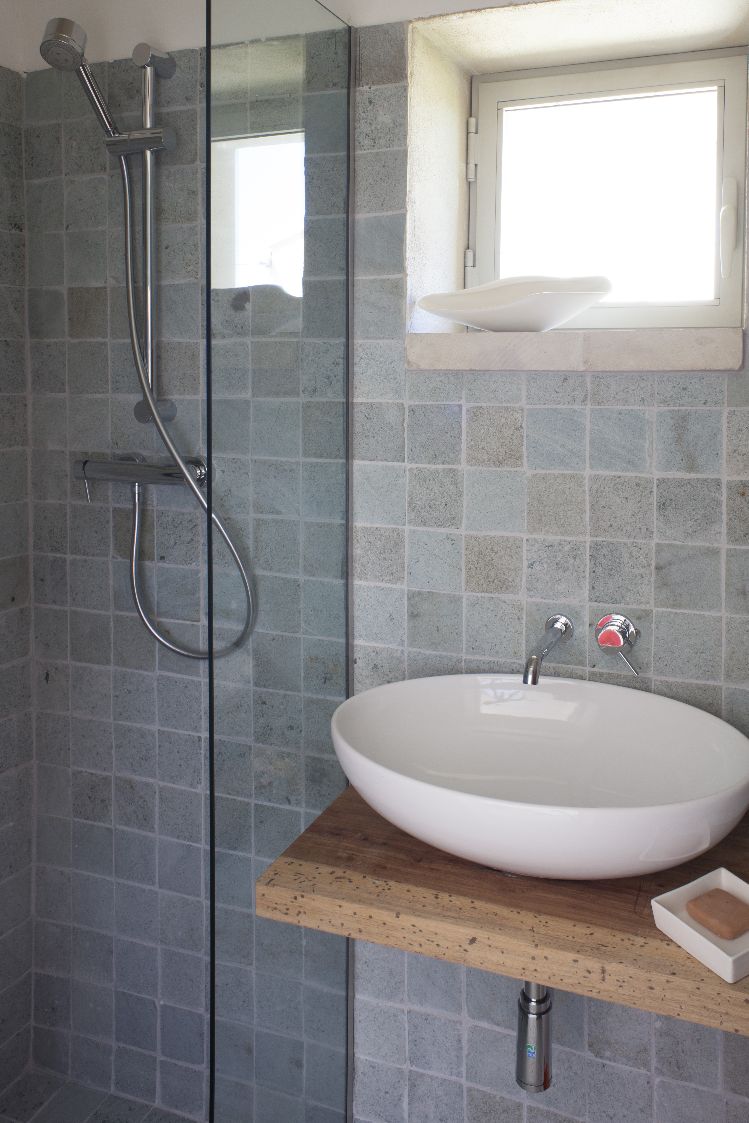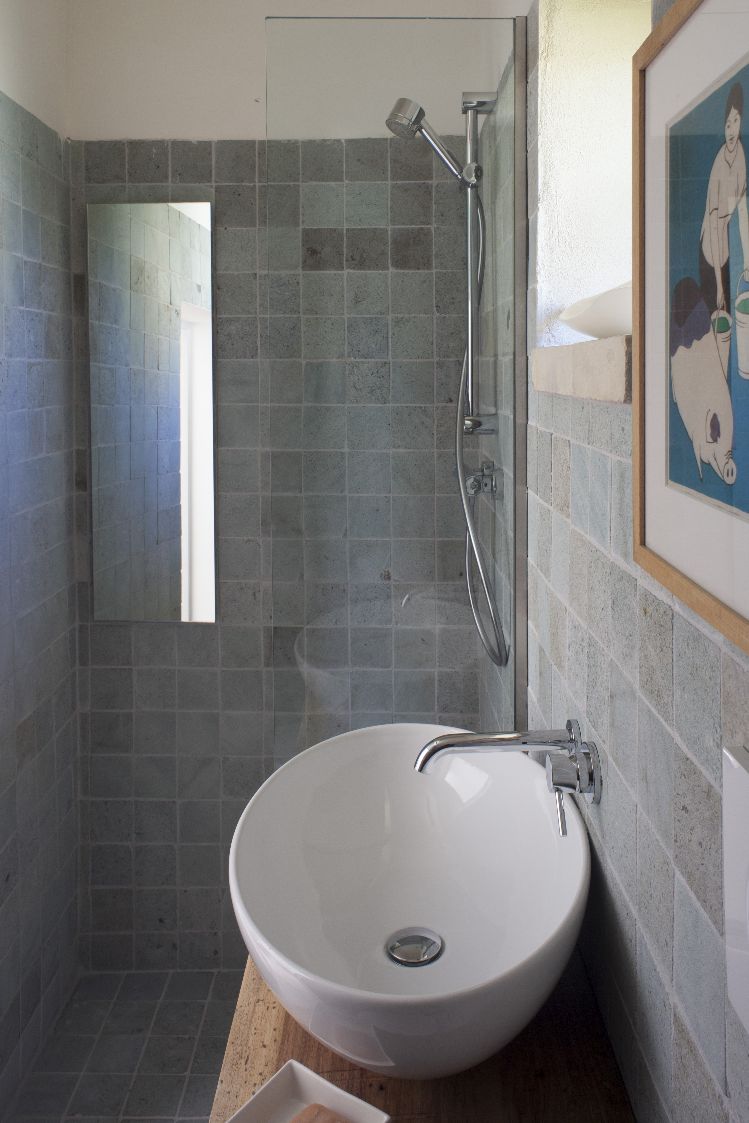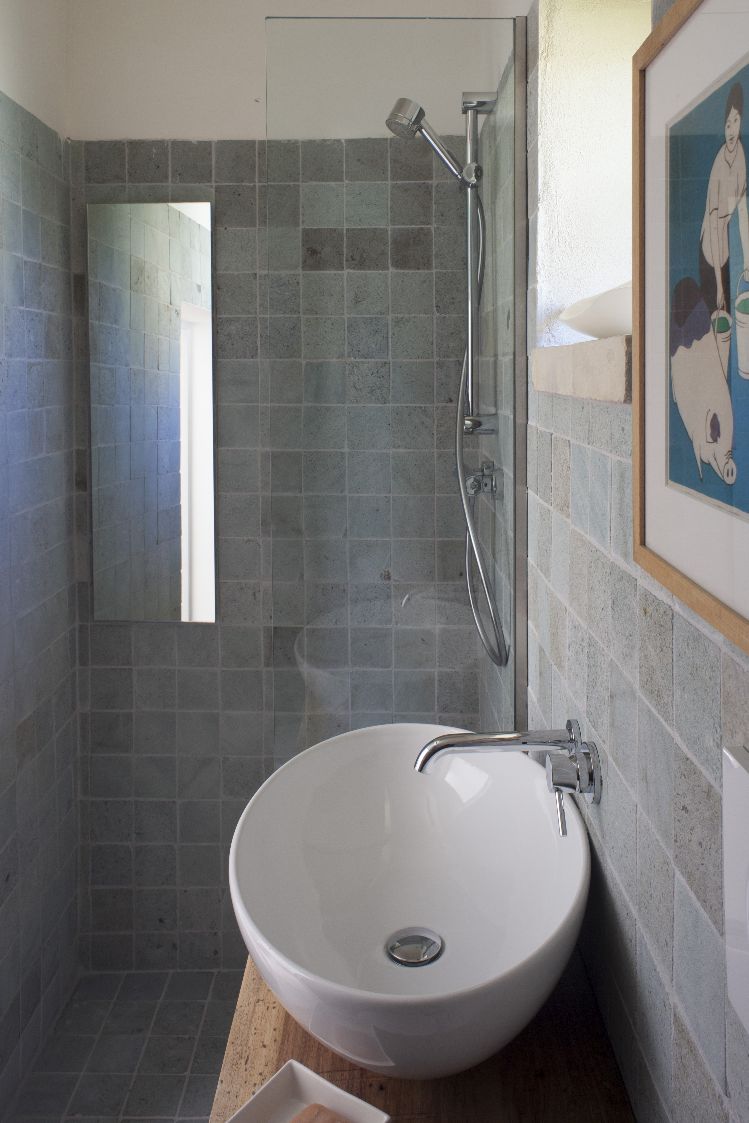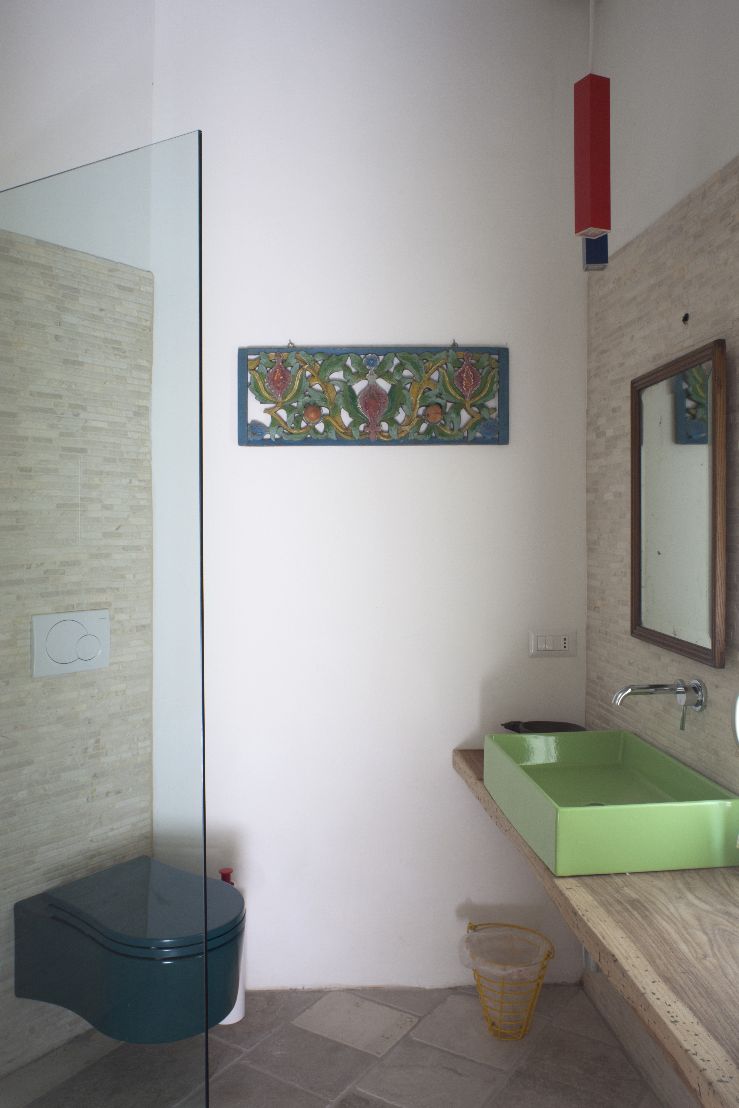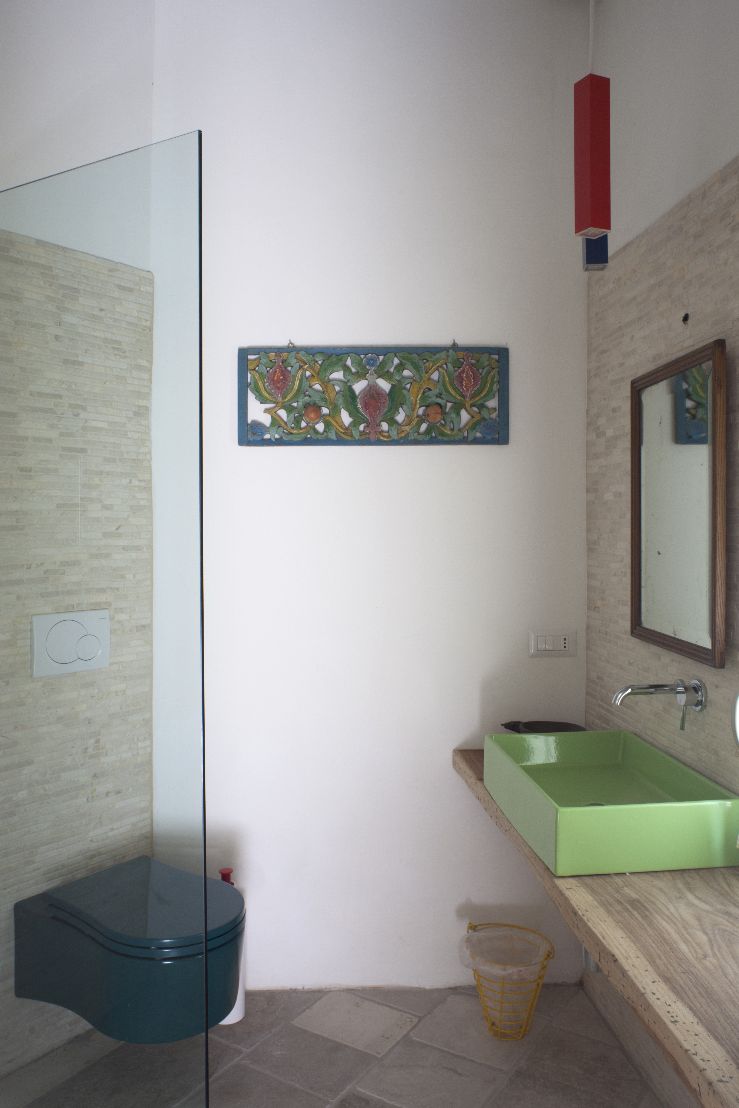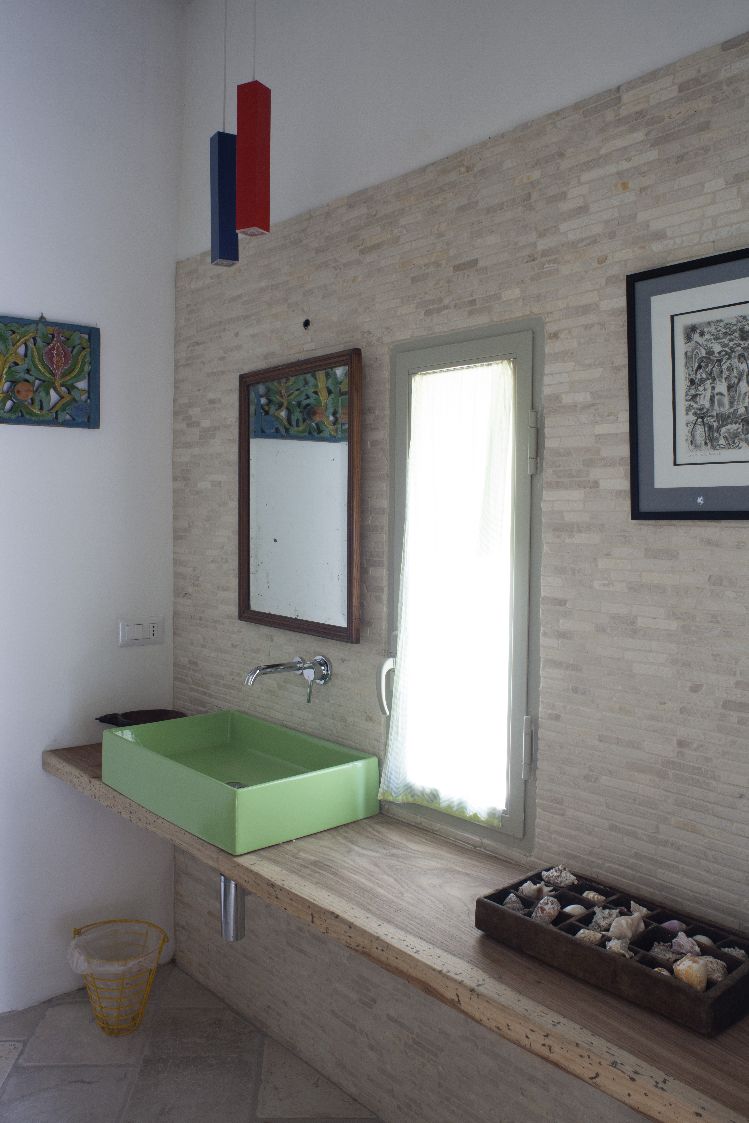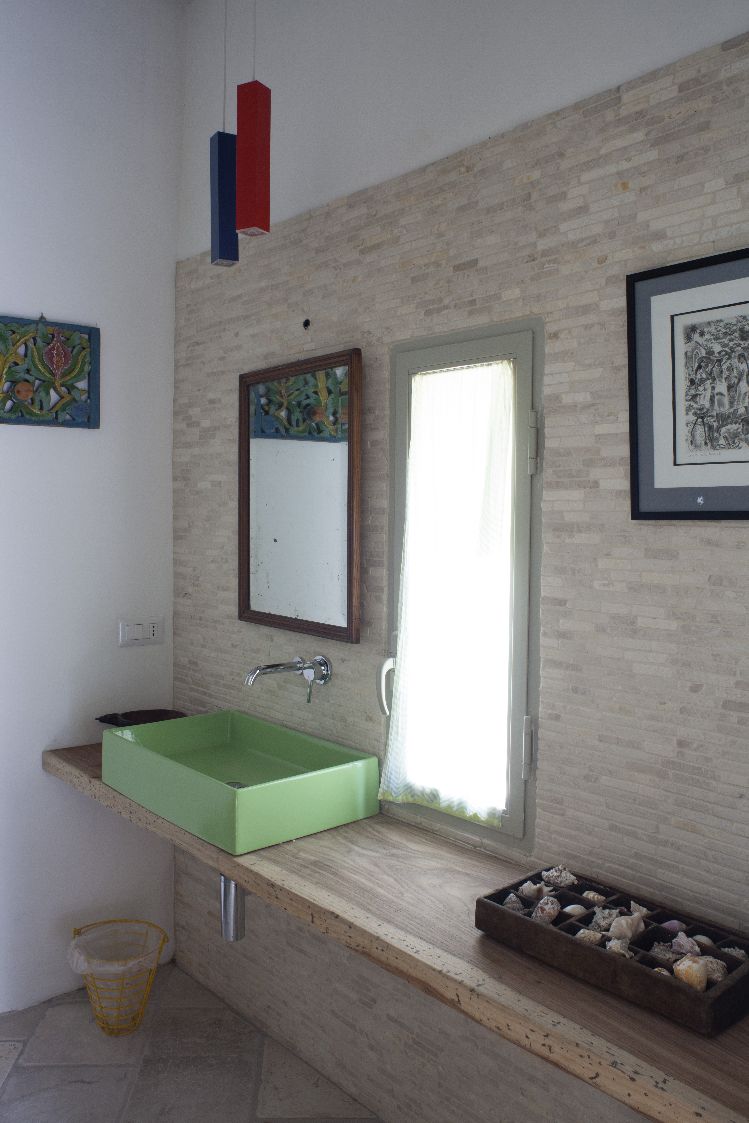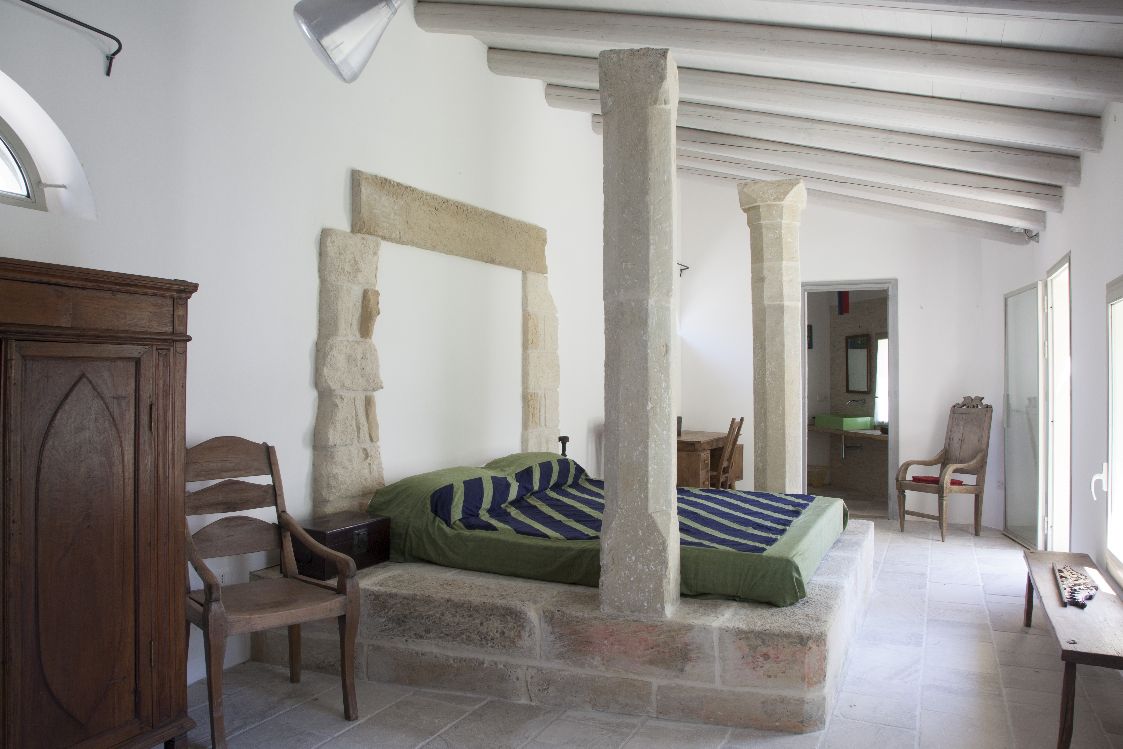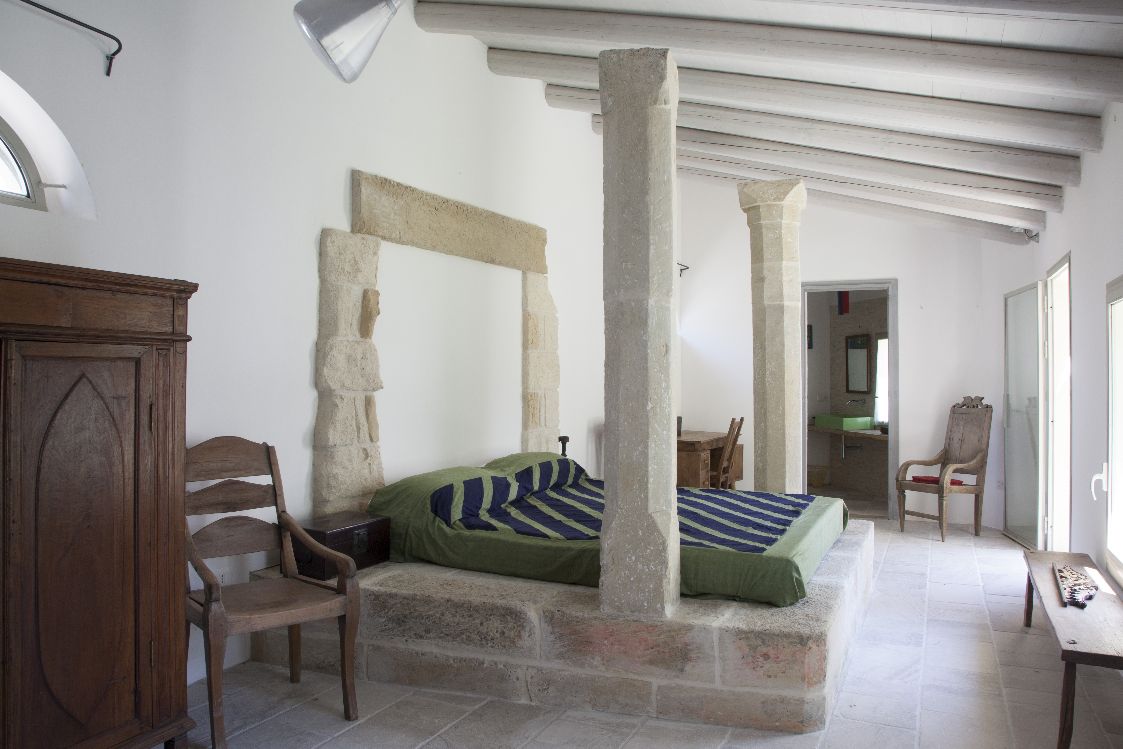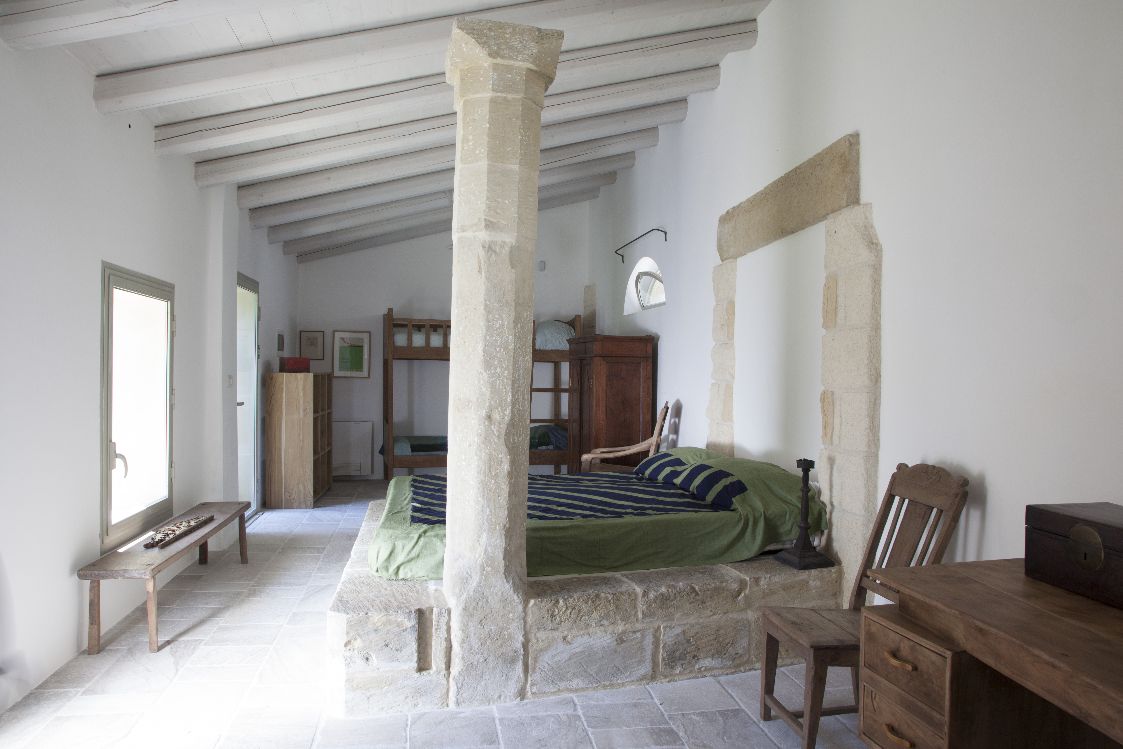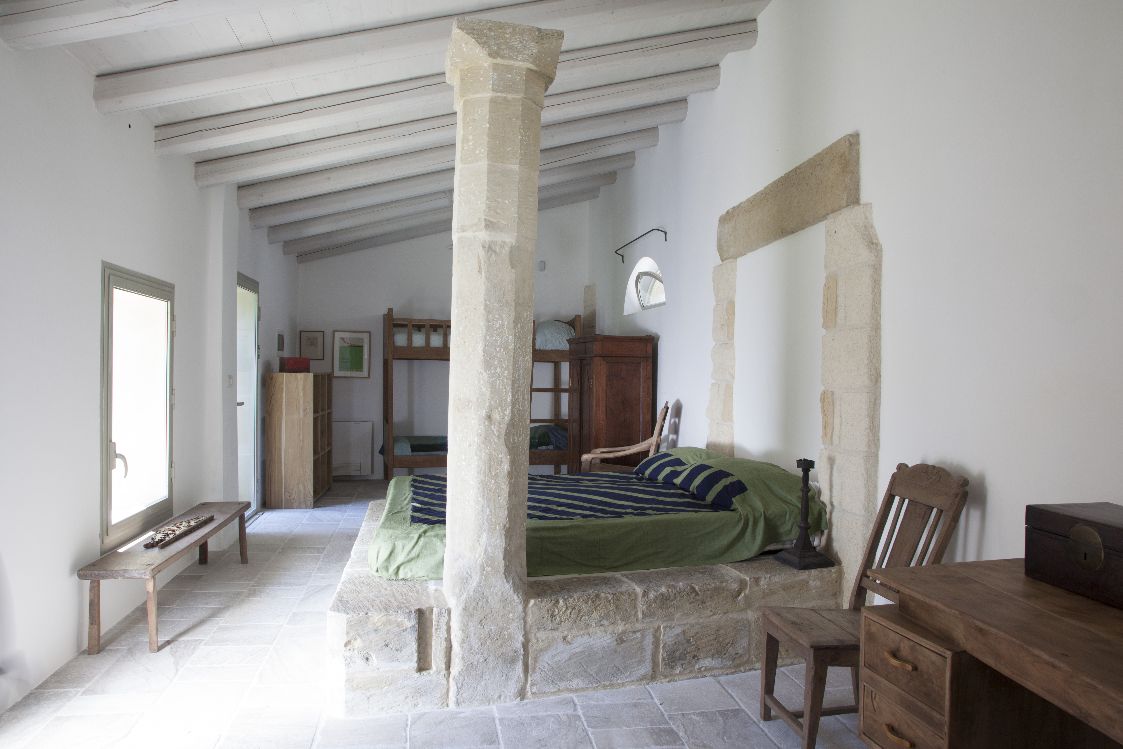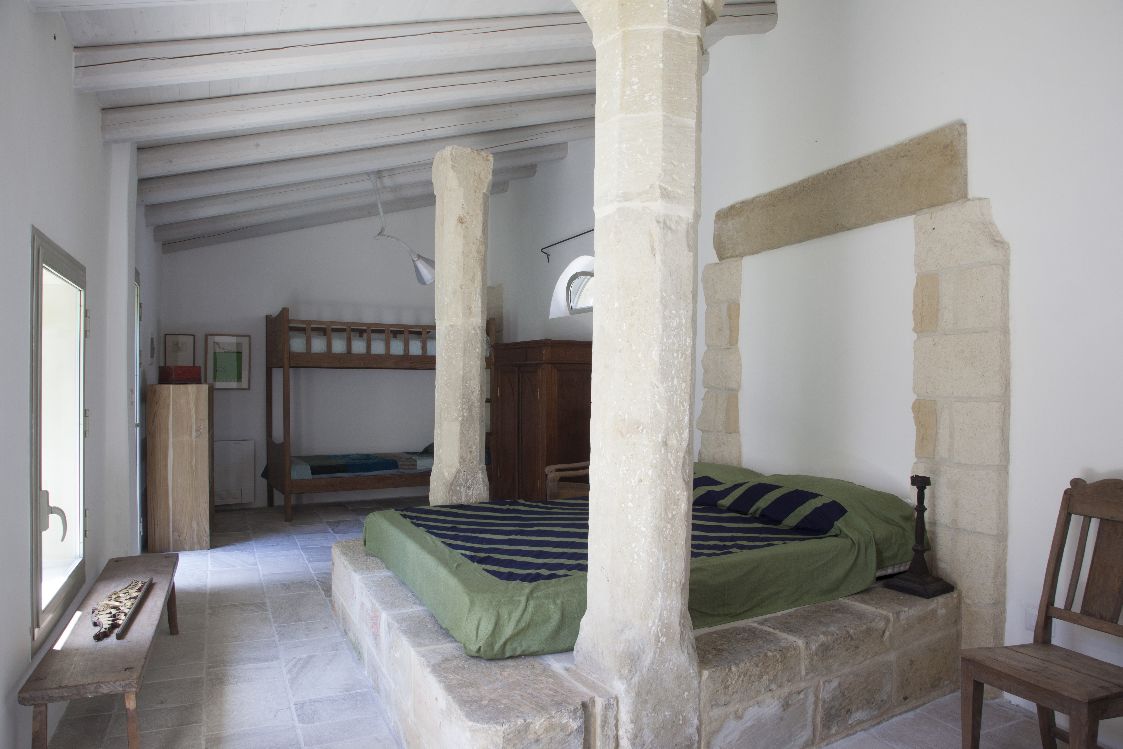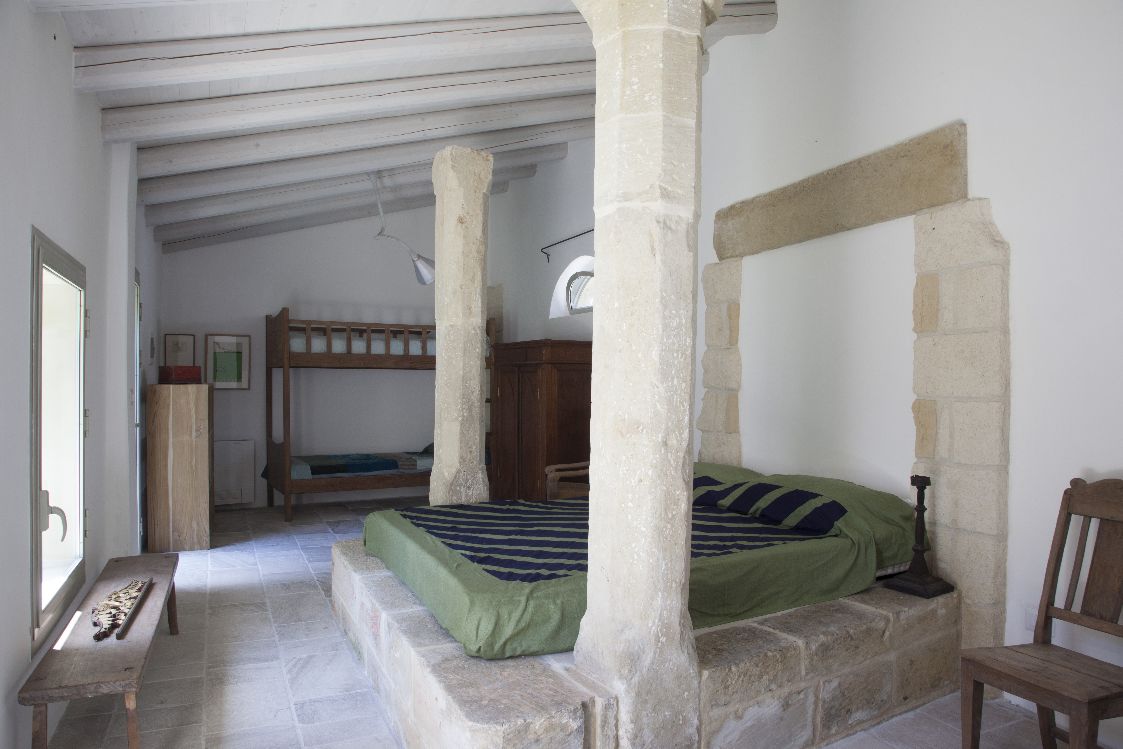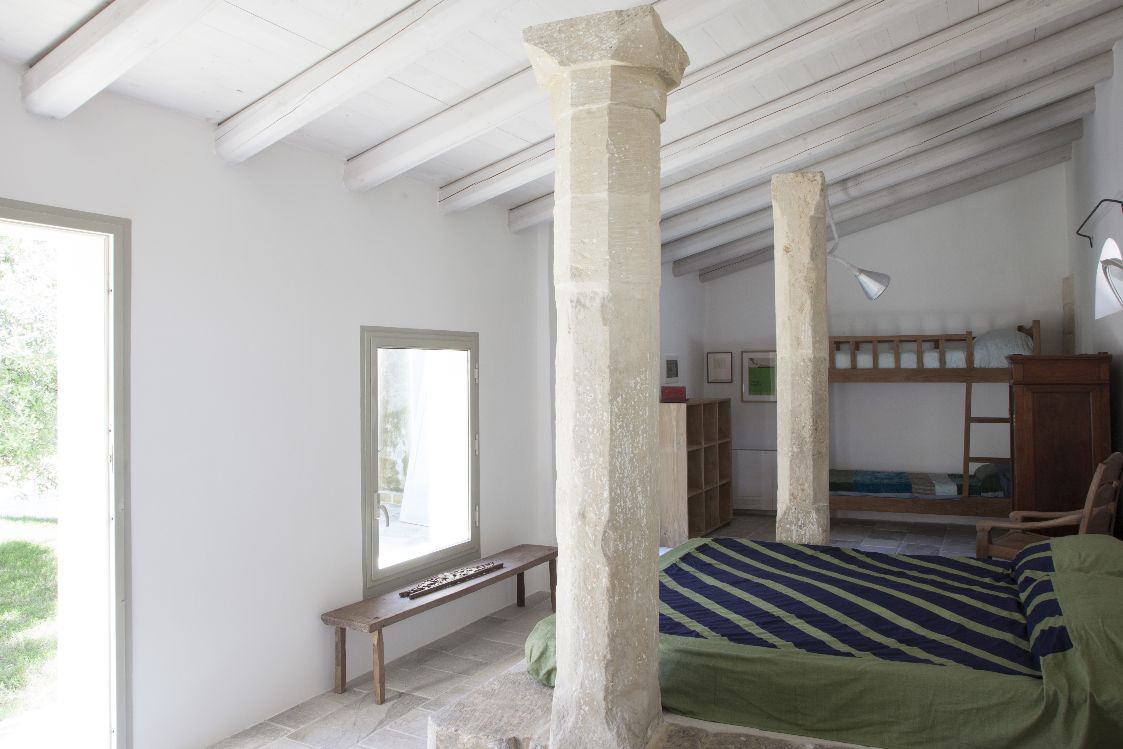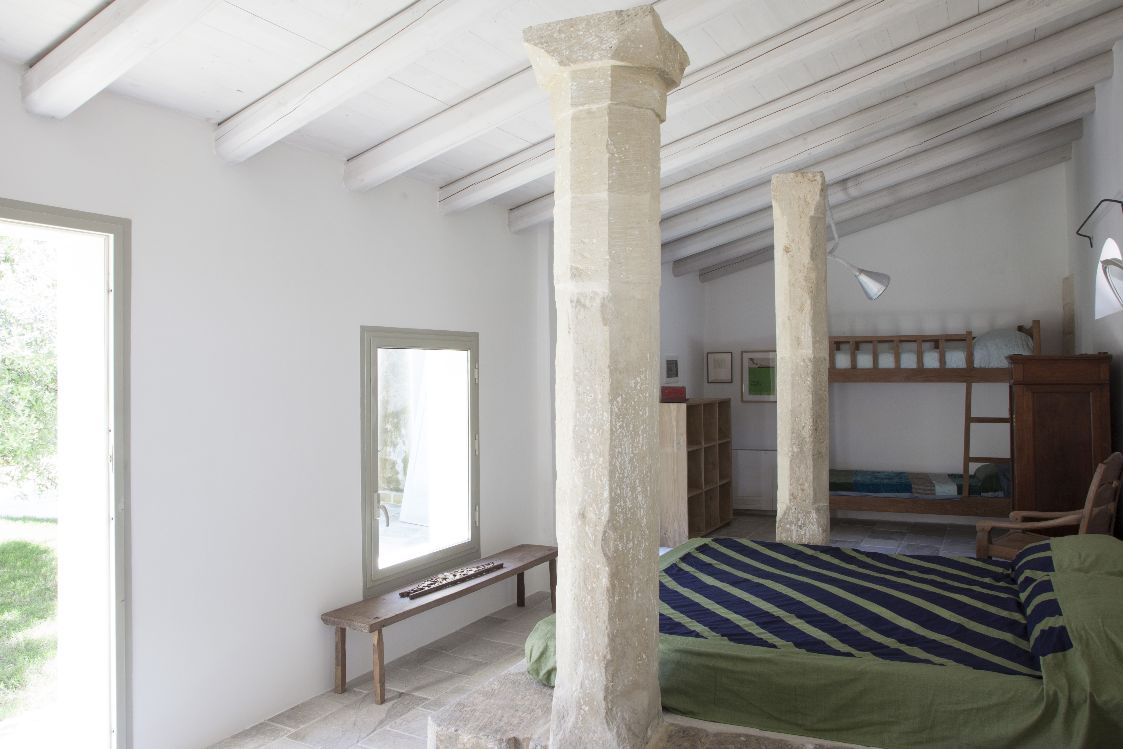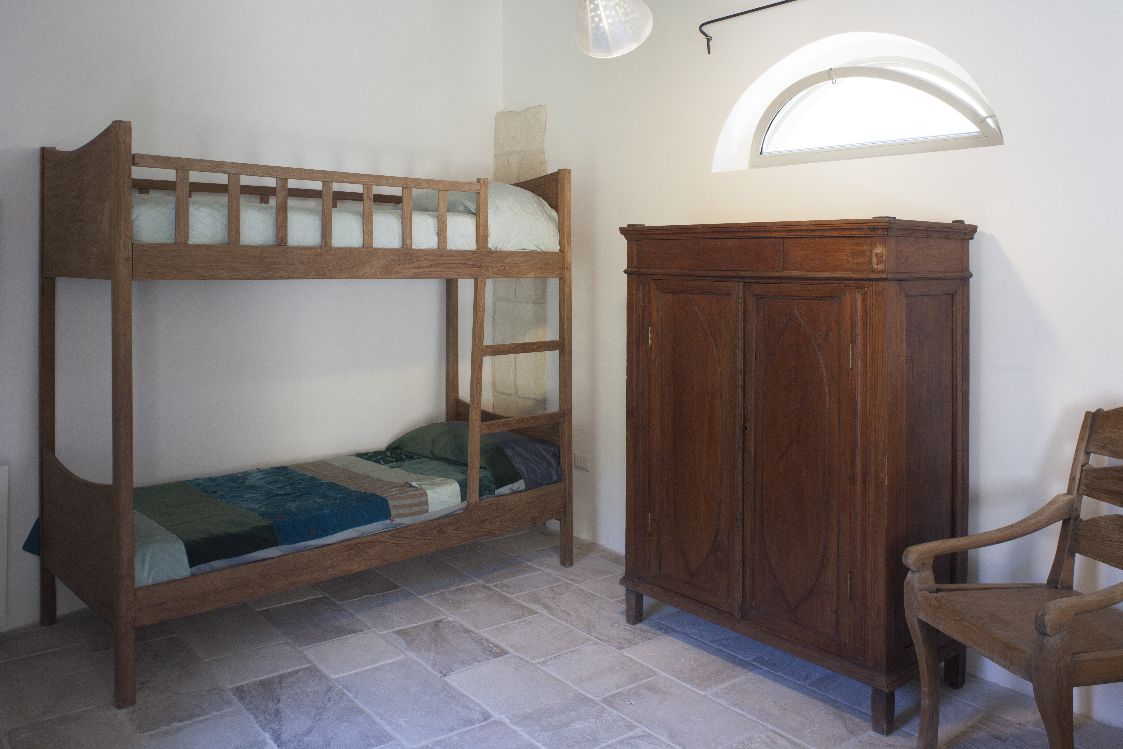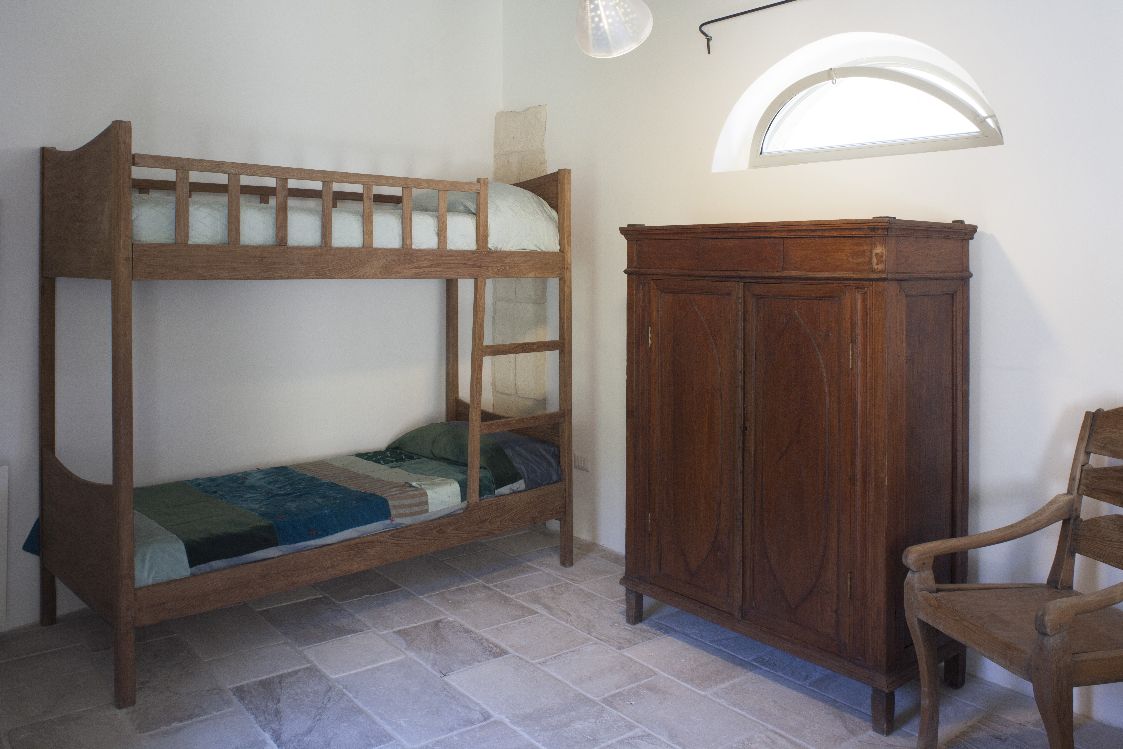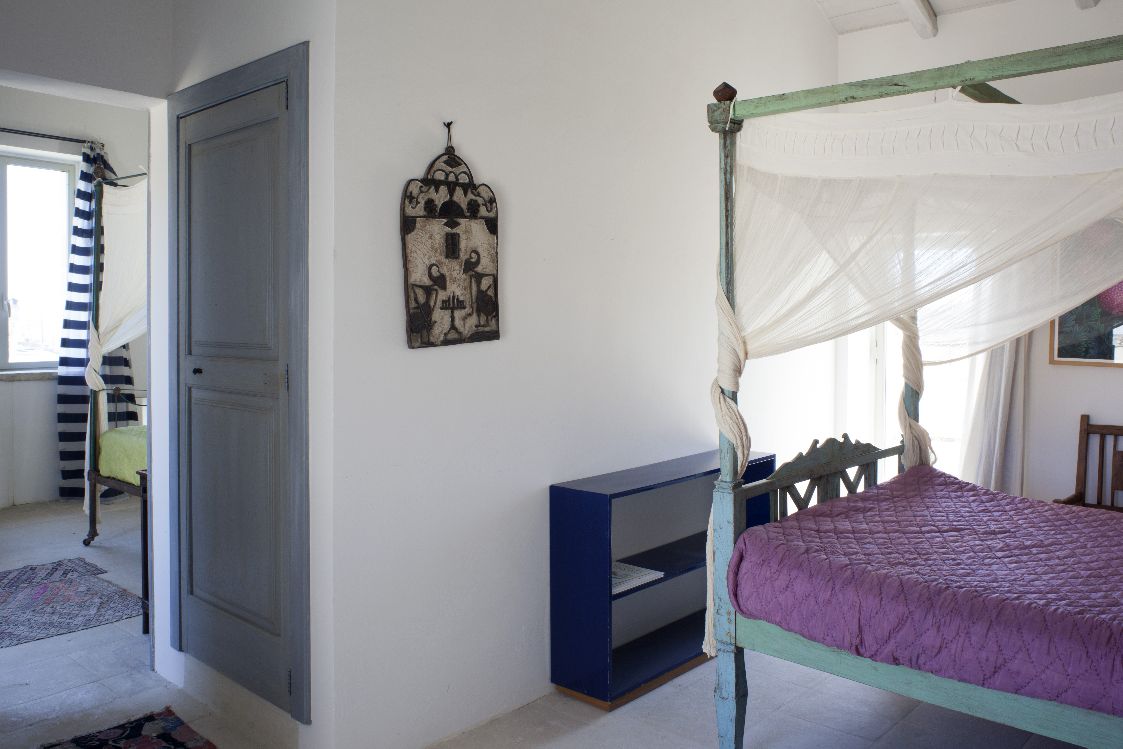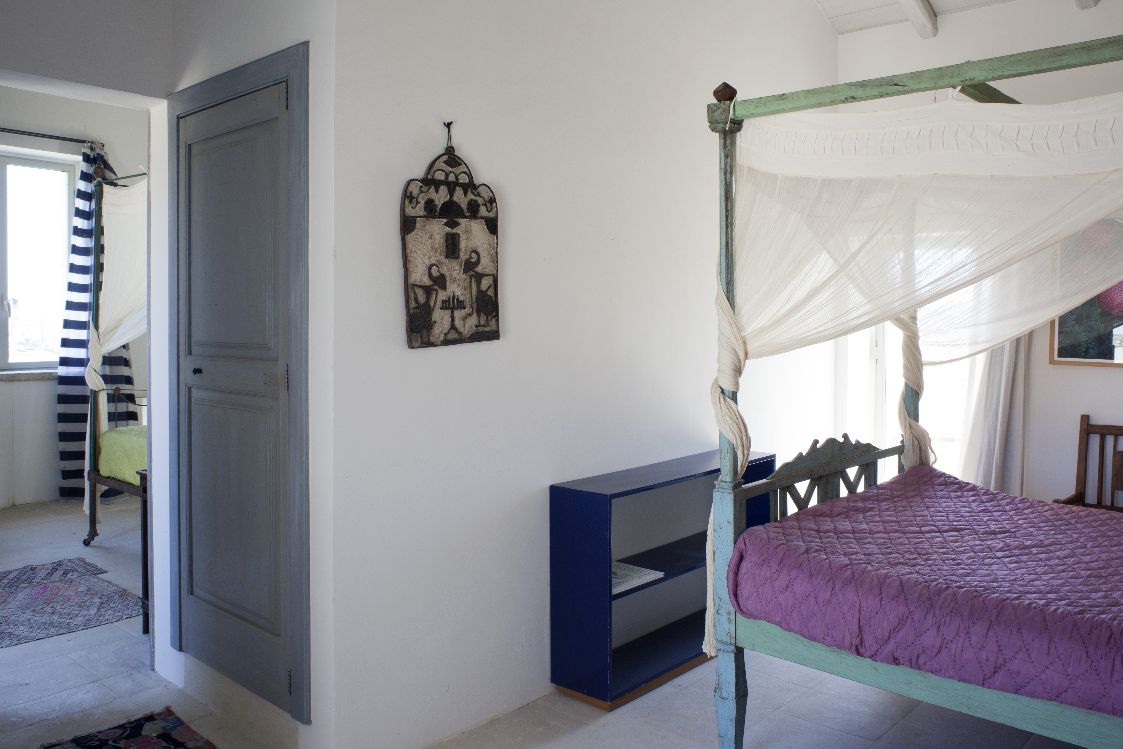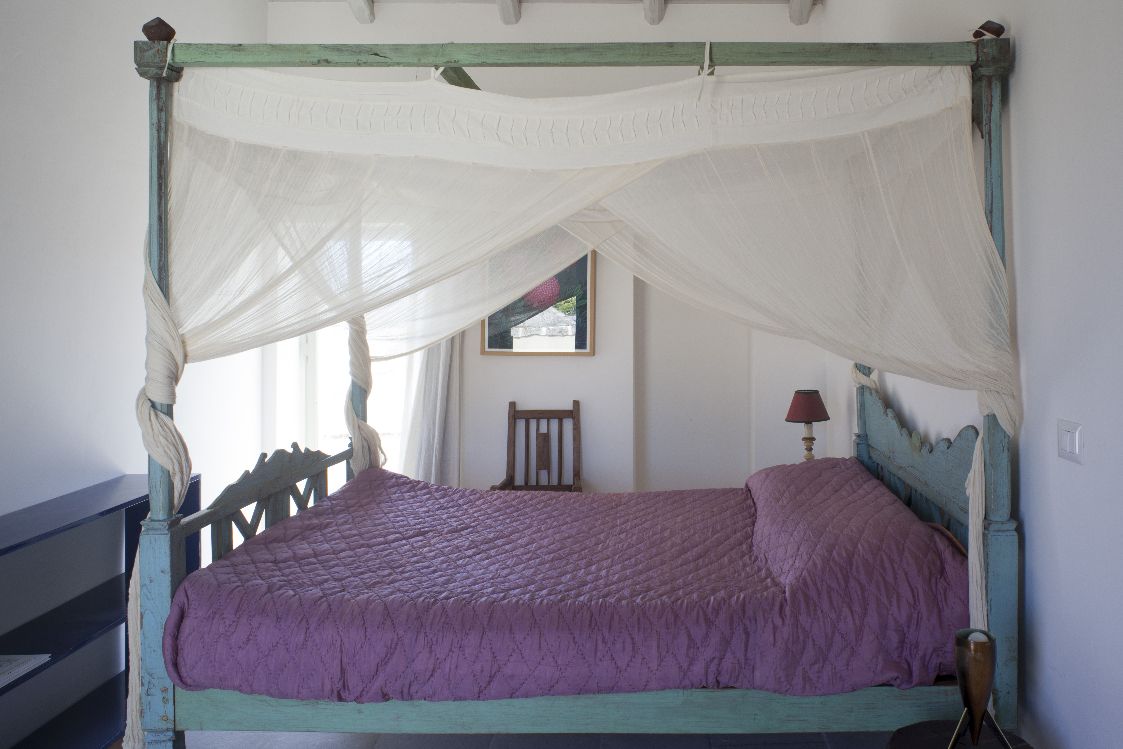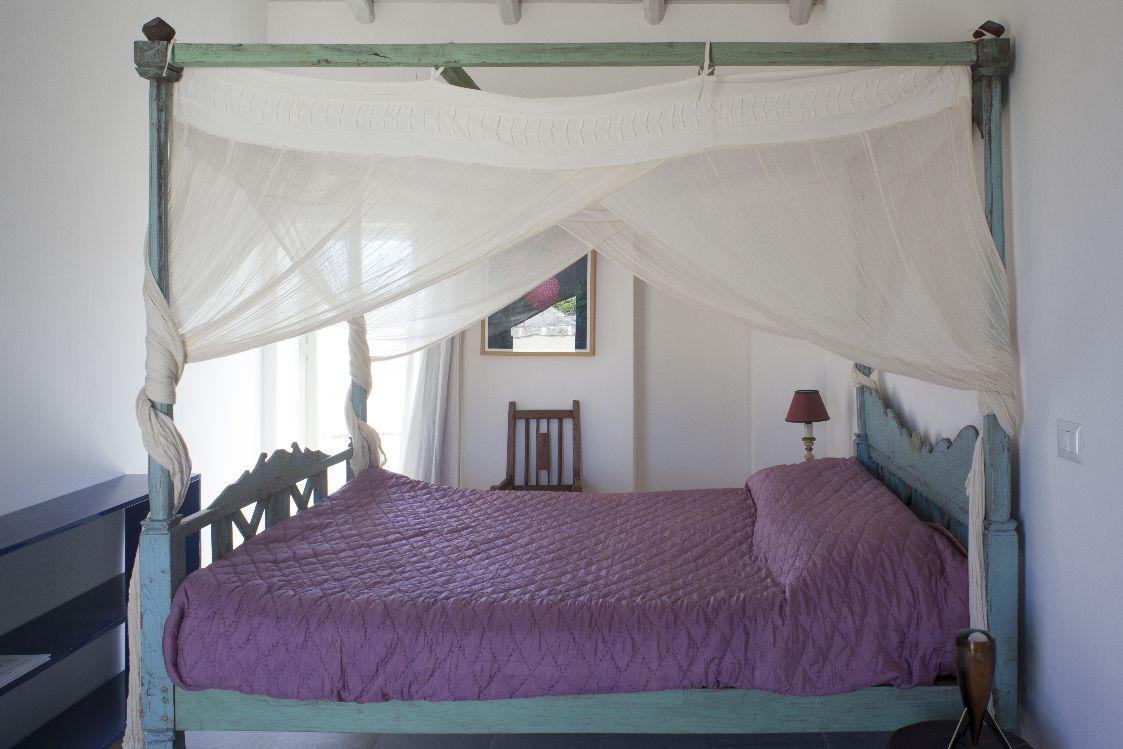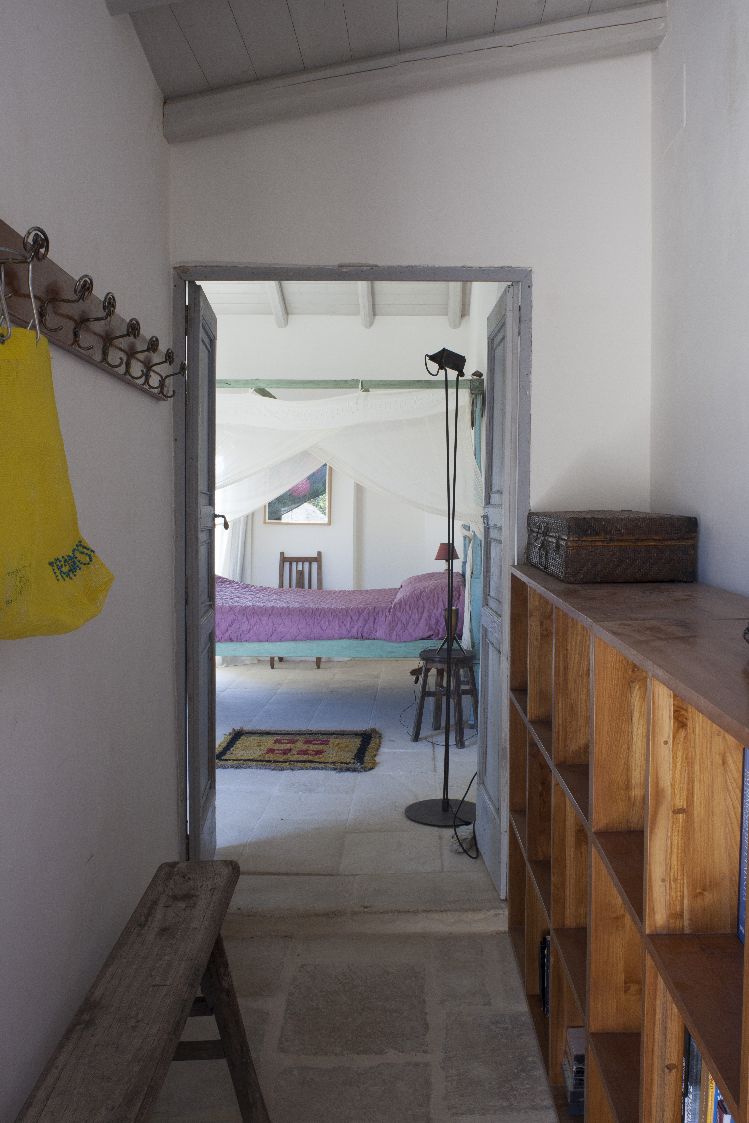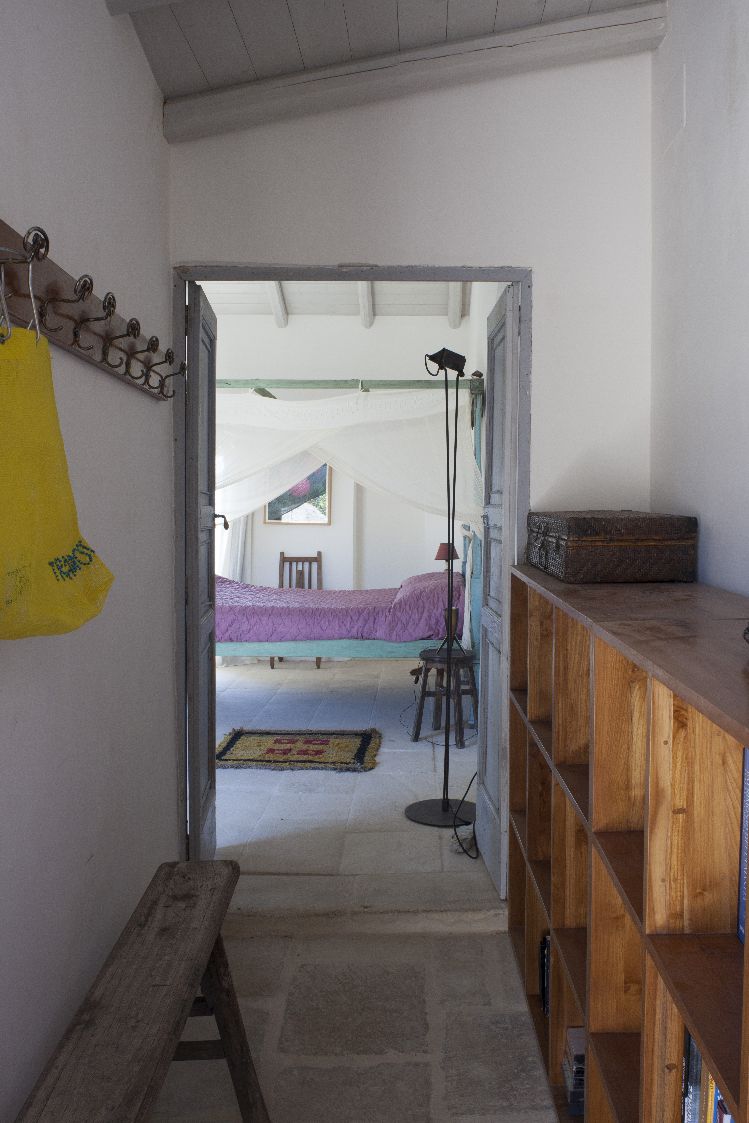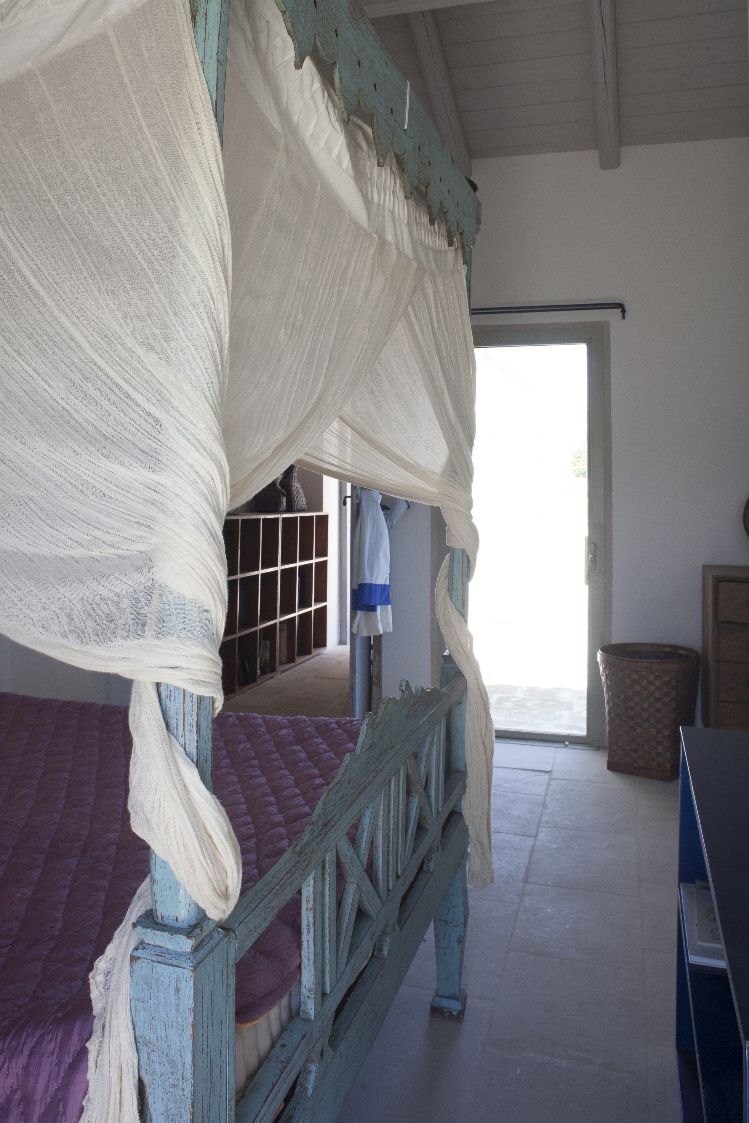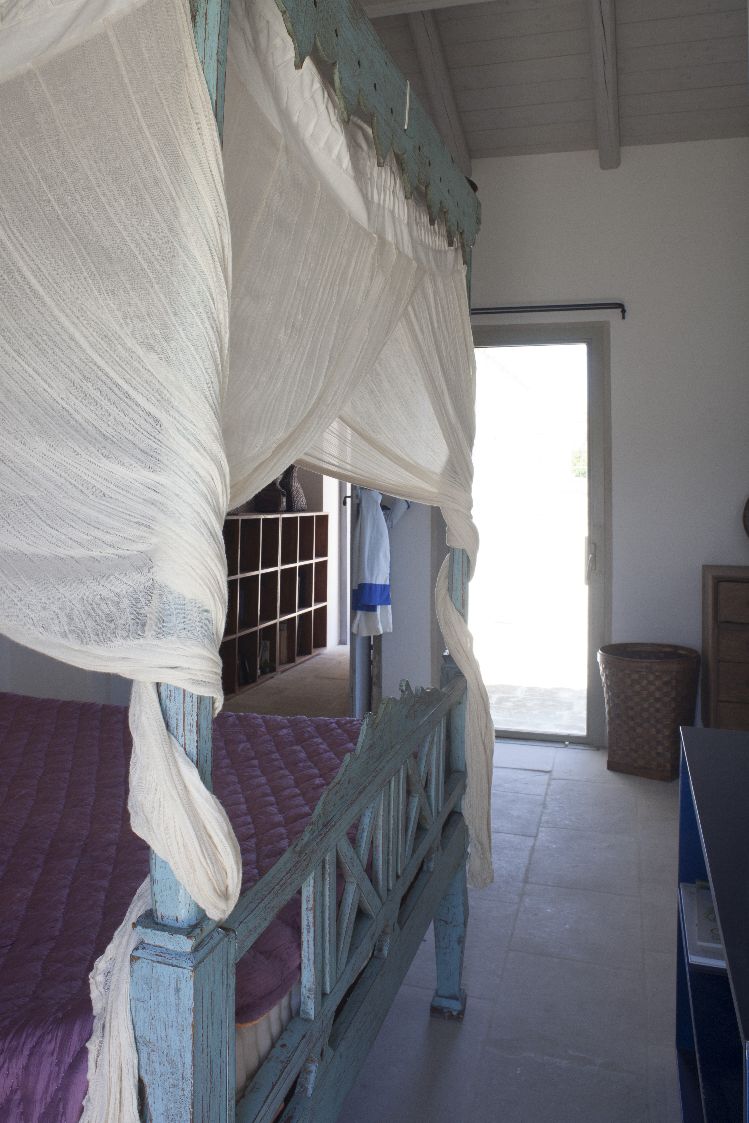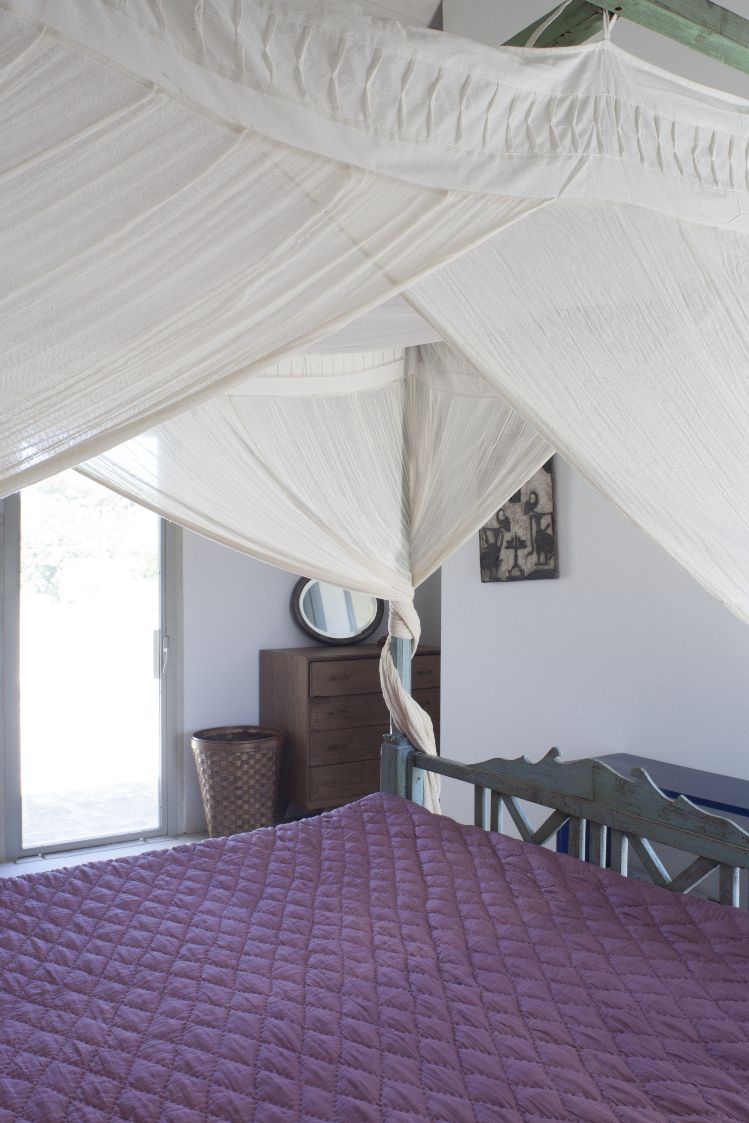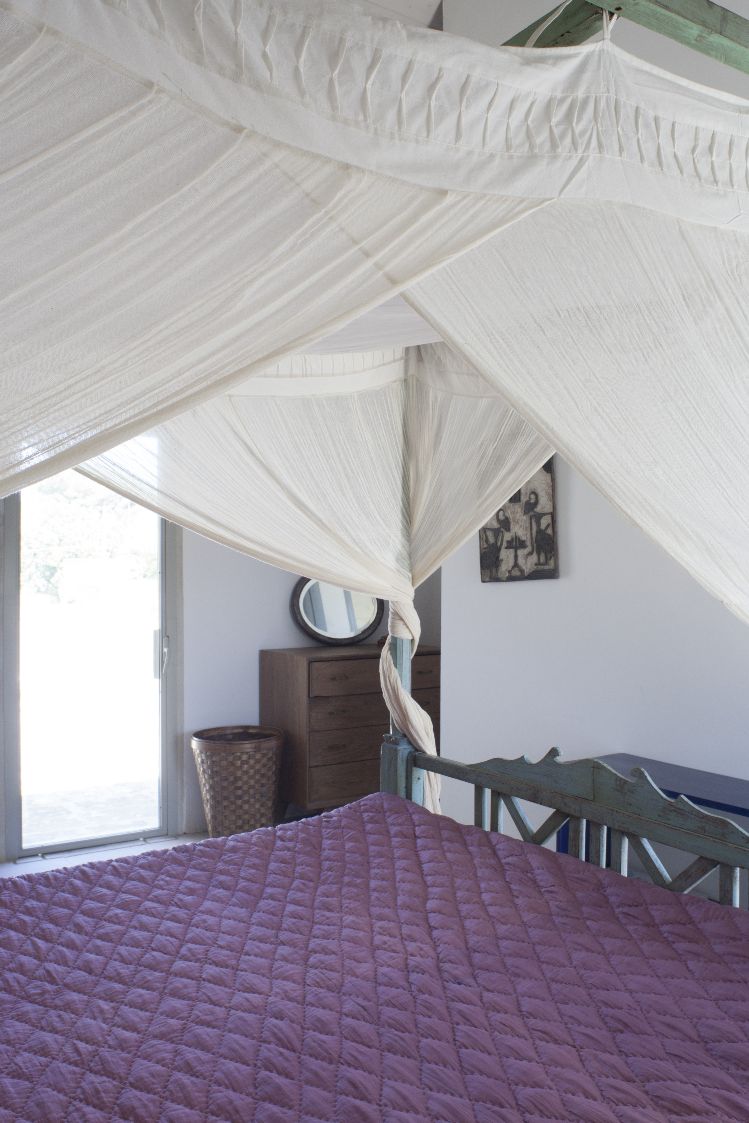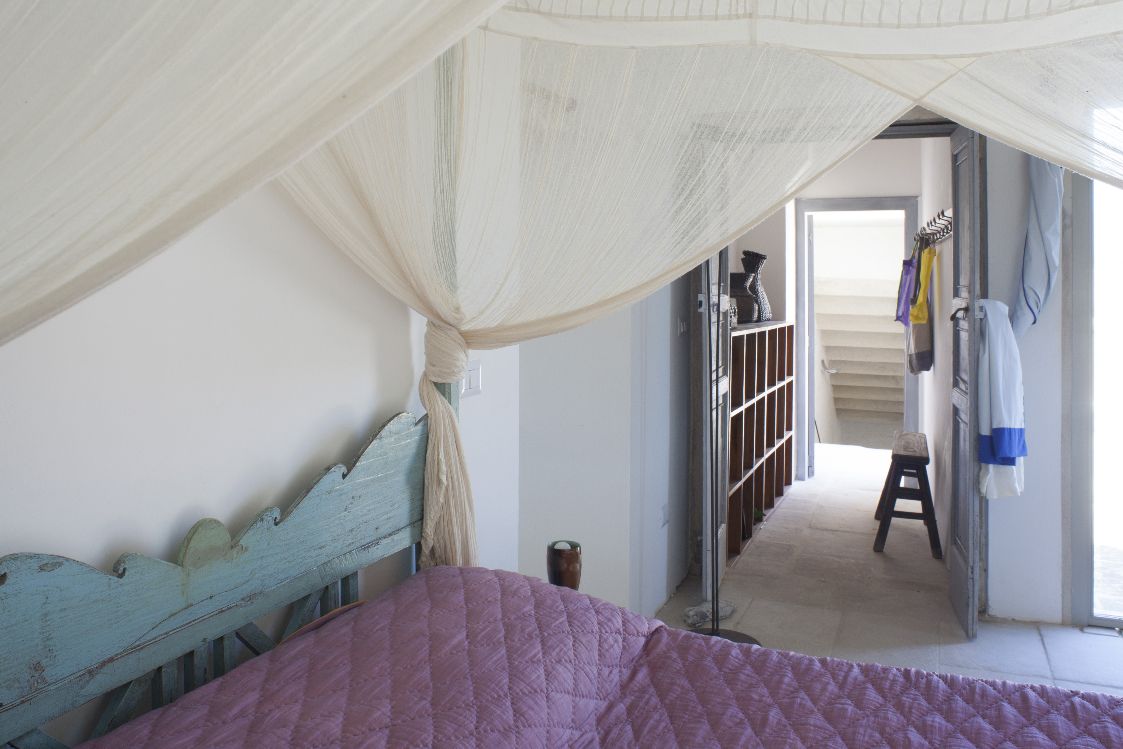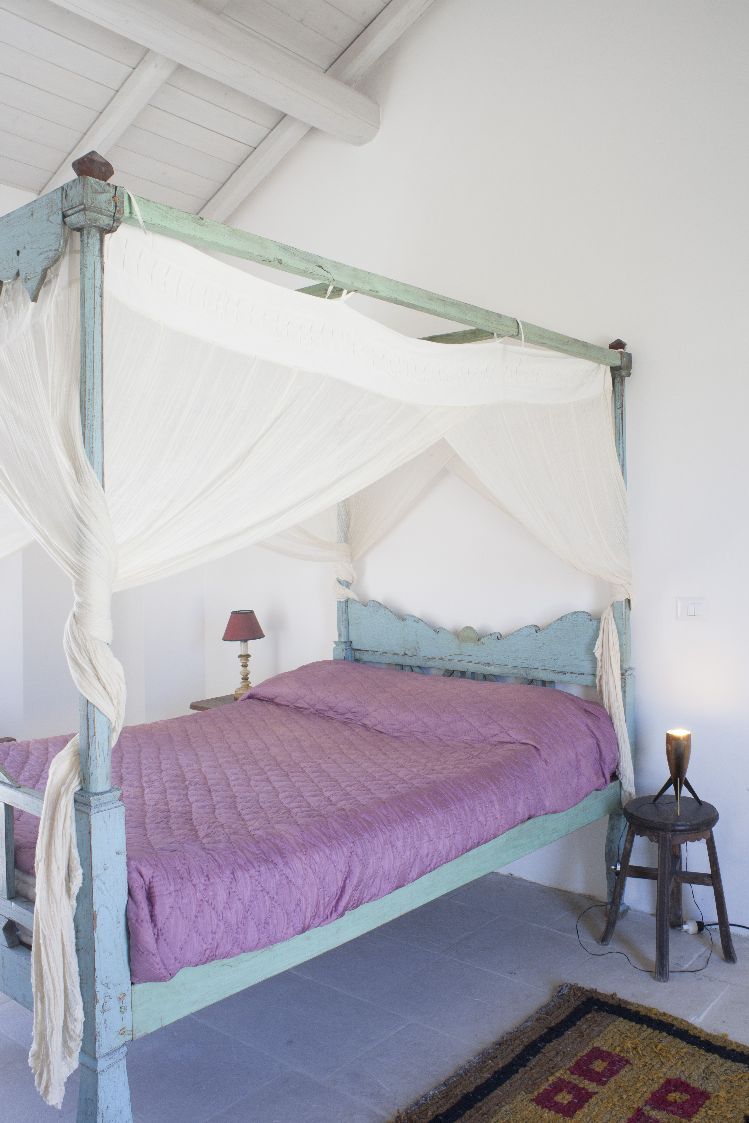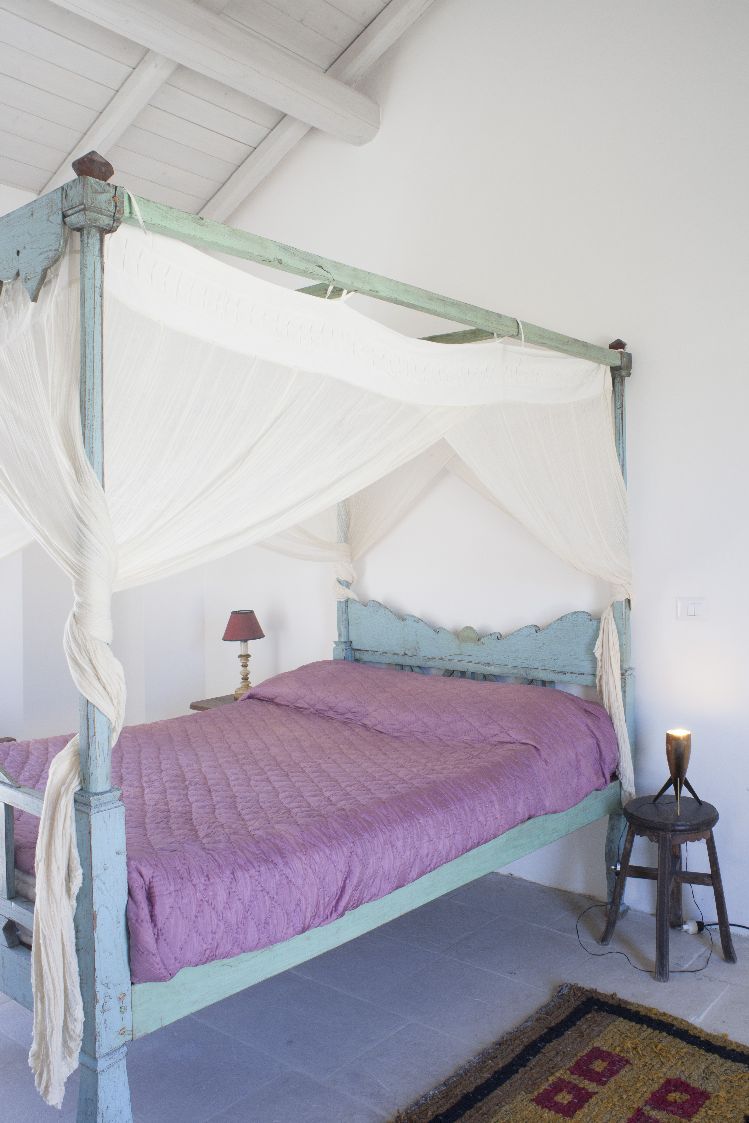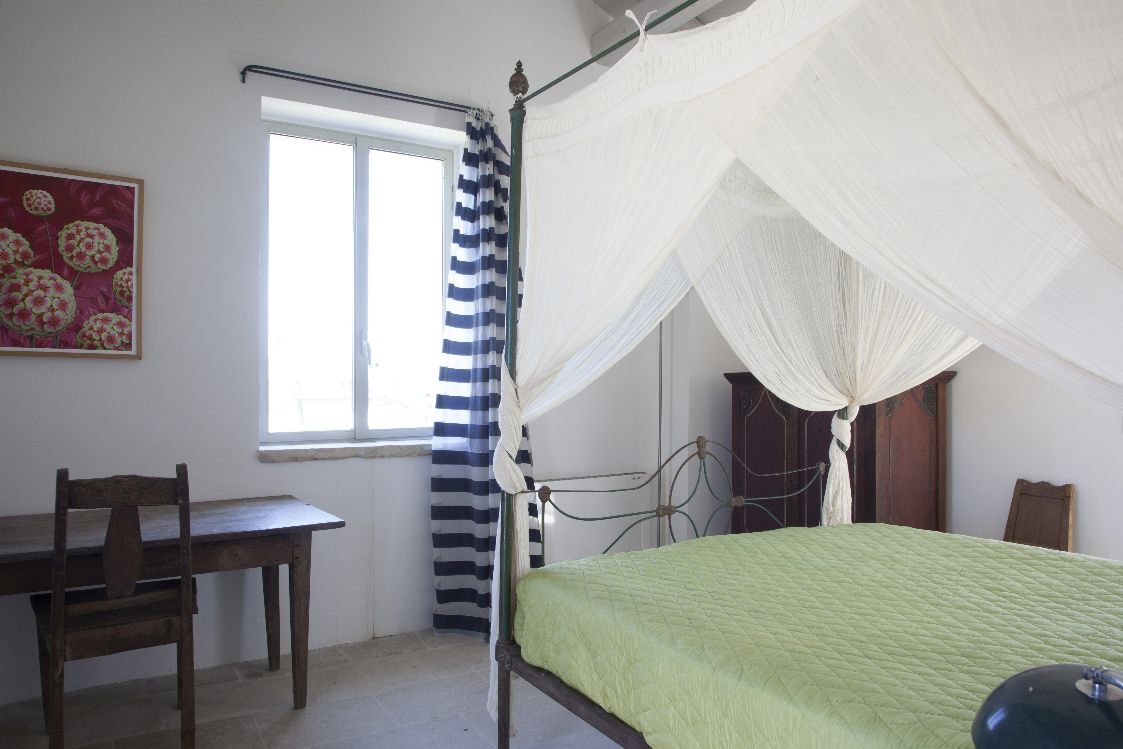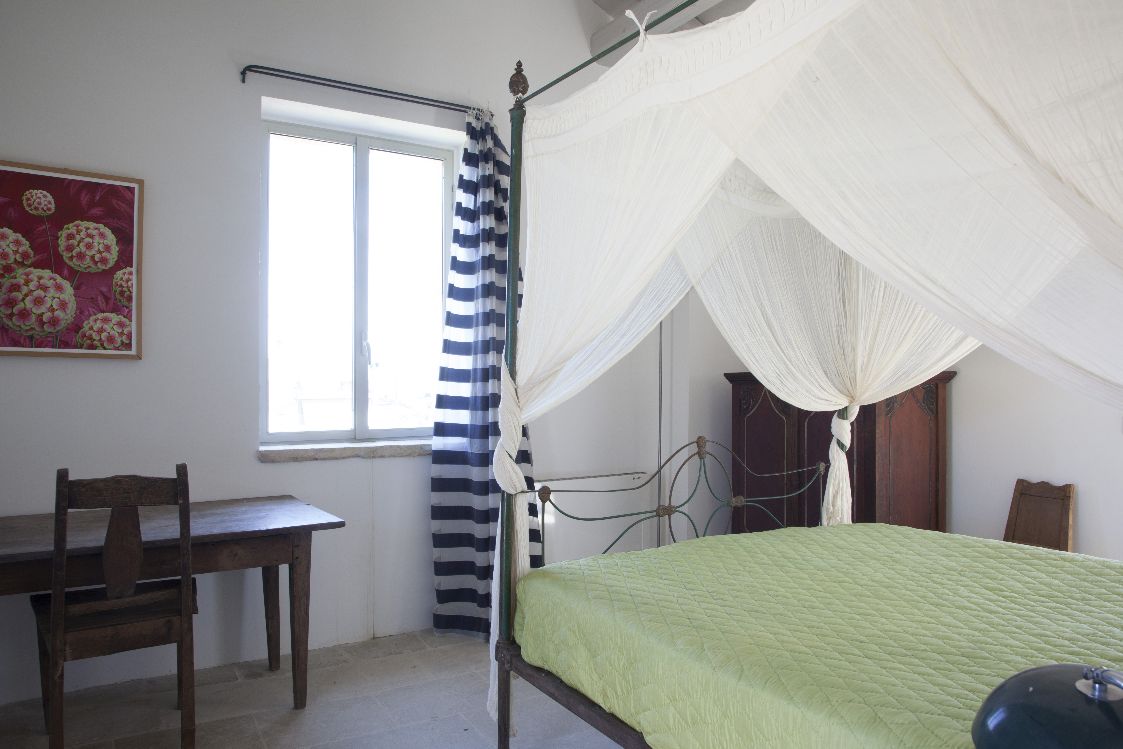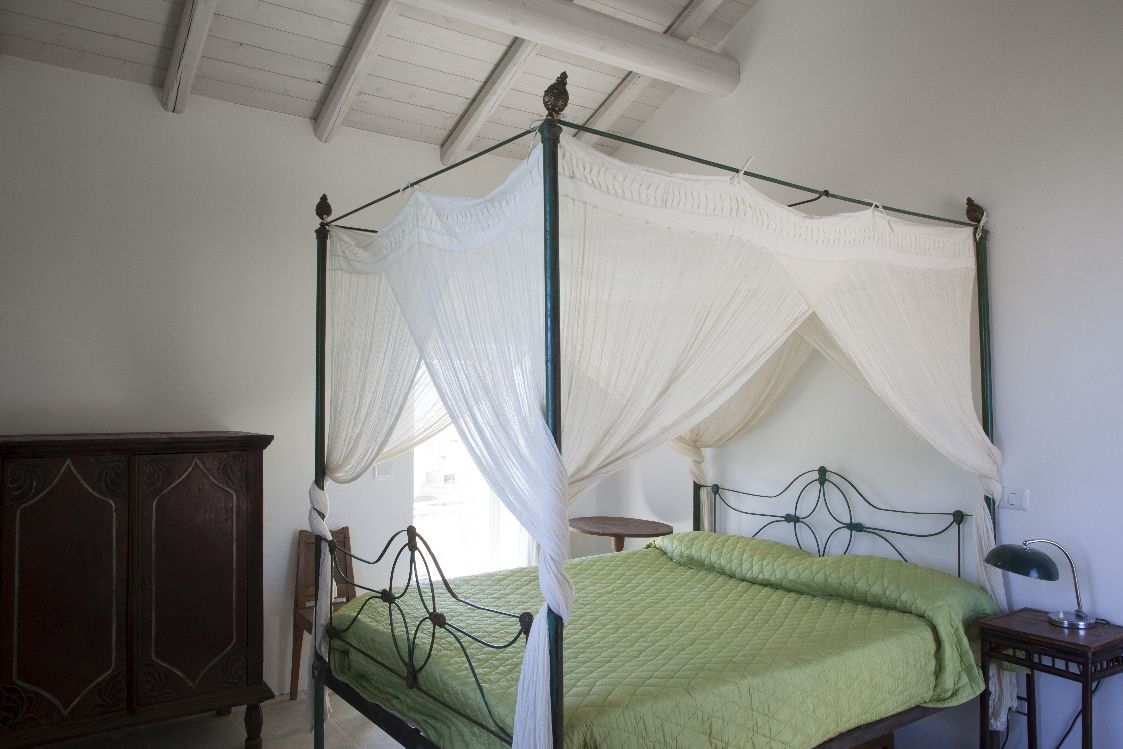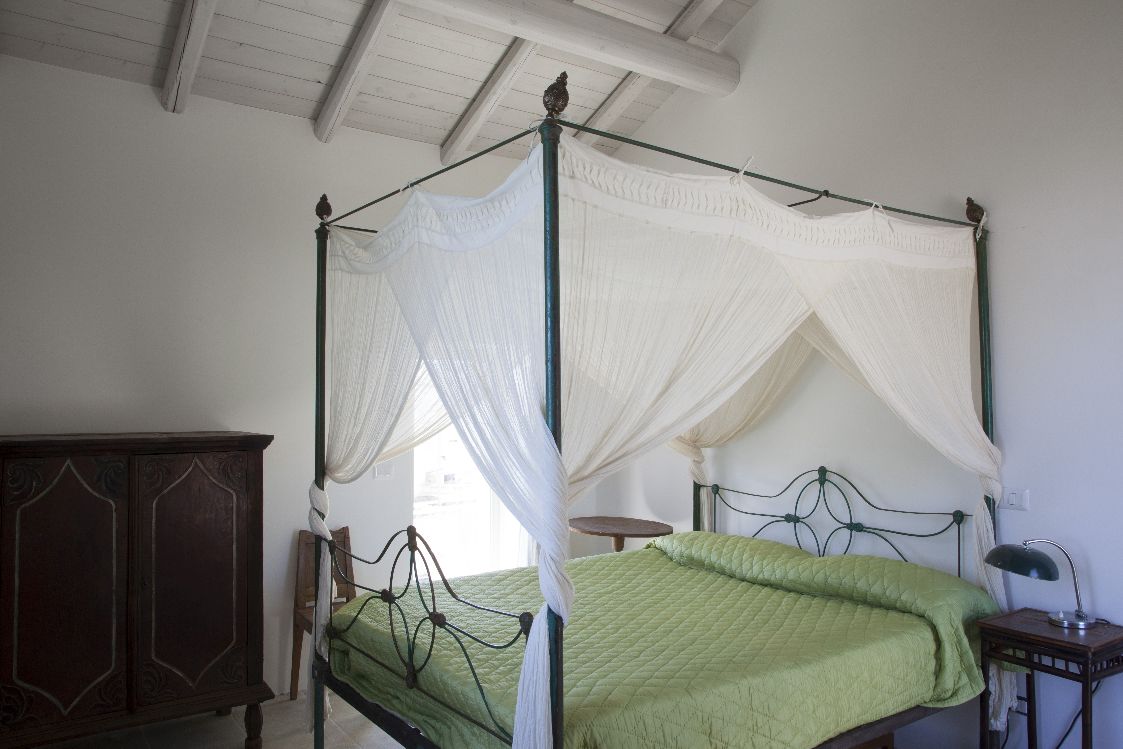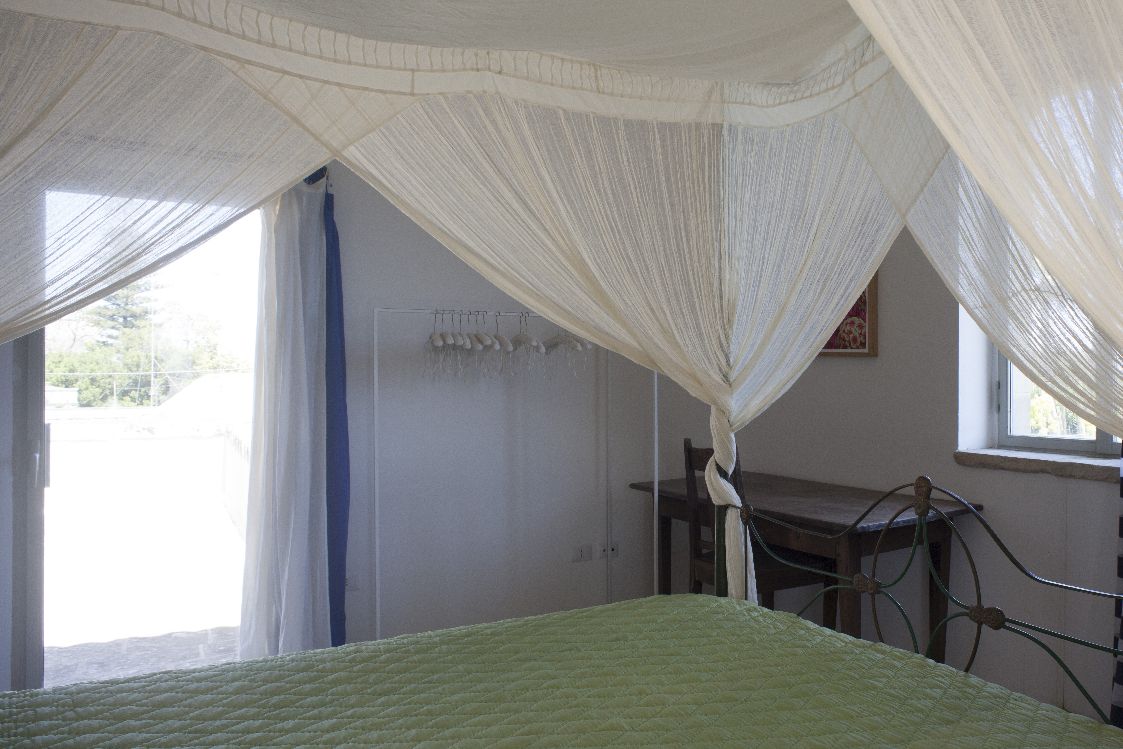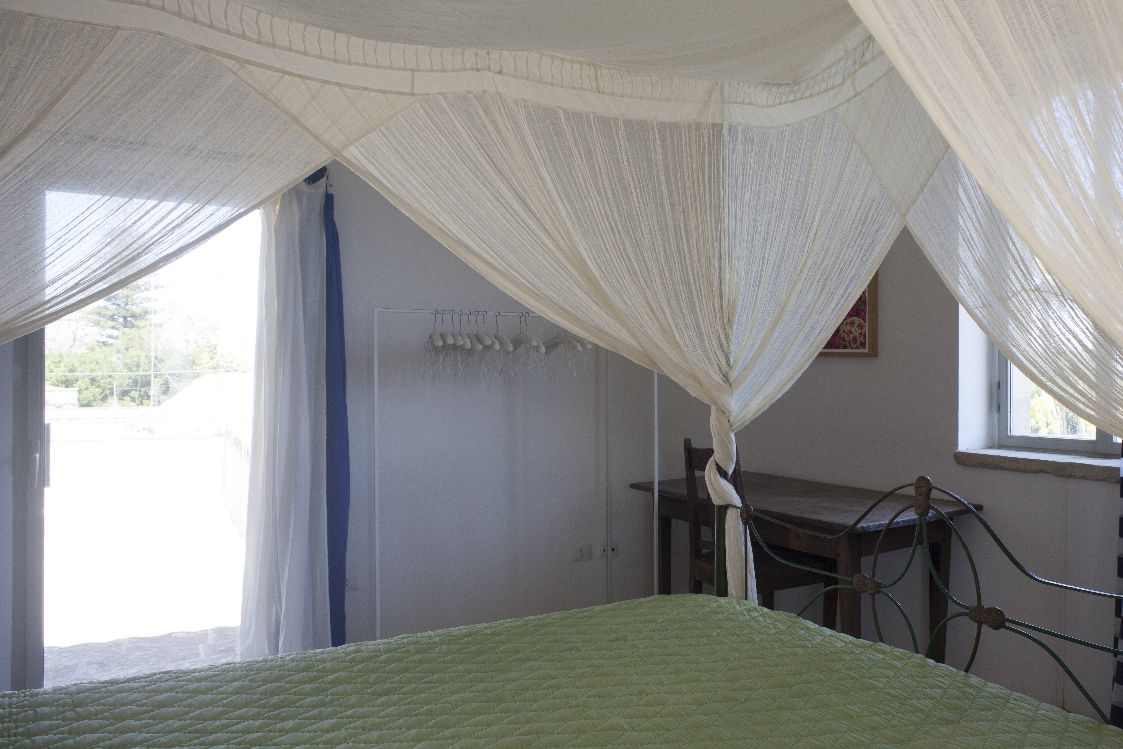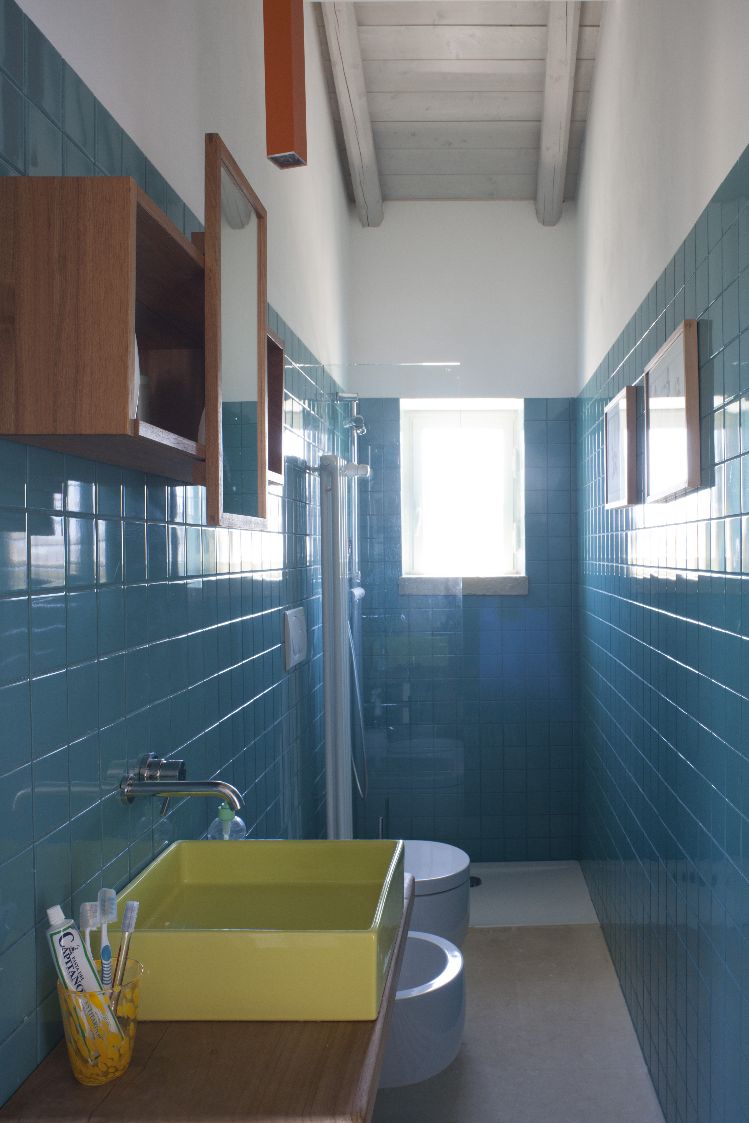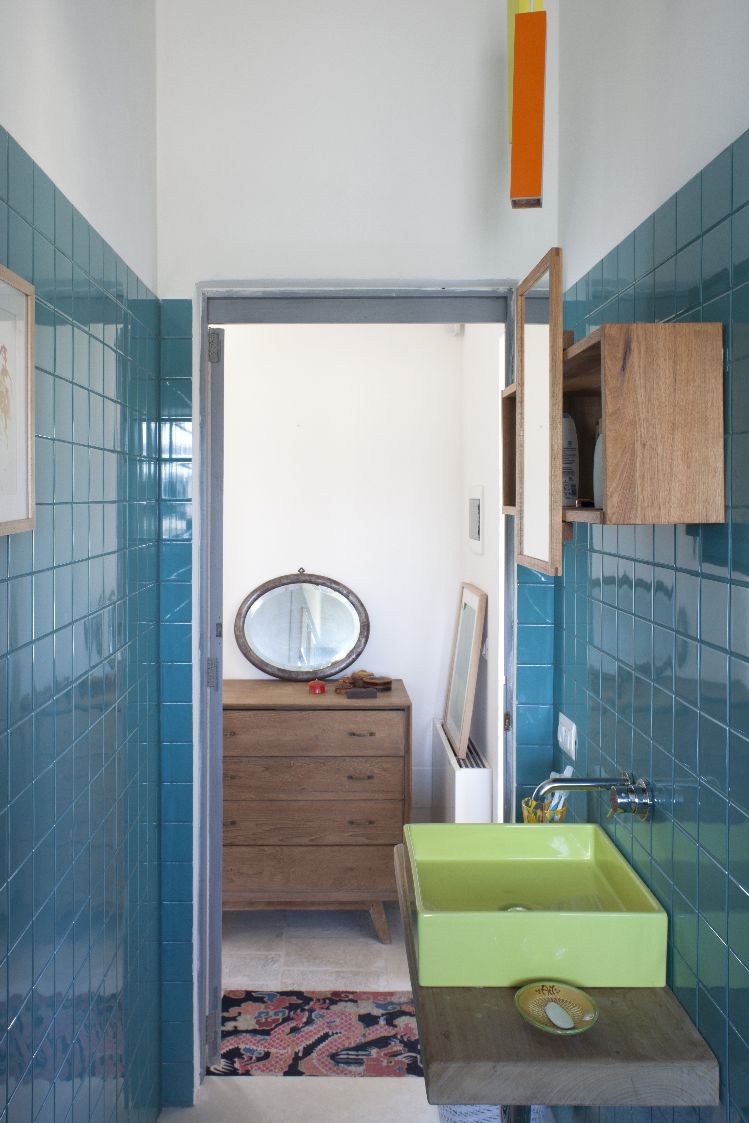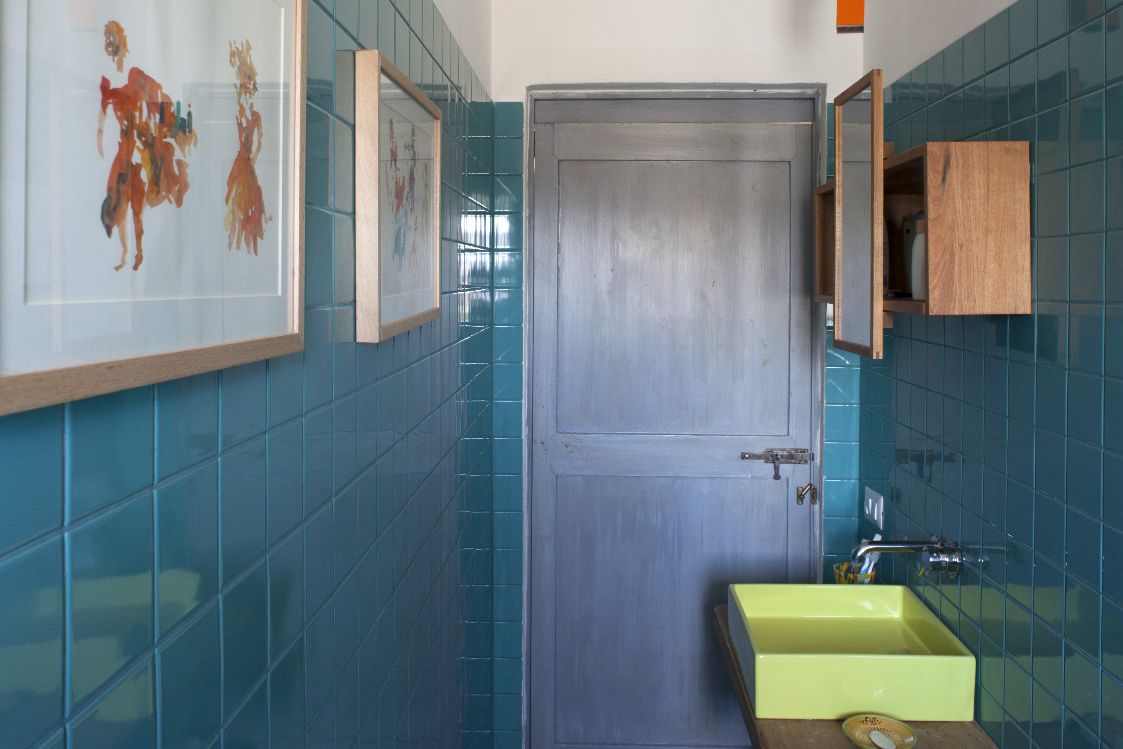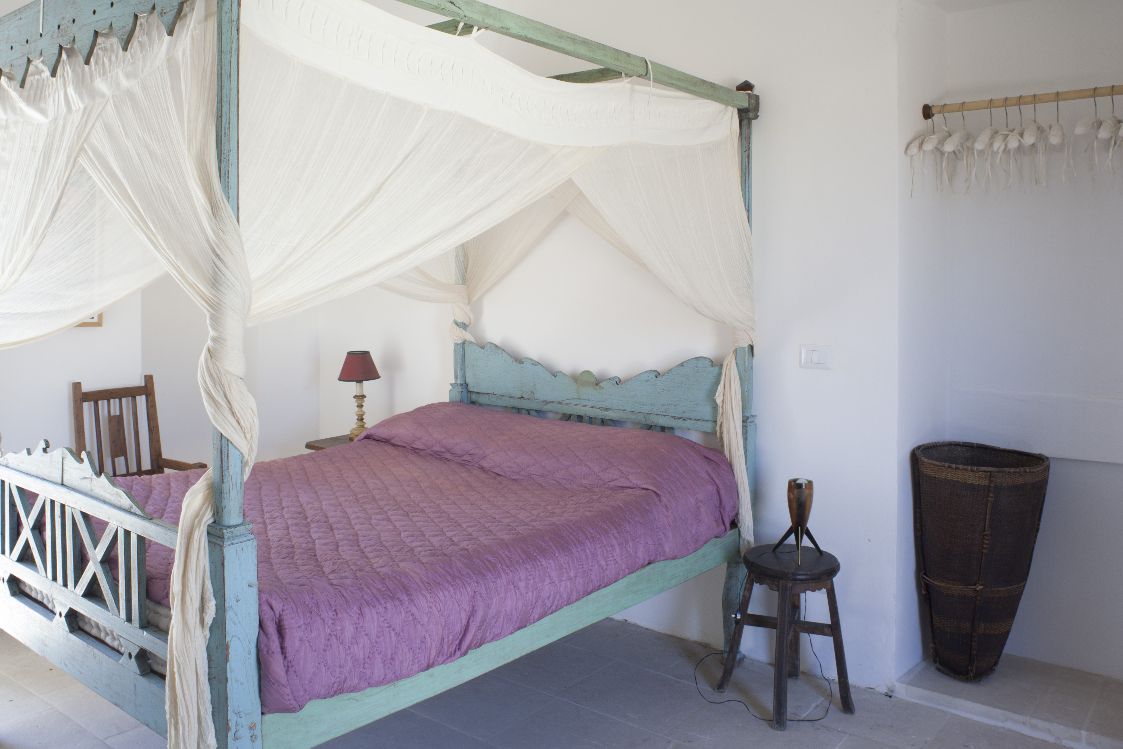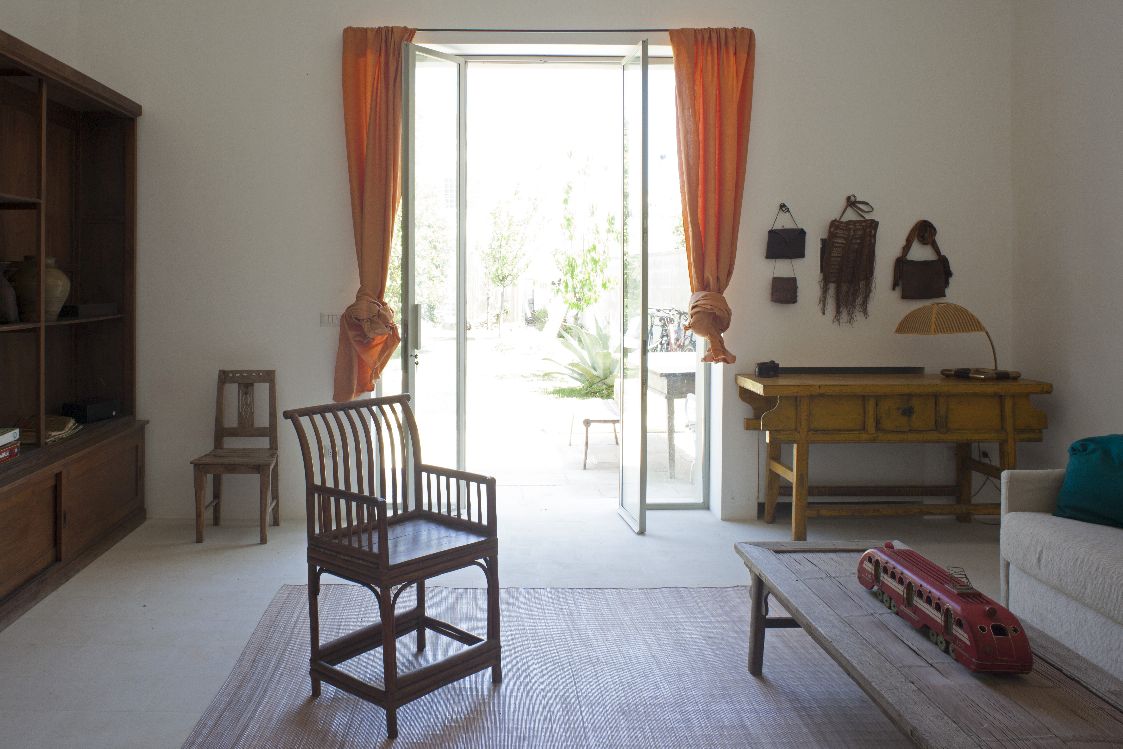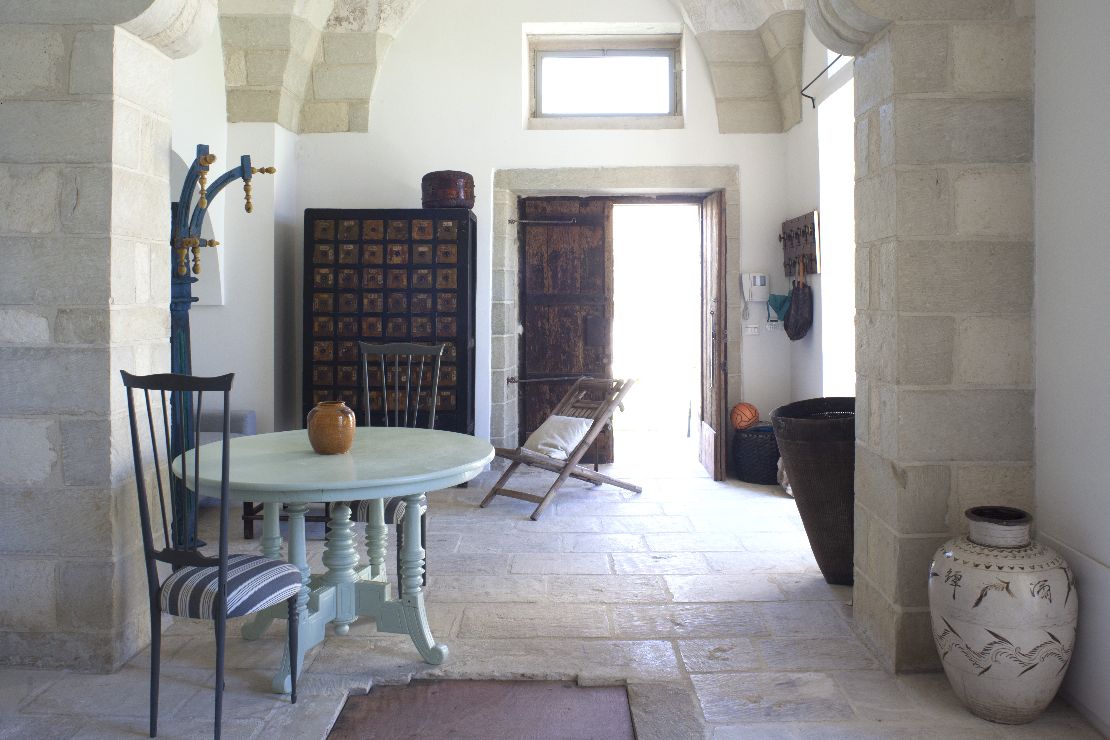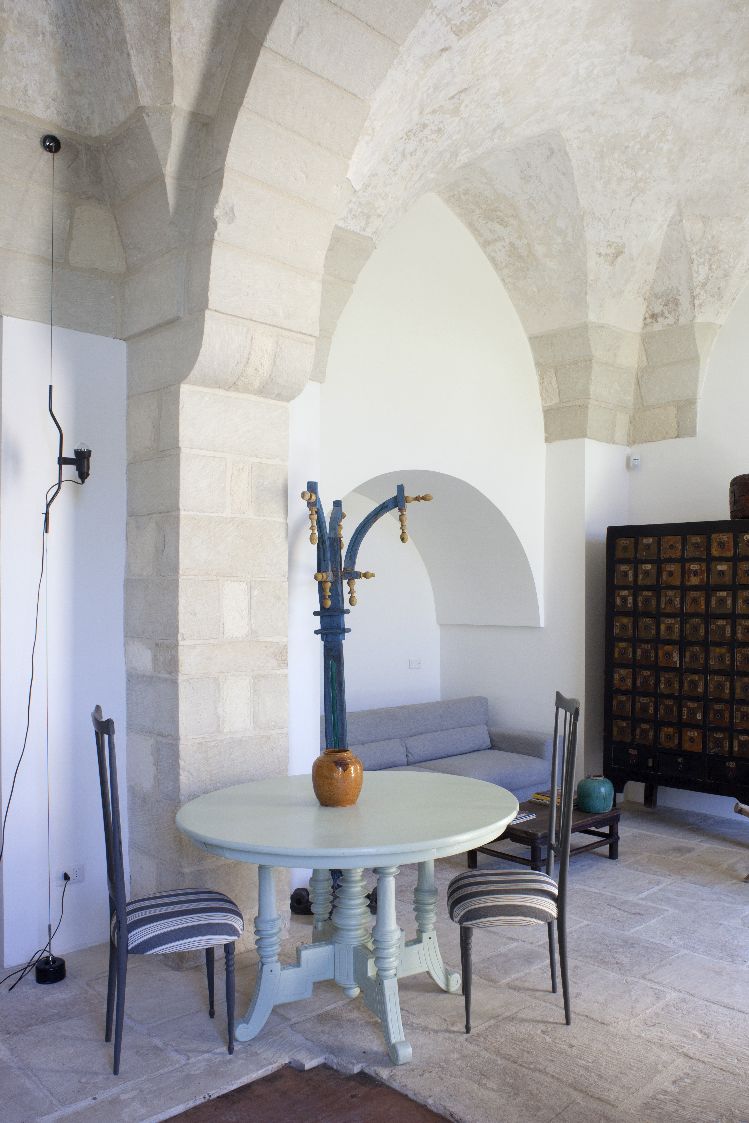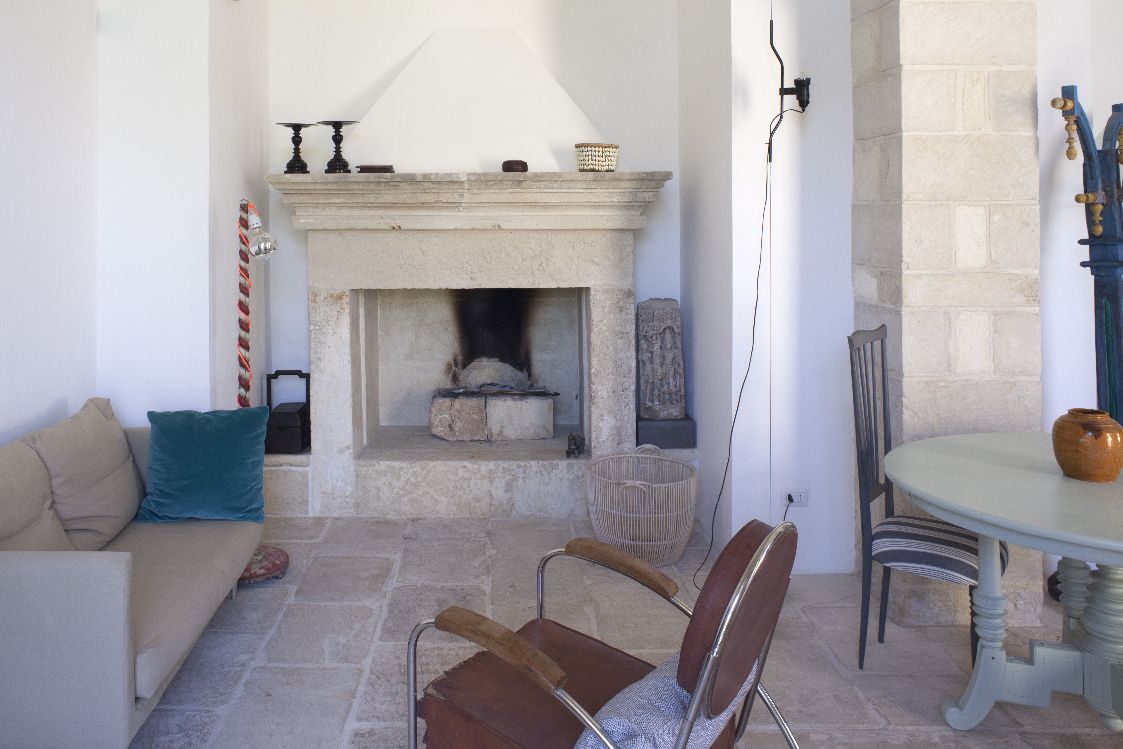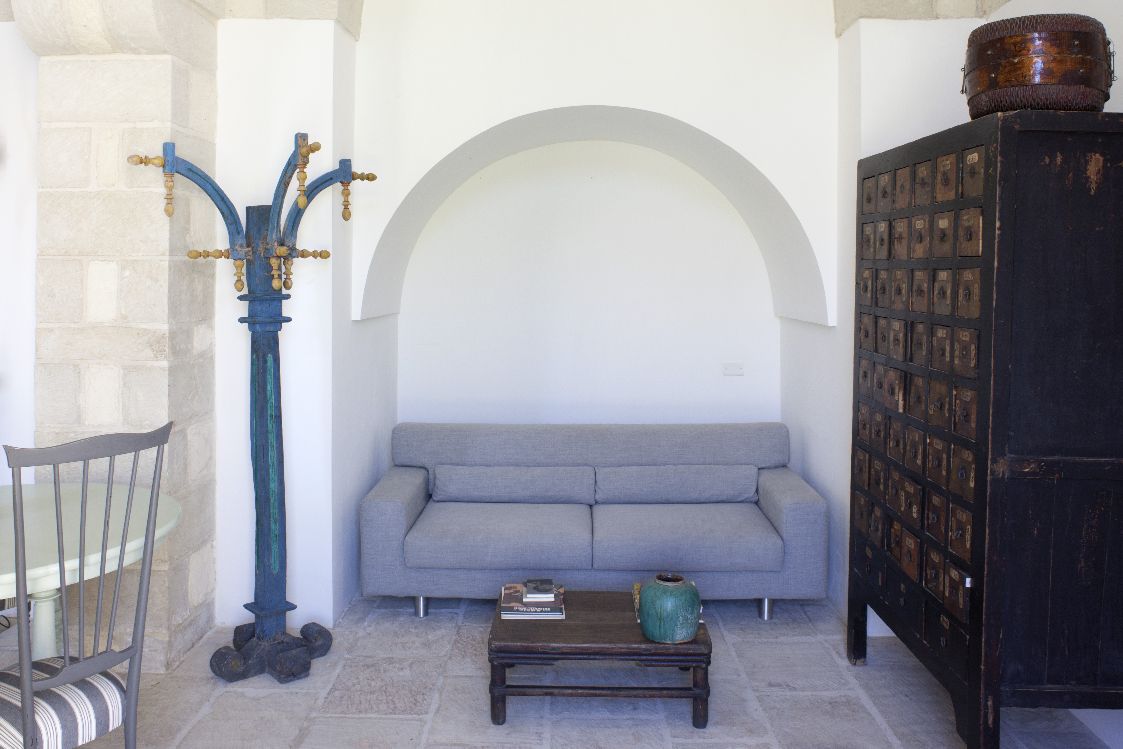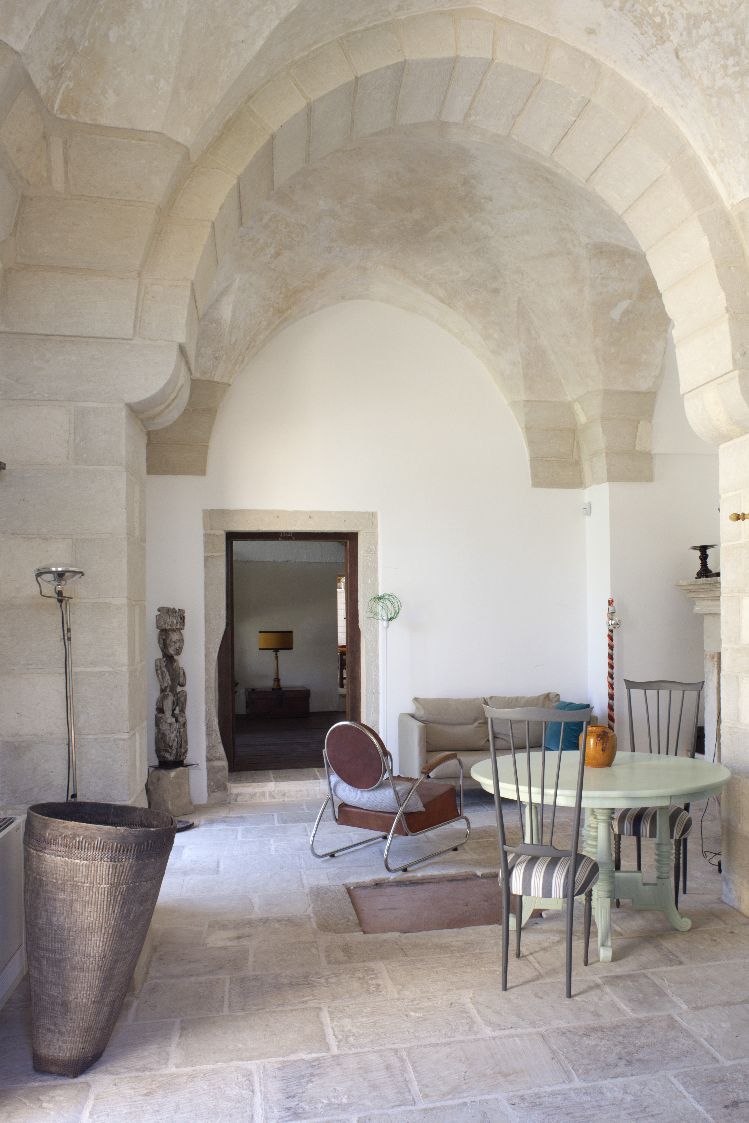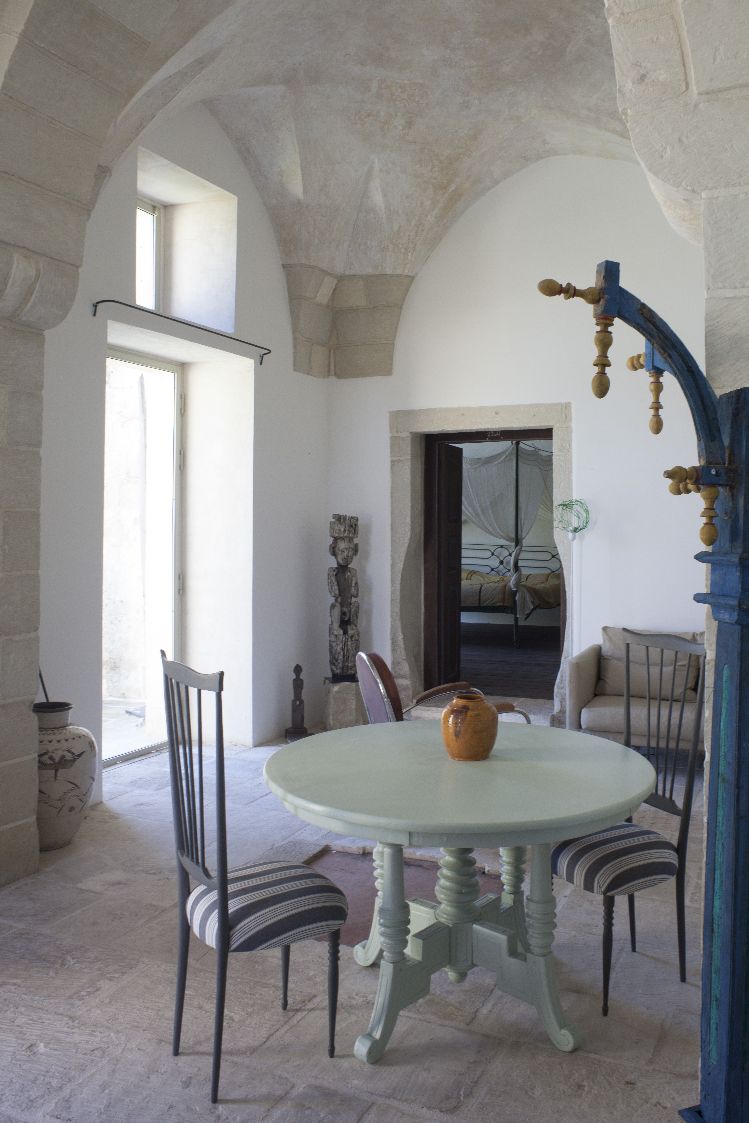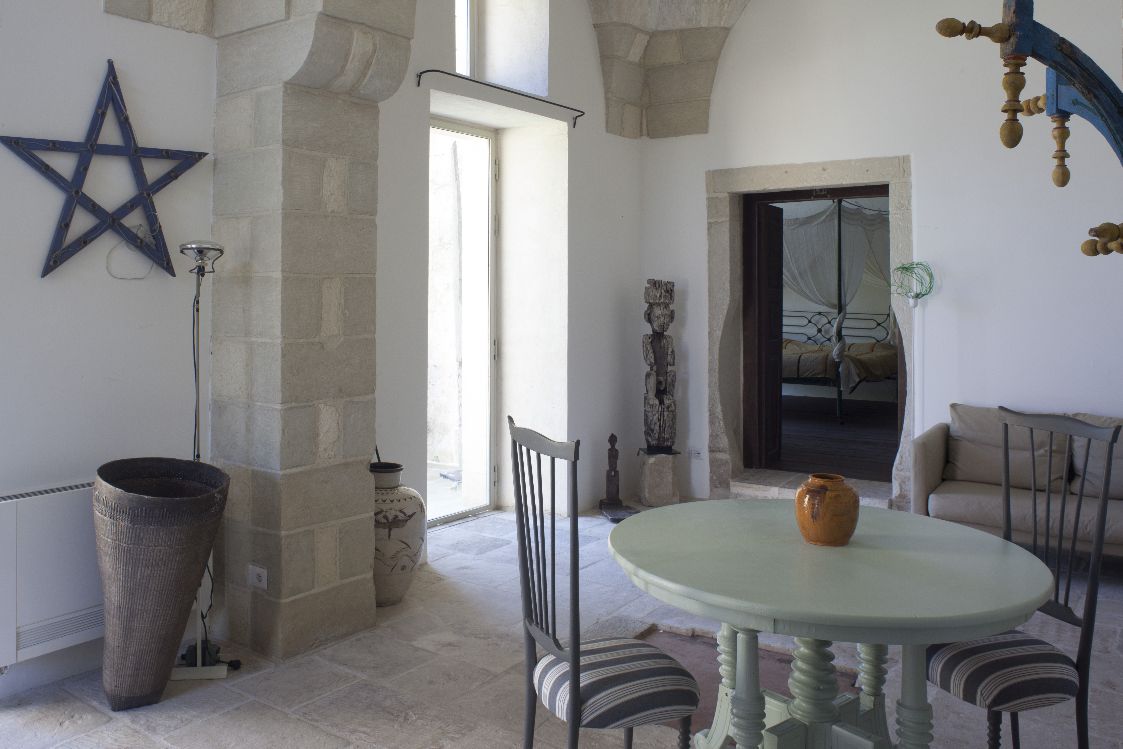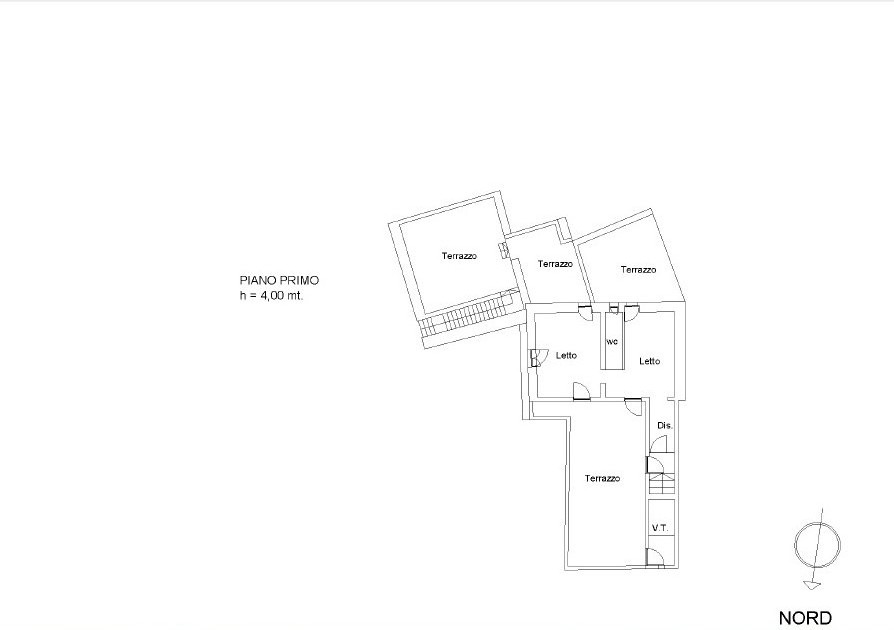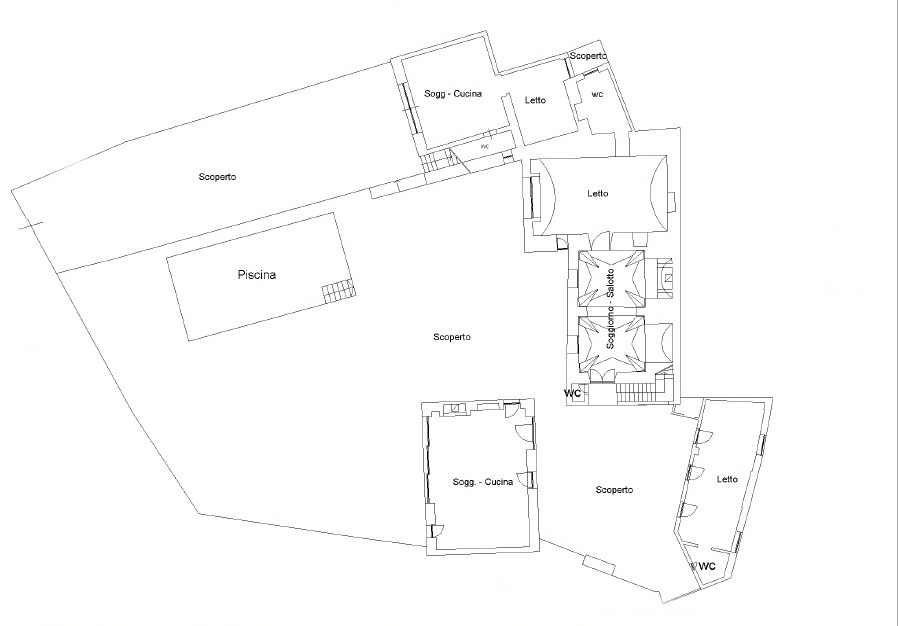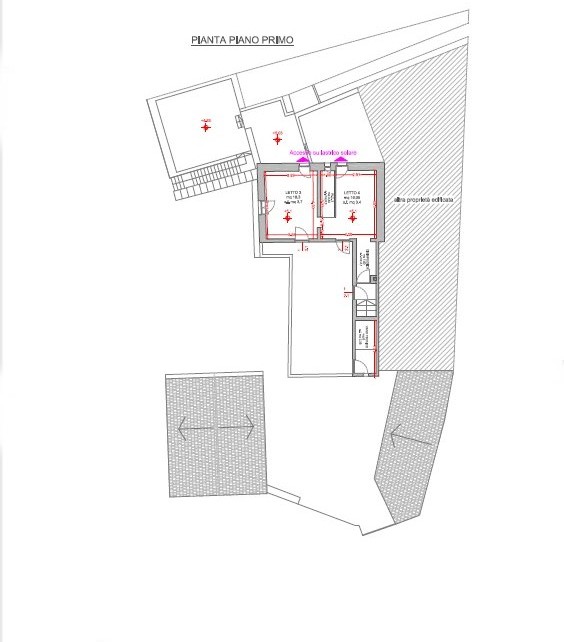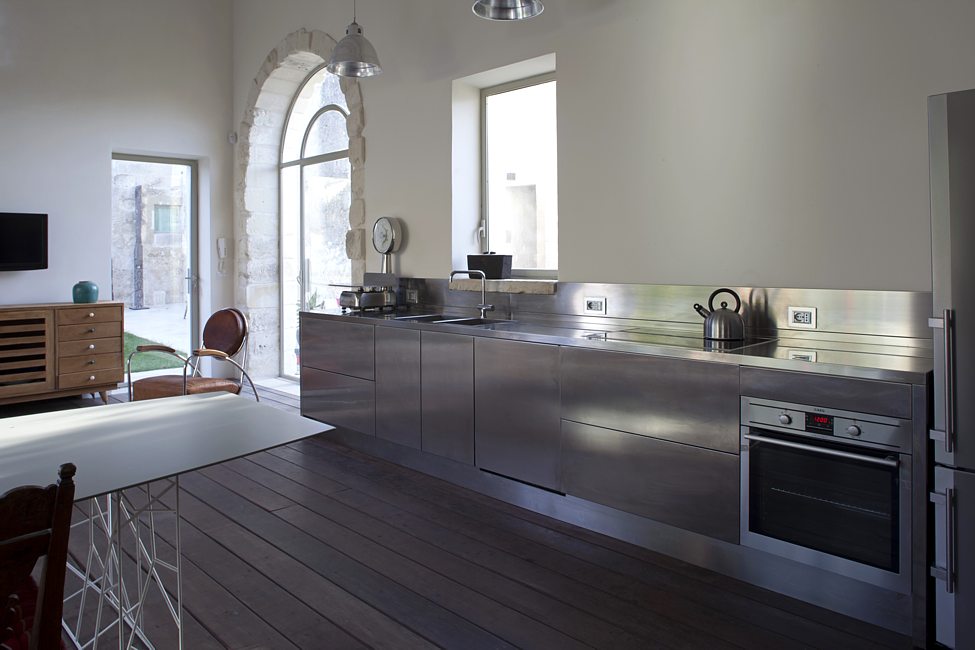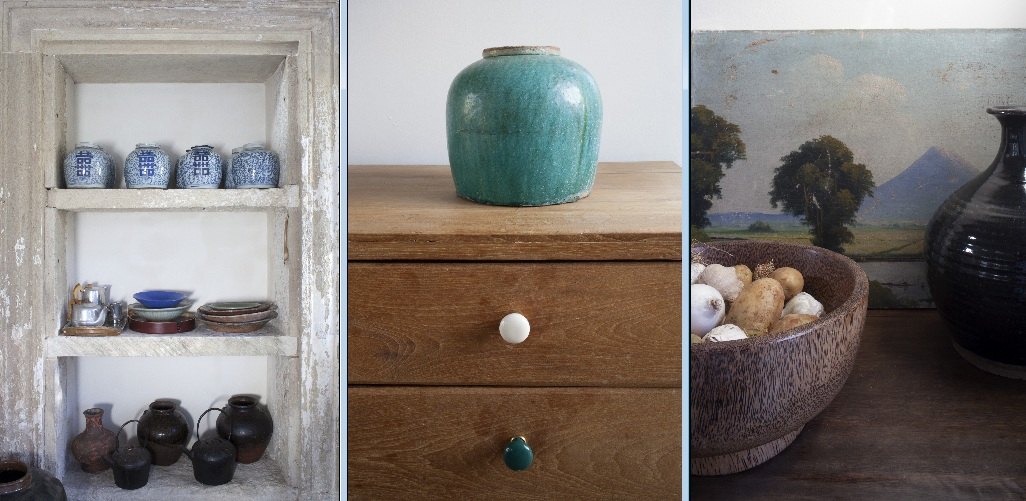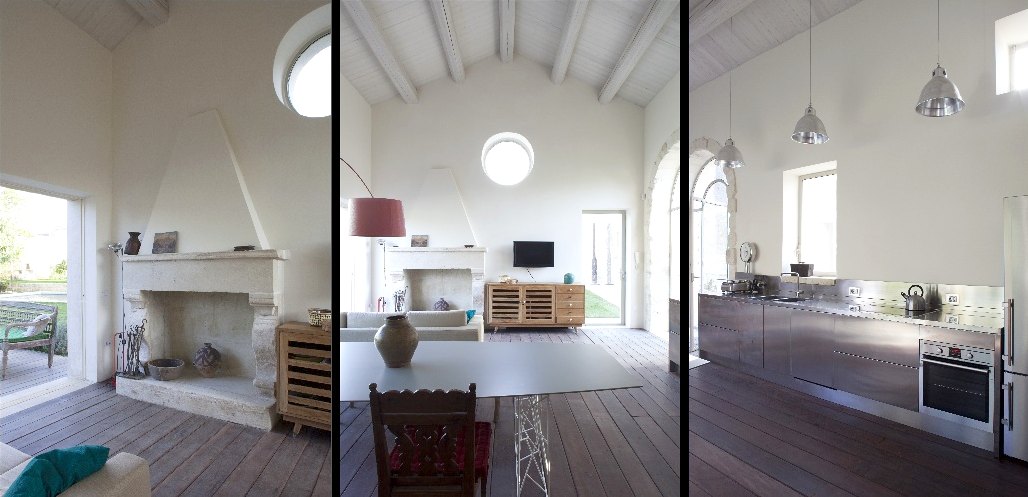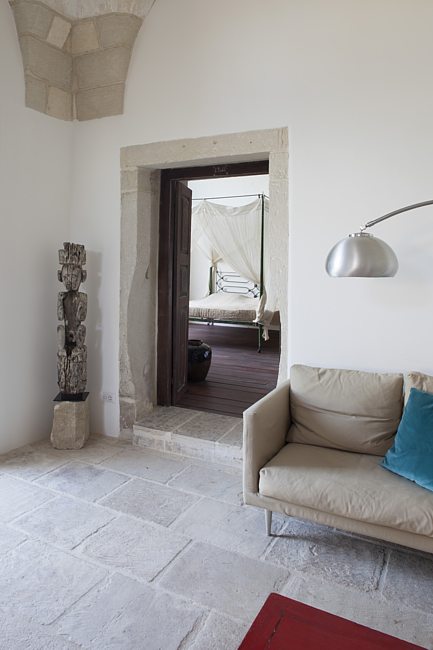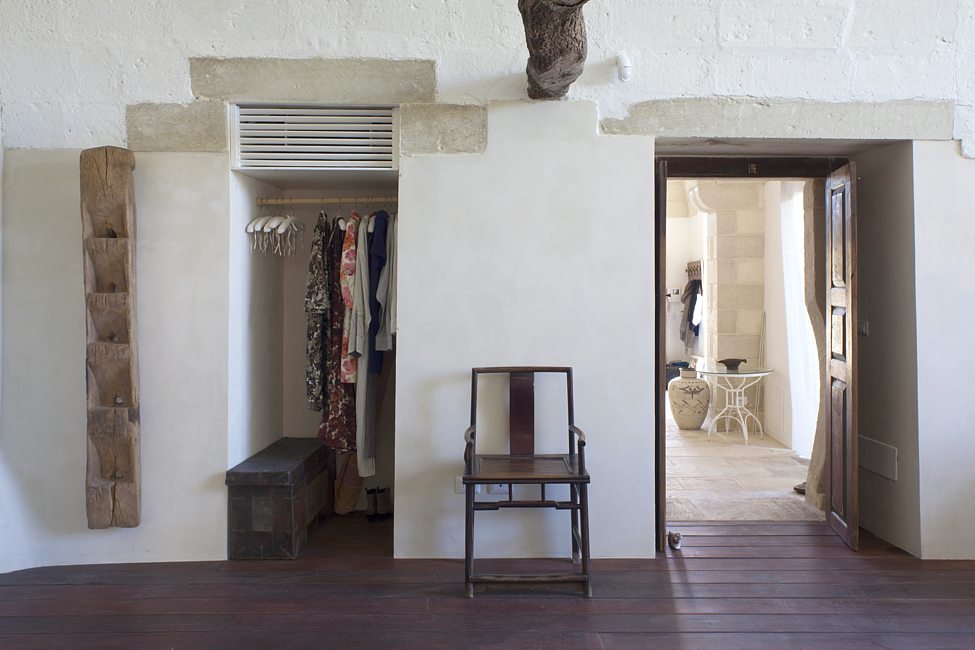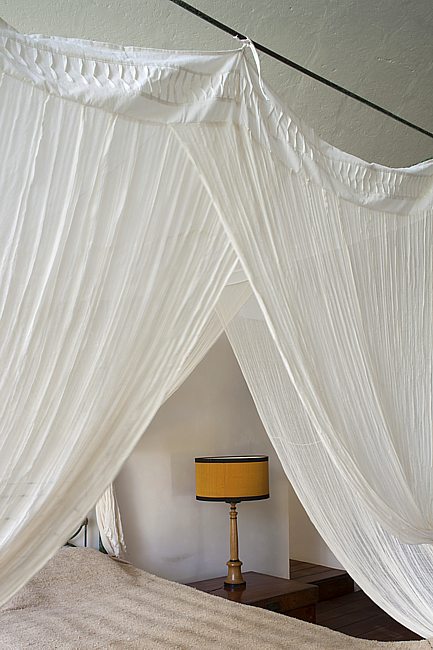 Listing Inquiry